Voogme Announces 'Final Sale': Exclusive Lab Diamond Jewelry Offered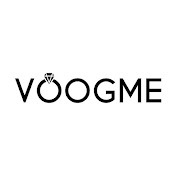 At VOOGME, our commitment is crystal clear: to deliver exceptional, high-quality jewelry at the right price. Our journey is inspired by passion, a love for conscientious moissanite jewelry, and the belief that elegance should be within everyone's reach.
Voogme, a distinguished purveyor of moissanite and lab-grown diamond jewelry, is delighted to announce its 'Final Sale,' presenting a remarkable 50% discount on select items. Utilizing the promo code "FL50" at checkout allows customers to indulge in half-priced luxury. This sale features an exquisite collection of rings, earrings, necklaces, and bracelets, emphasizing Voogme's dedication to ethical and sustainable opulence.
Voogme, a renowned name in fine moissanite and lab diamond jewellery, is pleased to announce its 'Final Sale' offering an amazing 50% off on select items. Customers can take advantage of this unprecedented offer by using code "FL50" at checkout. The sale covers a wide range of fine jewelry, including rings, earrings, necklaces and bracelets, underscoring the brand's commitment to ethical and sustainable luxury.
Voogme's final sale offers jewelry lovers the opportunity to own an ethically produced luxury piece at an unbeatable price. "Our lab-grown diamonds are a testament to our commitment to sustainability and craftsmanship excellence," said the head of Voogme.
Please note that products purchased during the final sale are non-returnable, non-exchangeable and non-refundable, ensuring customers receive unparalleled value on these exclusive pieces.
Voogme's lab-grown diamond jewelry is produced using meticulous craftsmanship involving advanced manufacturing equipment, precise growth control and skilled craftsmanship, ensuring each piece meets the highest quality and ethical production standards. Each diamond has been certified by authoritative organizations such as LGL and GIA to ensure its authenticity and quality.
In addition to this incredible sale, Voogme is also proud to offer a pre-Black Friday sale at the lowest prices ever. There's never been a better time to shop for fine jewelry when customers use code "KE40" to get 40% off all orders.
About Wogeme:
Voogme is a leading online retailer specializing in lab-grown diamond and moissanite jewelry. Committed to ethical and sustainable practices, Voogme offers beautifully crafted jewelry with a focus on environmental responsibility and conflict-free sourcing.
Explore the final sale and more on the Voogme website.
Contact information:https://www.facebook.com/voogmechic
https://www.instagram.com/voogme_chic/
https://www.youtube.com/channel/UCW3GUzRDvKH2KHRK2GycoNA
[email] support@voogmechic.com
[Website] https://www.voogmechic.com/
Media Contact
Company Name: VOOGME
Contact Person: Byron
Email: Send Email
Phone: +13023097808
City: Zhengzhou
State: Henan
Country: China
Website: https://www.voogmechic.com/