Golf Cart Batteries: 5 Reasons to Choose Redway 48V SLAR Series Lithium Batteries Introduced by Redway Battery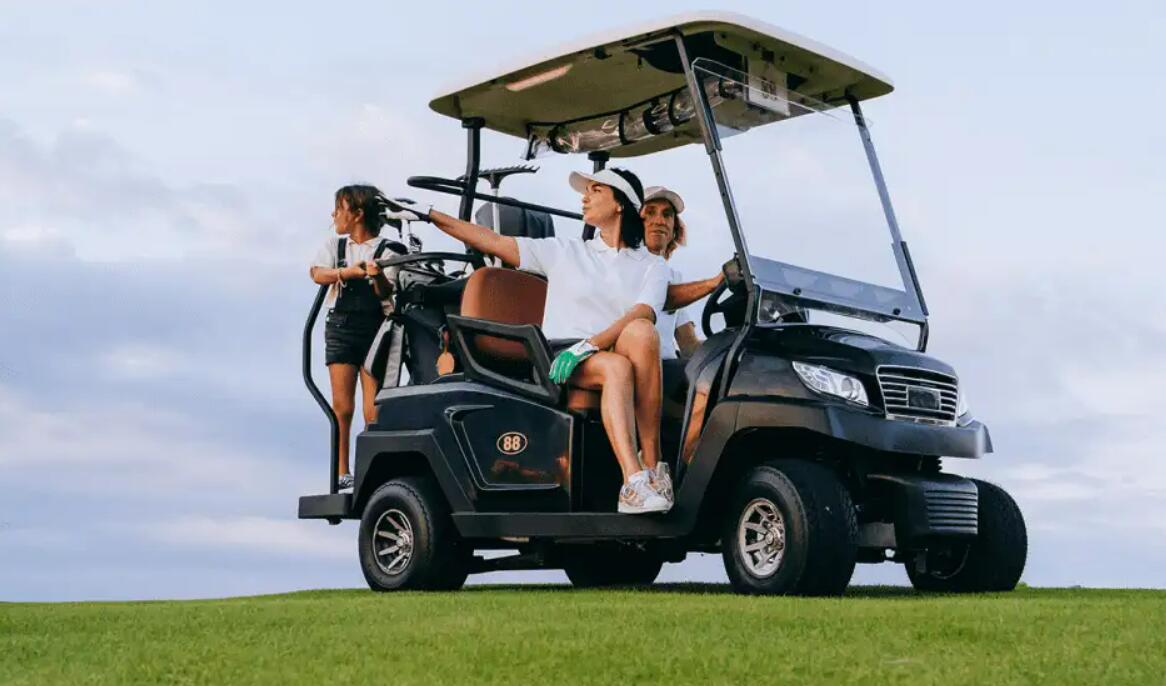 Redway Power proudly introduces the SLAR Series 48V lithium batteries, a revolutionary solution designed exclusively for optimizing golf cart performance. Unlike modified alternatives, these purpose-built batteries are crafted to deliver unparalleled advantages. Here are five compelling reasons to consider making the switch:
Efficiency Beyond Comparison: Lithium batteries surpass their lead-acid counterparts with features like lighter weight, easy installation, and zero corrosive residue. Redway's lithium batteries provide sustained high power, exceptional durability, and a lifespan up to 10 times longer than lead-acid alternatives.

Advanced Overheating Protection: The SLAR Series incorporates a unique heat sink design, efficiently dissipating operational heat. With a discharge capability of 100 amps, this feature ensures longevity, setting Redway's batteries apart from competitors and delivering enhanced power for various applications.

Extended Range with Additional Batteries: Redway's SLAR batteries transform golf carts, offering a lighter, faster feel and smoother acceleration. The higher voltage delivers more power, enabling faster acceleration. Multiple SLAR batteries can be connected in parallel to customize capacity, providing an extended range per charge and superior mileage.

Smart Technology for User-Friendly Experience: Equipped with a sophisticated Battery Management System (BMS) and Controller Area Network Bus (CANbus), the SLAR Series offers real-time data on voltage, current, charge status, and health. The smart design includes sleep and pulse recovery modes, conserving power and enhancing user-friendliness.

Flexible Configuration for Varied Needs: SLAR batteries accommodate diverse golf cart usage scenarios. Golf cart owners can tailor their energy capacity by adding one or more SLAR batteries to the system, depending on desired range and terrain challenges.
Also, Redway presents its top 3 best-selling lithium battery models for 2023. The 12V 100Ah LiFePO4 Battery offers high energy density, quick charging, and long cycle life, ideal for electric vehicles, solar systems, and industrial applications. Redway's 48V 200Ah Lithium Battery, with overcharge protection, outperforms lead-acid batteries in lifespan, weight, and cost-effectiveness, catering to marine, electric vehicle, and solar needs. The PR-LV48100-3U-PRO LiFePO4 Rack Battery is a compact, durable 48V solution for off-grid and hybrid power, boasting a 20-year lifespan, 4000 cycles, and smart BMS. Redway is renowned for quality, safety, and customer satisfaction.
Elevate golf cart experience with Redway SLAR Series 48V lithium batteries – a smart, efficient solution designed for superior performance. For more information on making this seamless transition and calculating energy requirements, reach out to the dedicated team at https://www.redway-tech.com/
Media Contact
Company Name: Redway Battery Tech
Contact Person: Mr. Smith
Email: Send Email
Country: United States
Website: https://www.redway-tech.com/