Streamline Cold Chain Last-Mile Delivery with Senpex's New Refrigerated Delivery Service Offerings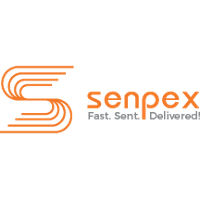 Senpex, a leading last-mile logistics company, is excited to announce the launch of its state-of-the-art refrigerated delivery service, designed to meet the growing demand for temperature-sensitive goods transportation. With a focus on maintaining the quality and safety of your products, Senpex offers a comprehensive solution for cold chain logistics and delivery.
"We are thrilled to introduce our refrigerated delivery service, which will redefine how businesses transport temperature-sensitive goods," said Anar Mammadov, CEO of Senpex. "Our fleet of refrigerated cargo vans, box trucks, and semi-trailers, coupled with our seasoned team and cutting-edge technology, ensures that your cold products arrive in perfect condition, on time, and with complete transparency."
Senpex's refrigerated delivery service is ideal for a wide range of industries, including pharmaceuticals, biologics, biomedical samples, fresh juices, soft drinks, beverages, perishable and frozen food, dairy, meat, seafood, fresh flowers, and other floral products. With industry-specific expertise, Senpex seamlessly addresses regulatory and temperature requirements, offering the utmost efficiency and quality in handling your goods.
With a dedicated team of over 28,000 proficient drivers, Senpex provides seasoned and reliable support, instilling peace of mind for businesses and their customers. Their 24/7 dispatch team manages every aspect of cold chain logistics, offering real-time updates at each stage to ensure efficient and punctual deliveries. Senpex's mobile logistics technology enables real-time tracking, notifications, and easy access to proof of delivery. Their specialized refrigerated vehicles, such as box trucks and vans, come equipped with advanced cooling and insulation systems, assuring cold products reach their destination in pristine condition. Furthermore, their advanced packaging solutions, featuring insulated containers, thermal blankets, and wraps, are meticulously designed to maintain precise temperature levels during transit.
Leading companies, including Local Kitchen, BlueButtleCoffee, Nestle, Genji Sushi, and Sea Forager and other retail businesses, have placed their trust in Senpex's temperature-controlled logistics solutions. Senpex's comprehensive cold chain support encompasses tailored quotes for refrigerated courier services, advanced payment options, expert route planning, professional temperature-controlled delivery, insulation packaging, real-time tracking, and seamless integration with logistics management software.
About Senpex:
Senpex is a leading provider of last-mile logistics solutions, dedicated to helping businesses streamline their delivery operations and enhance customer satisfaction. Leveraging a team of experienced logistics consultants and state-of-the-art technology, Senpex empowers companies to attain supply chain excellence.
Media Contact
Company Name: Senpex
Contact Person: Anar Mammadov
Email: Send Email
Country: United States
Website: www.senpex.com