Miami's Natasha Jordan Rises from Foster Care to Become a Force of Hope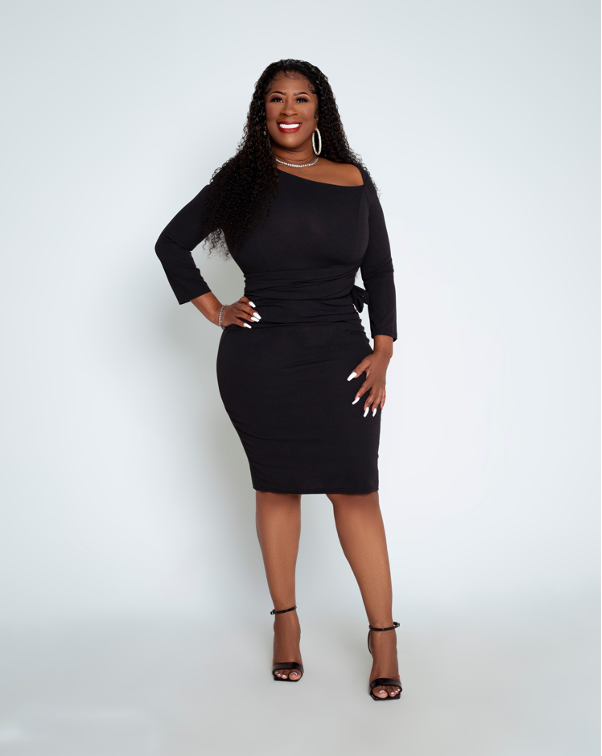 From her roots in North Carolina and experiences in New York's foster care, Natasha Jordan's rise in community leadership positions her as a luminary in community service, epitomizing resilience and transformation
MIAMI, FL – Natasha Jordan stands as a symbol of inspiration for all those facing life's myriad challenges, especially those seeking a touch of humanity. A successful entrepreneur and a luminary in community service, Natasha is a testament to the power of transformation – from a life in foster care to becoming a trailblazer in the realm of Community and Human Service.
Often referred to as the "Guiding Light," Natasha is synonymous with generosity. Having faced the crucible of life early on, including the challenges of foster care and supporting a mentally ill mother, she has channeled her experiences into becoming an advocate for change. Today, she empowers others through her multifaceted initiatives that emphasize community building, wellness, lifestyle enhancement, and nurturing both personal and entrepreneurial growth.
Underpinning Natasha's endeavors is her heartfelt belief: "The Gift of Giving Starts with Us." This ethos is vividly reflected in her myriad projects:
All Things Natasha J
Natasha J Books
The Next Urban Millionaires
Sarah Jo's Beauty Chateau
From Foster Care With A Purpose
Your Residential Care Consultants
Equipped with a Bachelor of Science in Community & Human Service Management, an Associate of Science in Community & Human Service, and an impressive array of professional certifications, Natasha is more than just qualified. She's a force to be reckoned with. As a Certified Professional Coach accredited by Fowler International and an Assisted Living Core Training Provider certified by the Agency For Health Care Administration, her credentials speak volumes about her dedication.
But it's not just about accolades. Natasha is on a mission. She champions the cause of individuals who, due to unforeseen circumstances, find themselves at life's crossroads. By shedding light on the often-overlooked challenges faced by minorities in America, she seeks to educate, inspire, and uplift.
Through her innovative approaches, Natasha aims to disseminate her profound knowledge of the foster care system, community service, and housing solutions for the underserved. Her ultimate vision? To embolden vulnerable individuals, especially children, to carve out a path of self-reliance and to kindle the flame of entrepreneurship within communities.
Natasha's influence isn't confined to local initiatives. Her philanthropic endeavors have garnered accolades from peers and institutions alike, reinforcing her stature as a benevolent and unwavering advocate. Many, having felt the transformative "Natasha Jordan effect," have been spurred to champion similar causes, amplifying the impact of her mission on a global scale.
The future looks promising as Natasha has launched her book which is available on Amazon on the 3rd of November 3, 2023 at a book dedicated to her mother. Stay connected and be part of this inspiring journey through her websites and social platforms:
www.Sarah-JosBeautyChateau.com
www.FrromFosterCareWithPurpose.com
www.Whyyrcc.com
www.TheNextUrbanMillionaire.com
Social Media is as follows:
Facebook:
NatashaAllThingsJordan
AllThingsNatashaJ
SarahJosBeautyChateau
FromFosterCareWithPurpose
Instagram: @allthings_natashaj @sarahjosbeautychateau @why.yrcc @natashajbooks
Dive into the world of Natasha Jordan and let her story inspire you to believe in the power of transformation and the spirit of giving.
For Media Inquiry and Interviews kindly reach out to Krystle Coleman via mail Krystle@midoristarmediagroup.com
Media Contact
Company Name: Natasha Jordan
Contact Person: Media Relations
Email: Send Email
Country: United States
Website: www.AllThingsNatashaJ.com