CWEB Releases Latest Business News Today and Other Updates – November 8, 2023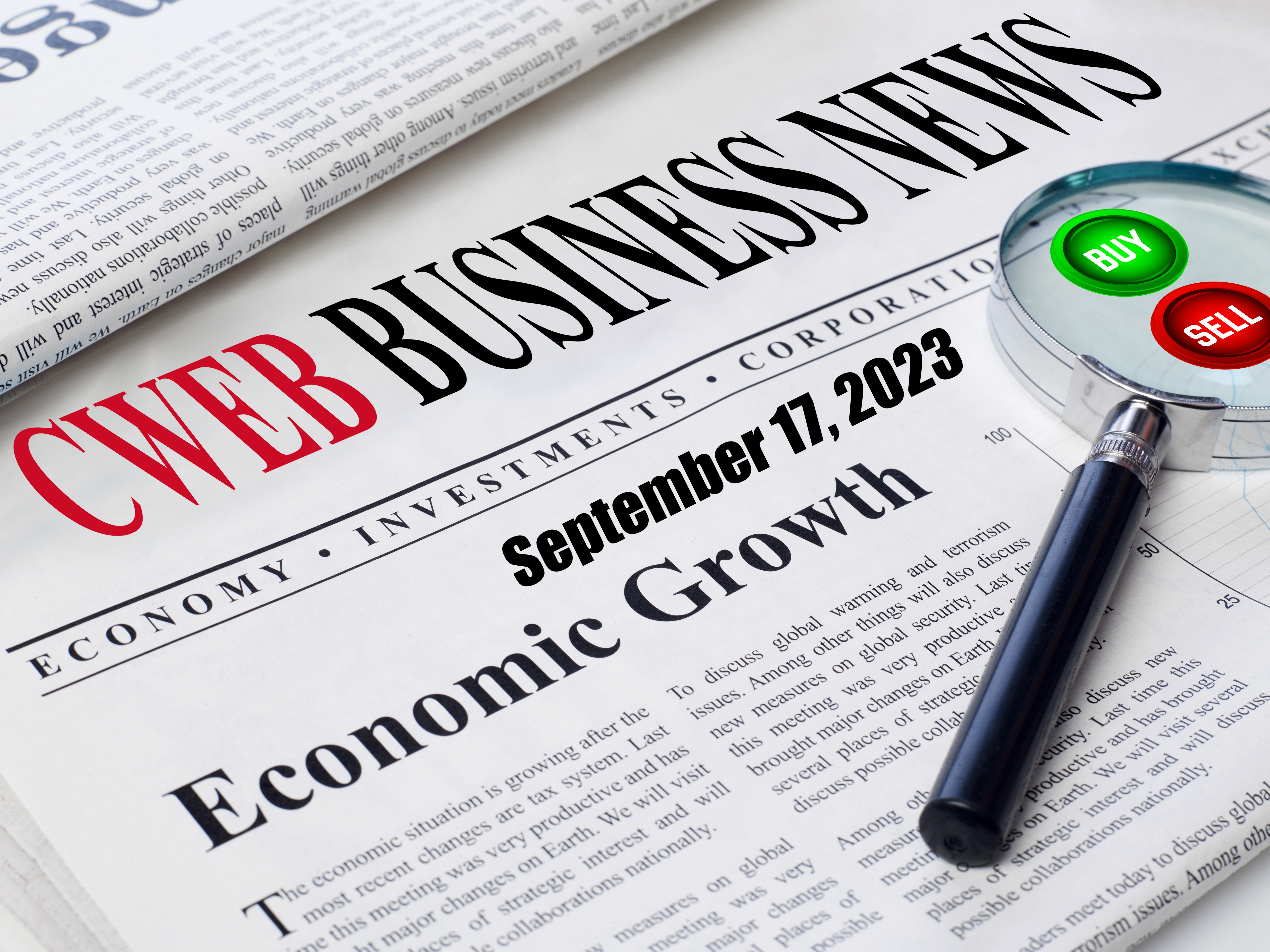 CWEB, the American multinational media news company, has published its latest business news of today and a roundup of trending business news for November 8.
CWEB, the American multinational media news company, has published the latest business news of today and a roundup of news for November 8, summarizing the important events and highlights from across industries and around the world.
Covering the latest business news today from various industries, including manufacturing, technology, manufacturing and more, CWEB is an online business daily offering a comprehensive coverage from all industries and areas, from government and Fed policies to technology, retail, stock markets, technology, sports and entertainment to food and travel.
The following are the main highlights as reported in the review:
Last week saw the largest one-week decline in mortgage rates in more than a year, which led to the first uptick in mortgage demand in a month. In comparison to the prior week, the total number of mortgage applications increased by 2.5% last week, as per the seasonally adjusted index released by the Mortgage Bankers Association.
King Charles III of England announced at the state inauguration of the Parliament that the administration would be introducing laws to raise the smoking age annually. The significant crackdown that Prime Minister Rishi Sunak suggested last month would essentially usher in the United Kingdom's first generation of smoke-free people.
Walmart declared on Tuesday that it is implementing measures to establish a more serene shopping environment in all of its US locations, at least for a few hours each day.
The adjustments, which are scheduled to take effect on November 10, include dimming the store lights, turning off the radio, and switching the in-store TV walls to a static display.
Days before WeWork declared bankruptcy, SoftBank was compelled to send $1.5 billion to Goldman Sachs and other lenders as the Japanese company's losses from one of the worst venture capital investments in history grew, according to FT.
Shein desires a $90 billion valuation. People with knowledge of the situation told Bloomberg that the Chinese fast-fashion retailer informed prospective investors that it hopes to list at that price when it does an initial public offering in the US. Even still, with a $90 billion valuation, Shein is among the most valuable startups in the world.
According to the Federal Reserve Bank of New York, Americans' credit card debt increased by $154 billion year over year to a record $1.08 trillion in Q3, marking the biggest growth since the bank started tracking household debt in 1999. Fascinatingly, credit card delinquencies were highest among millennials.
Shares of Robinhood fell 12% following reports of lower revenue and trading volume. Revenue for the third quarter increased 29% to $467 million, however it was less than the experts' projection of $480 million. Its net loss exceeded Wall Street's projections, narrowing to $85 million, or 9 cents per share.
Nestle invests $100 million in a food delivery firm. Wonder Group and Nestle have teamed together to prepare ingredients and sell state-of-the-art cooking equipment to establishments such as hotels, hospitals, sports arenas, and more. It happens soon after Wonder paid $103 million to acquire the faltering meal kit brand Blue Apron.
Baidu ordered AI chips from Huawei rather than Nvidia. It has been reported that the massive Chinese technology company, in an attempt to diversify away from Nvidia and other Western manufacturers, ordered artificial intelligence (AI) components from Huawei.
Under CEO David Zaslav's direction, Warner Bros. Discovery reduced its total losses on increased revenues as the major studio was affected by both the concurrent Hollywood strikes and a weakening U.S. ad market. Just shy of an estimated $10 billion in revenue, overall revenues increased by 2% to $9.97 billion.
AMC, Beyond Meat, Biogen, Disney, Lyft, MGM Resorts, Roblox, Take-Two, Under Armour, Warner Bros. Discovery, and Wynn Resorts are expected to report earnings on Wednesday.
Thursday: First claims of unemployment. Expected profits for Yeti, Oatly, Canopy Growth, and Aurora Cannabis.
US nonfarm payrolls and the unemployment rate on Friday. Expected earnings from Tyson Foods
Stocks to watch with positive momentum and Buy Rating:
Groupon (GRPN), Chase Bank (JPM), Microsoft (MSFT), GOOGL, Apple (AAPL), Pay Pal (PYPL), Walmart (WMT), Amazon (AMZN), Carnival Corporation (CCL), PepsiCo (PEP), Wells Fargo (WFC), Johnson & Johnson (JNJ), Philip Morris International (PM), SNAP INC (SNAP), Exxon Mobil (XOM), Chevron (CVX), EBAY.
Read the newsletter online: https://www.cweb.com/cweb-news-summarized-breaking-business-and-financial-newsletter-for-november-8-2023/
Post your free blog on CWEB at: https://www.cweb.com/add-a-free-blog
Check out the latest news and announcements at CWEB: https://www.cweb.com
About CWEB.com
CWEB is an American multinational media news company. CWEB is primarily involved in the news, media, blogs and entertainment industries, including free forums, classifieds and job postings. CWEB reports breaking news, celebrity, entertainment, sports, politics, finance, stock market and business news.
Facebook: https://www.facebook.com/cwebmedia
Instagram: https://www.instagram.com/cweb/
Twitter: https://twitter.com/cweb
YouTube: https://www.youtube.com/c/cwebmedia
TikTok: https://www.tiktok.com/@cwebnews
Media Contact
Company Name: CWEB
Contact Person: Rachel Cohen
Email: Send Email
Phone: (310) 990-0009
Address:PO BOX # 12404
City: Marina Del Rey
State: California 90295
Country: United States
Website: https://www.cweb.com/