Kumpares Group of Companies Collaborated With Francorp Philippines to Expand Nationwide
KUMPARES Group of Companies (KGC) has embarked on nationwide growth and expansion through Francorp's world-renowned strategic planning. Francorp is the world's largest leader in franchise development and consulting. With its expertise and experience, Francorp has developed and assisted KGC in various stages of its business growth. At the same time, Francorp has provided KGC with full development programs to help ensure franchise success. These include franchise sales and marketing training, operations manual development, legal documentation and other services, such as trainings and seminars.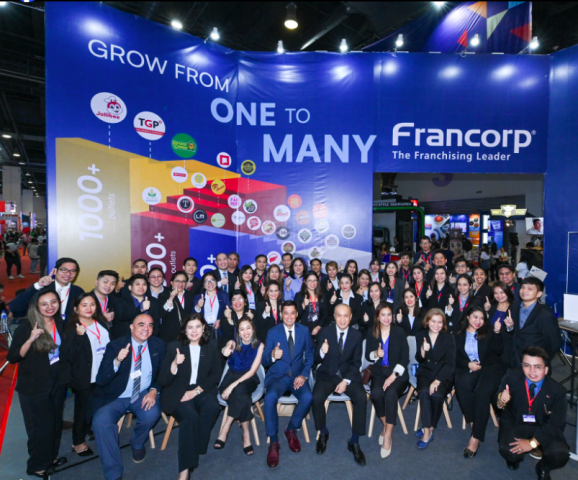 KUMPARES Group of Companies highlights the challenges faced and the subsequent successes achieved in the process of its collaboration with Francorp Philippines:
Some of the challenges:
1. Building the Franchise System: One of the initial challenges faced by a brand seeking to partner with Francorp Philippines is the development of a comprehensive franchise system. This involves creating standardized operating procedures, training modules, and support systems to ensure consistency across multiple franchise locations.
2. Legal and Regulatory Compliance: Engaging in franchising requires adhering to various legal and regulatory requirements. These may include obtaining necessary permits and licenses, reviewing and modifying contracts, and complying with franchise disclosure laws.
3. Recruiting and Selecting Franchisees: Finding suitable franchisees who align with the brand's values and can successfully operate a franchise location is crucial. This process involves conducting extensive screenings, evaluating financial capabilities, and assessing business acumen.
Expected benefits of this collaboration:
1. Brand Expansion: With the guidance and expertise of Francorp Philippines, the brand can successfully expand its business from a single location to multiple franchise outlets. This not only increases revenue but also enhances brand recognition.
2. Operational Standardization: Through the franchise system developed by Francorp Philippines, the brand can ensure consistent product quality, customer service, and overall operations across all franchise locations. This helps to build a strong reputation and customer loyalty.
3. Knowledge and Expertise: Collaborating with Francorp Philippines provides access to their vast knowledge and expertise in the franchising industry. This allows the brand to tap into valuable insights, best practices, and industry trends, ultimately enhancing its chances of success. It is important to note that each collaboration and franchise journey is unique, and the challenges and successes may vary based on the specific circumstances and industry.
Speaking to the media, a spokesperson at KUMPARES Group of Companies said "As a Filipino Entrepreneur, KUMPARES Group of Companies is grateful to Francorp for developing its true franchise potential. As a Franchisor, KGC's mission is to provide profitable and sustainable franchise business models to Filipino entrepreneurs and create more and better jobs for Filipinos. Salute to Francorp Philippines! Congratulations on your 25 years of building power brands in the franchising industry!"
Media Contact
Company Name: Kumpares Group of Companies Inc.
Contact Person: Karen Autor
Email: Send Email
City: Las Piñas
State: NCR, Metro Manila
Country: Philippines
Website: www.kumparesgroupofcompanies.com