Christen Brown & Ken Guion of Santa Barbara Launches Ophora Water's Whole Home Water & Purification Systems
OPHORA Water offers a healthy and accessible alternative to traditional water purification methods.

OPHORA Water, founded by visionaries Christen Brown and Ken Guion, is dedicated to transforming the way people think about clean drinking water with a commitment to delivering water that is pure, oxygen-enriched, and accessible to all. Recognizing the importance of clean water at home, Christen Brown from Santa Barbara and Ken Guion have developed OPHORA Water systems for homes and offices.
OPHORA' Water For Homes and Offices.
Recognizing the importance of clean water at home, the entrepreneurial duo has developed the OPHORA UF Filtration Series. These systems are designed to cater to various home plumbing sizes, including 3/4 inch, 1 inch, 1 1/2 inch, and 2 inches. This customization ensures that every household can enjoy the benefits of hyper-oxygenated water without compromise.
Some of the system features of the UF Filtration series include:
– Filters out all contaminants to a sub-micron level, including bacteria, viruses, and cysts.
– The same type of technology used in blood dialysis applications.
– Arrives fully assembled, pre-plumbed, pre-wired ready for installation.
– Integrated UV light sanitation.
– Non-traditional water softening. Advanced scale control, non-brine.
– Eco-Friendly, low-waste backwashing.
– Includes Ophora Bio-Renew Under the Counter system.
– Additional app-based SAYA leak detection and comprehensive monitoring technology are available.
There is also the Ultra Estate Model that offers state-of-the-art design specifically for estate and commercial properties.
Some of the Ultra Estate Model's features include:
– 3rd party verified medical grade, nano-pure filtration for your whole home.
– Hyper-Oxygenation® to 40+ ppm.
– Commercial-sized reverse osmosis membranes.
– High output ozone sterilization.
– Organically re-mineralized, re-structured, and pH balanced.
– Fully enclosed and climate-controlled container.
– Remote system monitoring.
– Fully assembled, arrives ready to install.
The high-tech engineering behind the OPHORA Water.
OPHORA Water uses 14 stages of filtration to remove harmful and carcinogenic chemicals from source water, achieving balanced alkalinity and nano-purity.
Stabilizing oxygen in water was the ultimate goal; achieving nano-purity® is just the beginning. As of right now, OPHORA Water has been awarded four U.S. patents for its cutting-edge methods of introducing large amounts of molecular oxygen into water.
The two most important nutrients in nature, oxygen and water, are combined in OPHORA Water's nano-pure, hyper-oxygenated®, crystalline, re-structured® water.
Here are some of the technologies that go behind making the OPHORA Water so advanced:
Nano-pure technology helps with filtering pathogens, pesticides, pharmaceuticals, fluoride, chlorine, heavy metals, carcinogens, and microplastics.
Patented Technology: OPHORA water has 4 U.S. Patents and 18 U.S. Registered Trademarks that protect OPHORA's oxygenation and re-structuring technology
Hyper-Oxygenated: OPHORA water is infused with unmatched levels of bio-available dissolved oxygen (40+ ppm), providing optimized absorption on an intra-cellular level
World-class Tasting: OPHORA Water holds three gold medals at the prestigious Olympics of Water, the Berkeley Springs International Water Tasting
pH Balanced: OPHORA water is naturally sourced trace minerals that properly balance OPHORA'S PH Levels.
Experts and health-conscious consumers alike have embraced OPHORA Water as the epitome of healthy hydration. With a dedicated following among those seeking premium alkaline water, OPHORA Water stands out with its advanced purification method and an alkaline pH level of 9.5.
In addition to its high-tech water offerings, OPHORA Water has introduced a range of soaking systems designed to elevate the wellness experience. The stainless steel Wellness Spa and Bio-Fresh Pool are more than just luxurious amenities; they immerse individuals in the benefits of hyper-oxygenated water, promoting relaxation and rejuvenation.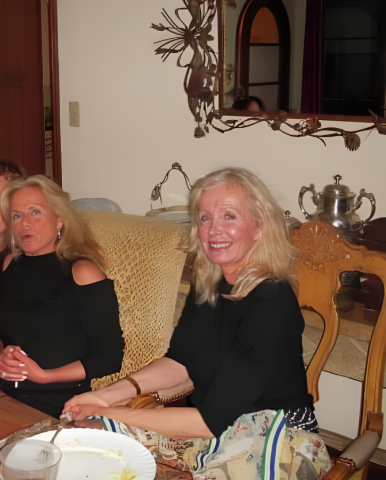 (Christen Brown from Santa Barbara)
Christen Brown and Ken Guion from Santa Barbara are the visionaries behind OPHORA Water. Together, they have propelled the company to the forefront of the water purification industry. Their dedication to pushing the boundaries of water purification has resulted in a product that not only quenches thirst but nourishes the body and soul.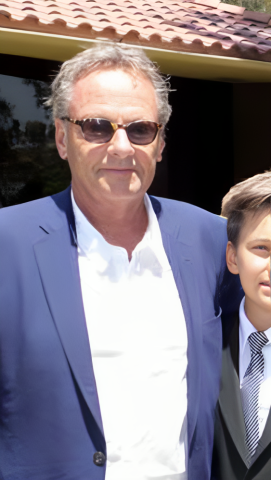 (Ken Guion from Santa Barbara)
Christen Brown and Ken Guion's expertise in health and wellness has resonated with health-conscious consumers, making OPHORA Water a trusted brand in the industry. With a focus on providing clean water and a truly rejuvenating experience, OPHORA Water is the ideal choice for those seeking a healthy substitute for conventional bottled water.
As the future unfolds, it is clear that the journey of OPHORA Water is far from over. Christen Brown and Ken Guion continue to explore new ways to provide a rejuvenating experience through water, making their brand a trusted choice for those who seek a cleaner, healthier, and more invigorating path to wellness.
For any media or commercial inquiries, readers can visit the official website https://www.ophorawater.com.
Media Contact
Company Name: Ophora Water Technologies
Contact Person: Media Relations
Email: Send Email
City: Santa Barbara
State: California
Country: United States
Website: www.ophorawater.com