Kevin Pellegrini & West Pine 43 LLC To Join Forum at SALT iConnections Conference at Marina Bay Sands.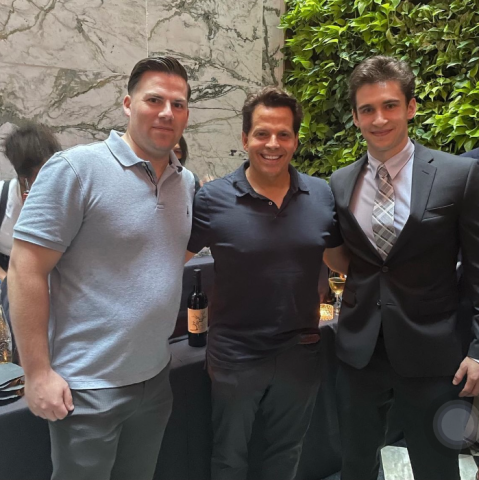 Kevin Pellegrini is founder & CEO of West Pine 43 LLC a Registered Investment Advisor. West Pine 43 LLC does financial planning and asset management. For the last decade has held sr. leadership roles on Wall Street including as a Director at Oppenheimer & Co. He started his career in the boutique investment bank space and credits that for providing him with cross sector experience. "When Anthony told me where the event was being held, I told him to count me in. Always a great networking event with lots of exciting topics to discuss. Like the technological revolution we're entering with artificial intelligence, machine learning, bitcoin/blockchain to web 3.0."
The SALT iConnections conference is at Marina Bay Sands, Singapore November 14-16. It's a global thought leadership forum encompassing finance, technology and public policy. Regulars include Politicians, Hollywood Stars, Professional Athletes to Hedge Fund managers and financial/business execs. Recent attendees include Bill Clinton, President Biden, speaker Paul Ryan, Marc Cuban, Dr. Ben Bernanke, Cathie Wood, Richard Branson, Will Smith and the late Kobe Bryant to name a few. Marina Bay Sands is the most expensive hotel in the world and Sandy Adelson's last project. Singapore is one of the wealthiest countries in the world and a stable political system and pro-business policy have made it that way.
About West Pine 43 LLC:
West Pine 43 LLC is a Registered Investment Advisor based in New York that offers a full suite of financial planning and asset management services to high net worth, corporate retirement plans, endowments and charitable foundations. The firm core principals include value added investments and financial planning to help its clients.
For more information, please visit www.wpine43.com
Advisory services are only offered to clients or prospective clients where West Pine 43 LLC are properly licensed or exempt from licensure. No advice may be rendered by West Pine 43 LLC unless a client service agreement is in place.
Media Contact
Company Name: West Pine 43 LLC
Email: Send Email
Address:641 Lexington avenue, 14th floor
City: New York
Country: United States
Website: wpine43.com