Ampax DC EV Charger by Injet New Energy: Supercharging the Future of Electric Vehicles
In the fast-evolving world of electric vehicles (EVs), charging technology is a pivotal factor in determining the feasibility and convenience of electric mobility. One company that's been making significant strides in this space is Injet New Energy, with their innovative Ampax series of DC EV chargers. Offering impressive features and power options, Ampax has become a game-changer in the world of EV charging.
Power-Packed Performance
The Ampax series is known for its exceptional performance capabilities. These chargers can be equipped with either one or two charging guns, making them highly versatile and capable of handling various charging scenarios. The key highlight, however, is their remarkable output power, which ranges from 60kW to an astounding 240kW, with an upgradable option to reach 320KW. This level of power enables incredibly fast charging, which is essential for the widespread adoption of electric vehicles. One of the most significant advantages of the Ampax series is its ability to charge most electric vehicles to 80% of their total mileage within just 30 minutes. This feature is a game-changer for EV owners, as it drastically reduces the time required for a full charge. Whether you're on a road trip or just need a quick top-up, Ampax chargers offer an efficient solution to keep you on the move.
Usage Scenarios: On the Fast Lane with Ampax
The remarkable speed and efficiency of the Ampax series make it an ideal choice for various usage scenarios, with one of the most prominent being highway charging. One of the primary concerns for electric vehicle owners, especially when traveling long distances, is range anxiety. Ampax helps alleviate this anxiety by delivering rapid charging at strategic locations. When you're planning a long-distance road trip with your electric vehicle, the last thing you want is to spend hours waiting for your car to charge. This is where the Ampax series truly shines. Whether you're cruising down the interstate or exploring scenic routes, Ampax chargers strategically located along highways offer the ideal solution for quick pit stops. In just 30 minutes, you can recharge your EV to 80% of its total mileage, providing you with the peace of mind and freedom to embark on extended journeys without lengthy interruptions. With the ability to charge to 80% capacity in just 30 minutes, you can make the most of your road trip by enjoying your favorite scenic spots, grabbing a quick meal, or simply stretching your legs while your EV gets its quick energy boost.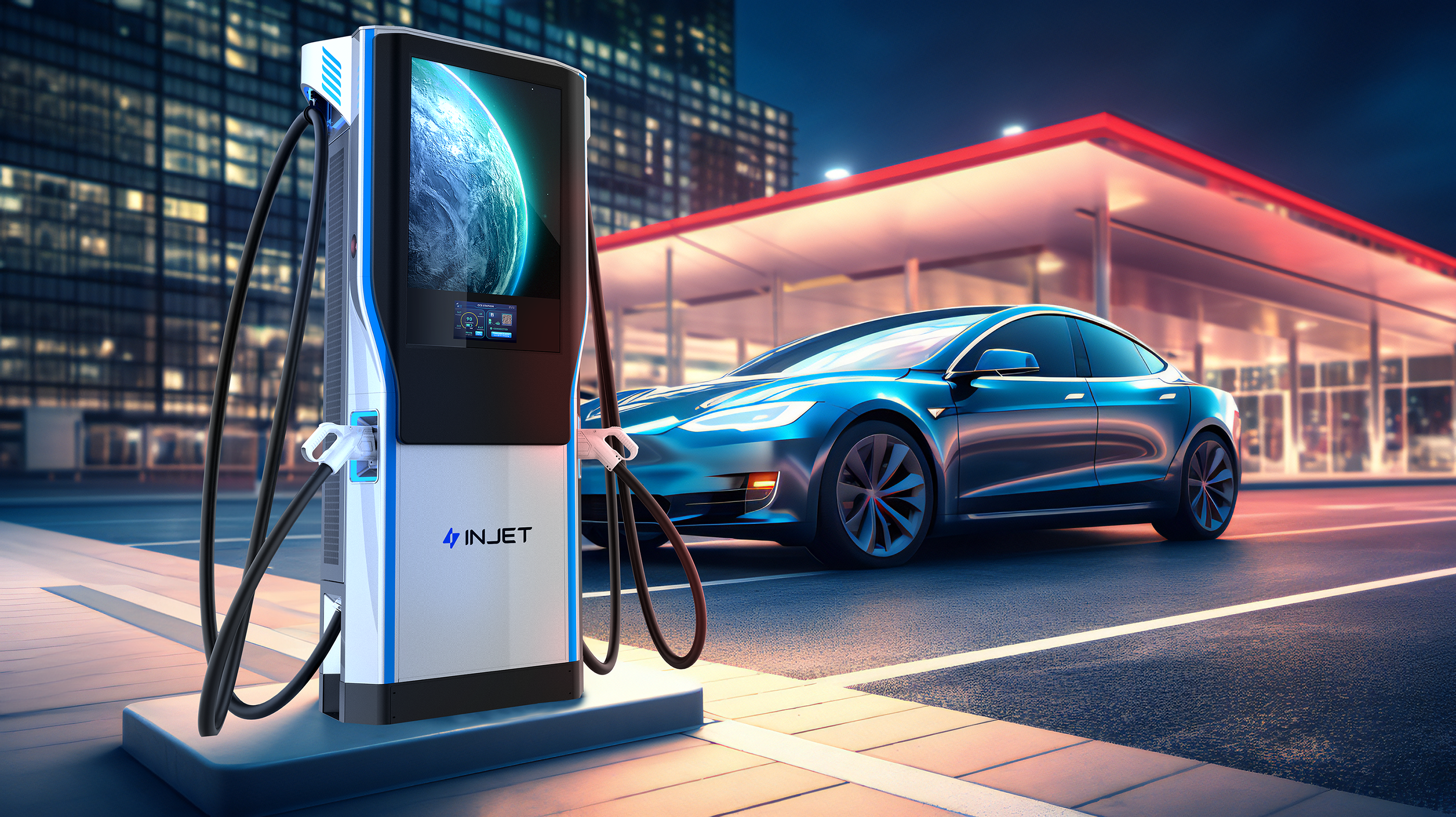 Sustainability and Innovation
Injet New Energy is also committed to sustainability. Their Ampax series is designed with energy efficiency in mind, reducing the carbon footprint of EV charging. As the world transitions towards greener transportation solutions, these chargers are a testament to the innovative strides being made to ensure the sustainability of electric mobility. Injet New Energy's commitment to innovation goes hand in hand with sustainability. They are constantly researching and developing new technologies and solutions to make EV charging even more eco-friendly and efficient. This commitment to progress ensures that Ampax remains a leading force in the evolution of electric vehicle charging, aligning itself with the ever-increasing demand for sustainable transportation solutions.
article source: https://www.injetenergy.com/blog/ampax-dc-ev-charger-by-injet-new-energy-supercharging-the-future-of-electric-vehicles/
Media Contact
Company Name: Injet energy
Email: Send Email
Country: China
Website: https://www.injetenergy.com/