Delhi NCR's Largest Battery Storage System To Reduce Carbon Emissions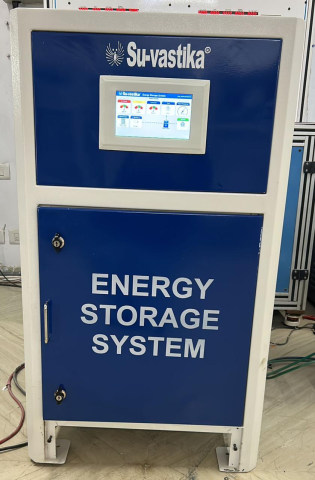 Su-vastika, a pioneer in green energy solutions, proudly announces its latest milestone – the installation of its largest battery energy storage system in Mahipalpur, New Delhi. This groundbreaking project signifies a significant leap towards a more sustainable and eco-friendly future by replacing a 300 kVA diesel generator, known for its inefficiency and pollution, with a high-capacity lithium inverter of 200 kVA.
With environmental concerns at the forefront, Su-vastika's initiative aligns with a broader mission to reduce pollution levels in Delhi NCR, especially in the face of rising pollution due to vehicular emissions, industrial activities, and construction. Diesel generators have been a major contributor to this pollution, posing significant health risks and environmental hazards. Su-vastika's endeavor to replace the diesel generator with a clean and green lithium inverter is a remarkable step towards mitigating this issue.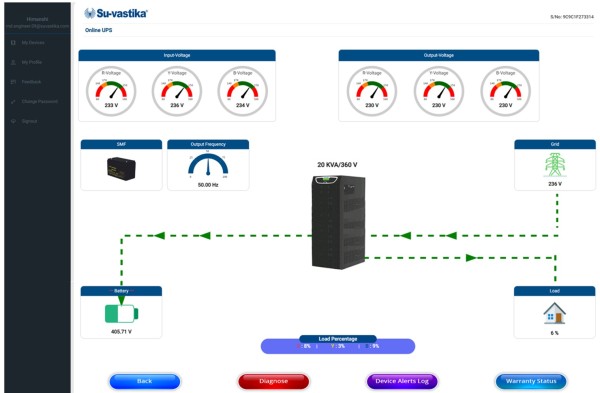 The project's highlight is its successful implementation at the Hotel Classic Diplomat, a sprawling establishment with 80 rooms and a large convocation center, among other facilities. Replacing a high-capacity diesel generator with lithium inverters in an operational hotel presented unique challenges, but it also offered several advantages in terms of efficiency, reduced environmental impact, and noise reduction.
Benefits to the Customer: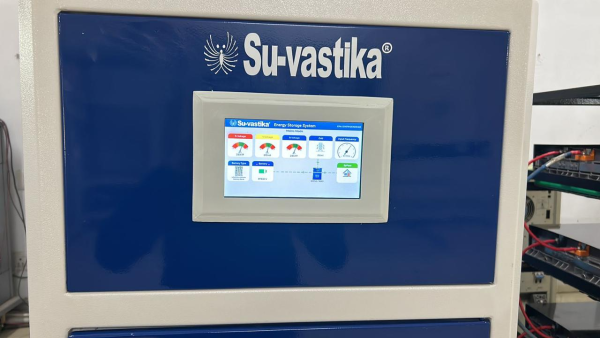 Reduced Environmental Impact: Diesel generators are often associated with the release of pollutants like carbon monoxide and nitrogen oxides, which can have a detrimental effect on public health and only add to the impending problem of air pollution. The lithium inverters ensure zero emissions, which makes them the perfect eco-friendly choice for everyone.

Enhanced Efficiency: Lithium inverters surpass diesel generators in energy conversion efficiency, ensuring a more significant portion of input energy is transformed into usable electricity. This translates to reduced energy wastage and operational costs.

Noise Pollution Eradication: Diesel generators are notorious for their deafening noise levels, causing discomfort to guests and disrupting the serene ambiance of hotels. Lithium inverters, on the other hand, operate silently, eliminating noise pollution and elevating the overall guest experience.

Minimal Maintenance Demands: Diesel generators necessitate regular maintenance, including fuel refills, oil changes, filter replacements, and routine tune-ups. Lithium inverters impose minimal maintenance requirements, thereby diminishing upkeep costs and downtime.
The cost of fuel bills for the Hotel Classic Diplomat is expected to reduce significantly, saving approximately eight lakhs annually and contributing to substantial carbon emission reductions. With an estimated battery life of ten years, the hotel anticipates savings of 80 to 90 lakhs in running costs over the next decade, a substantial benefit in Indian standards.
Replacing the diesel generator has also addressed operational challenges faced by the hotel. The vibrations caused by the generator during power failure are a thing of the past, thanks to the lithium inverters functioning as an Uninterrupted Power Supply (UPS). The absence of flickering in power ensures that all equipment, including lifts and air conditioning systems, works seamlessly during power transitions.

Moreover, the prolonged startup time of air conditioning systems due to generator switches is eliminated, providing a smoother experience for guests. The reduction in noise levels and the elimination of generator-related hassles have significantly improved the hotel's operational efficiency and guest satisfaction.
This installation has set a precedent as the first hotel in Delhi NCR to replace polluting diesel generators with clean and green lithium inverters, known as Battery Energy Storage Systems (BESS). The project successfully addressed the challenges of locating and storing diesel fuel while significantly enhancing the hotel's power supply reliability.
Replacing diesel generators with lithium inverters is a substantial investment that yields long-term benefits in terms of cost savings, environmental sustainability, and guest satisfaction. This strategic transition allows hotels to modernize their power infrastructure and contribute to a cleaner and more sustainable future.
Media Contact
Company Name: Coneberry
Contact Person: Avi
Email: Send Email
City: New York
State: NY
Country: United States
Website: coneberry.com