New York City Car Accident Lawyer Samantha Kucher Sheds Light on No-Fault Insurance Laws in New York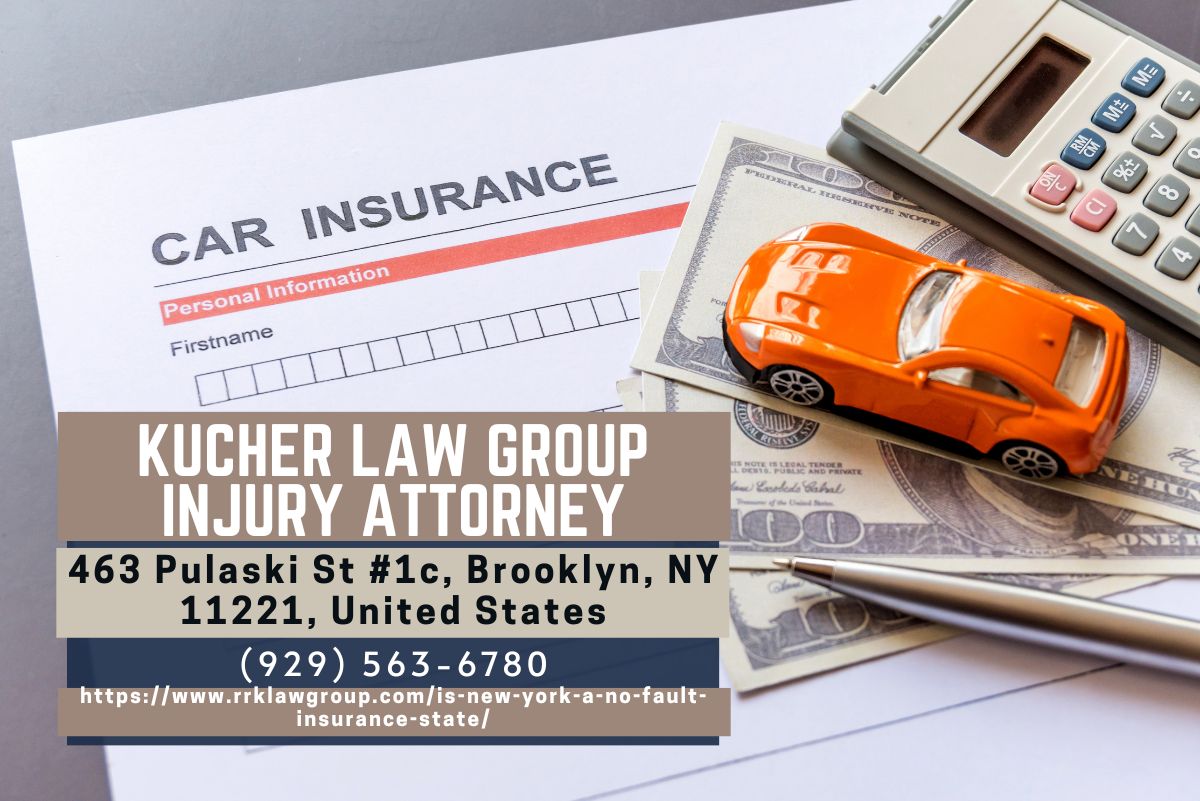 New York City Car Accident Lawyer Samantha Kucher Sheds Light on No-Fault Insurance Laws in New York
New York City Car Accident Lawyer Samantha Kucher Sheds Light on No-Fault Insurance Laws in New York
New York City car accident lawyer Samantha Kucher (https://www.rrklawgroup.com/is-new-york-a-no-fault-insurance-state/) of Kucher Law Group has published a comprehensive discussion titled 'Is New York a No-Fault Insurance State?' The article provides a detailed analysis of New York's no-fault insurance laws, offering invaluable insights to anyone who's been involved in a car accident in the state.
The New York City car accident lawyer's article provides a thorough exploration of the No-Fault law in New York, a concept that might seem confusing to many people. She clarifies that the law does not mean that no one is held accountable for a car collision. Instead, the law, adopted in the 1970s, aims to expedite compensation and provide financial assistance to accident victims.
"No-Fault insurance system exists in more than a dozen states in the U.S, including New York," the New York City car accident lawyer explains. "It applies to everyone involved in the accident—pedestrians, cyclists, drivers, and vehicle passengers—regardless of who was at fault."
The article also delves into the meaning of a no-fault state, where drivers are required to carry a minimum level of personal injury protection (PIP) coverage. This mandate obliges individuals in a no-fault state to file a claim with their own insurance company to cover injury-related expenses, regardless of who caused the collision. Legal action for personal injuries resulting from accidents is restricted in a no-fault state and is only possible if injuries are classified as severe.
Kucher further explains the conditions for qualifying for No-Fault insurance coverage in New York State, which include the location of the accident, the insurance status of the vehicle involved, its registration, and the type of vehicle. Certain individuals and circumstances do not qualify for No-Fault insurance, such as motorcycle and motor scooter riders and drivers injured while intoxicated.
A significant part of the article addresses who pays for car damage in a no-fault state. In New York, each driver's insurance pays for their injuries, irrespective of who was at fault. However, this does not apply to property damage. Samantha Kucher notes, "In the event of a car accident, the driver who is responsible for the accident is accountable for covering all property damage incurred."
The article provides a guide on how to claim No-Fault insurance, highlighting the tricky rules and strict deadlines involved in filing and submitting paperwork.
Samantha Kucher emphasizes the importance of understanding the implications of the No-Fault law and how it affects all parties involved in a car accident. She urges New York motorists to familiarize themselves with these laws to ensure they are adequately protected and compensated in the unfortunate event of a collision. For a more detailed understanding of the No-Fault law, readers are encouraged to access the full article.
About Kucher Law Group:
Kucher Law Group is a renowned legal firm in New York City. It is home to accomplished car accident lawyers, including Samantha Kucher, who are devoted to advocating for the rights of car accident victims. With a deep understanding of the complexities of insurance laws, the firm is committed to helping clients secure fair compensation for their losses, such as medical expenses, lost wages, property damage, and pain and suffering. Kucher Law Group's dedication to justice and fair compensation is reflected in their tireless pursuit of the best possible outcomes for their clients.
Embeds:
Youtube Video: https://www.youtube.com/watch?v=6b-tJwI2c4o
GMB: https://www.google.com/maps?cid=5716384493669715397
Email and website
Email: contact@rrklawgroup.com
Website: https://www.rrklawgroup.com/
Media Contact
Company Name: Kucher Law Group Injury Attorney
Contact Person: Samantha Kucher
Email: Send Email
Phone: (929) 274-8000
Address:463 Pulaski St #1c,
City: Brooklyn
State: New York 11221
Country: United States
Website: https://www.rrklawgroup.com/