Jet Wilson announces the launch of "The JetMingo Foundation" to raise disability awareness
The JetMingo Foundation by Jet Wilson aims to fight against disability discrimination.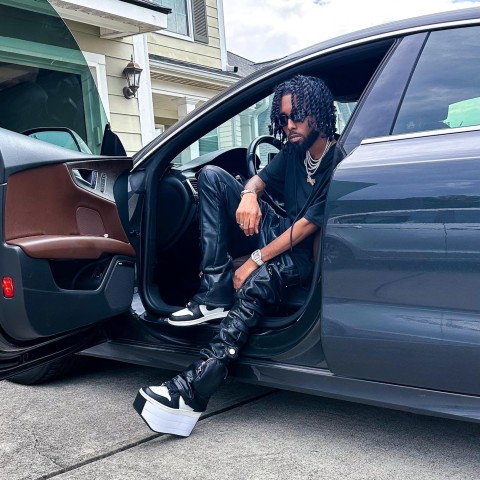 The well-known social media influencer and disability awareness advocate Jet Wilson launched The JetMingo Foundation. With the help of his "little leg" and some orthopedic Jordans, Jet Wilson, who overcame his own disability, created the JetMino Foundation, which inspires and encourages kids with similar conditions. JetMingo Foundation aims to create a society where individuals with disabilities are completely accepted and appreciated for their special talents.
Jet Wilson shared the goal of the JetMingo Foundation, saying," Since I didn't have a role model with a condition similar to my own growing up, I was motivated to start a foundation that would act as a resource and support network for adults and children with disabilities. We want to help enable people to realize their full potential and transform their shortcomings into strengths through a range of programs and activities."
With millions of followers and views across TikTok, YouTube, Instagram, and Facebook, Wilson has turned his disability into a source of strength and inspiration while fostering a family-friendly online community.
About JETisMusic:
Jet Wilson's reputation touched another height when he launched his orthopedic Jordan sneakers via his startup JETisMusic.
This journey began two to three years ago when Wilson started sharing his orthopedic Jordan sneakers in Facebook sneaker groups. His engaging content quickly made him a sensation on TikTok, and he replicated this success on Instagram and Facebook. Today, he is recognized as a household name on social media, known for his distinctive "lil leg" and orthopedic Jordan content.
Wilson proudly declares, "I Turned my Disability into DRIPability," highlighting his resilience and style. With his left leg shorter than his right, he humorously refers to himself as "The Michael Jordan of Orthopedics."
Jet Wilson's success extends beyond viral content; he has built a remarkable brand from the ground up. He handles every aspect of his online presence, from recording and editing videos to graphic and web design and even managing merchandise. His unwavering determination and self-sufficiency testify to his message that perseverance can overcome obstacles.
Two of Wilson's motivational quotes capture his spirit: "I turned my disability into DripAbility" and "If I can do it, you can do it, just do it."
Future Plans:
Jet Wilson's future plans are as inspiring as his journey so far. He aims to establish more affordable orthopedic and prosthetic clinics, creating an academy for children with disabilities. He is also actively advocating for accessible and free healthcare, believing that no one's life or well-being should be dependent on financial constraints. Talking to the media, he shared "I hope to work with Nike and Jordan in the future to help create more affordable orthopedic Jordan's and prosthetics for those who can't afford the shoes or the extra modifications."
About Jet Wilson, founder of The JetMingo Foundation:
Jet Wilson, affectionately known as "Air Jet," has risen to prominence through his engaging content and his unique story. Despite facing the challenges of a shorter left leg, Wilson has amassed an impressive online following, with over 730K followers on TikTok, 300K subscribers on YouTube, 260K followers on Instagram, and 100K followers on Facebook, and his influence continues to grow rapidly.
Jet Wilson's story is not just about overcoming obstacles; it's about thriving in the face of adversity and inspiring countless others to do the same. His mission to raise disability awareness and create affordable orthopedic solutions is gaining momentum, and his impact on social media is undeniable.
For updates, follow Jet Wilson (Air Jet) on Social Media:
TikTok: https://www.tiktok.com/@jetismusic
YouTube: https://youtube.com/@JETisMusic
Instagram: https://instagram.com/jetismusic
Media Contact
Company Name: Jet Wilson (Air Jet)
Contact Person: Jet Wilson
Email: Send Email
City: Atlanta
State: Georgia
Country: United States
Website: www.JETisMusic.com