Unlock International Investment Freedom: Amanda 'The Traveling Realtor' Leads the Way in Bali
Join Amanda 'The Traveling Realtor' in Bali for a transformative retreat with global experts, mastering investment, branding, and social media.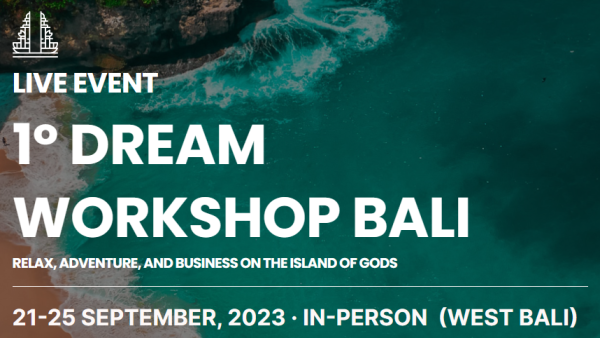 Hot on the heels of her groundbreaking appearance at the 'Invest Like a Woman Conference,' Amanda 'The Traveling Realtor' is bringing her unparalleled expertise to Bali for an exclusive, transformative retreat. With only 20 slots available and just 7 remaining, this is the golden ticket to mastering international investment, branding, and social media presence.
An All-Star Lineup of Global Experts
Joining Amanda 'The Traveling Realtor' is Chris White, the go-to authority for secure investments across 23 countries. Also on the roster are Maru Cruz and Roberto Penades, leaders in marketing and branding; social media influencer Victoria Jancke; and Lyndon Longhorne, an Olympic torchbearer and triple amputee swimmer. Together, they offer a holistic guide to building the brand and scaling the business globally.
Unlock the Mystical Allure of Bali
Set against Bali's stunning backdrop, Amanda promises an event that transcends the ordinary. "Bali isn't just a destination; it's your key to unlocking new dimensions in business, branding and investments," she affirms.
Branding Masterclass and Beyond
This retreat is more than just a getaway; it's a branding masterclass combined with actionable strategies for diversifying one's investment portfolio and elevating their social media game. Expect a powerhouse of interactive activities, mental stimuli, and actionable growth strategies.
Last Chance to Transform The Future: Act Now!
Only 7 slots remain for this life-altering experience. "If you're serious about achieving international investment freedom and mastering branding for your business, this is your pivotal moment," urges Amanda.
Ready to Own The Future?
Don't miss this once-in-a-lifetime chance to learn from Amanda 'The Traveling Realtor' and a panel of international experts. Apply now at Creative Lions Dream Workshop.
For more details, contact Amanda 'The Traveling Realtor', Speaker and Host of the Bali Business Growth Retreat, at team@AmandaTheTravelingRealtor.com
Media Contact
Company Name: Amanda The Traveling Real Estate Agent, LLC
Contact Person: Ana Sosa
Email: Send Email
City: Raleigh
State: North Carolina
Country: United States
Website: www.AmandaTheTravelingRealtor.com