Hertfordshire Headstones: Crafting Lasting Tributes with Unparalleled Artistry and Compassion
In the heart of Hertfordshire, a company dedicated to preserving memories and honouring loved ones is making a profound impact. Hertfordshire Headstones, renowned for their exceptional craftsmanship, specialises in the creation and installation of bespoke quality headstones and memorials throughout Hertfordshire and London.
Losing a loved one is an emotional journey, and Hertfordshire Headstones understands the importance of creating personalised tributes that beautifully reflect the lives and legacies of those dearly departed. From traditional designs to contemporary concepts, they offer a comprehensive range of options to cater to every customer's unique needs.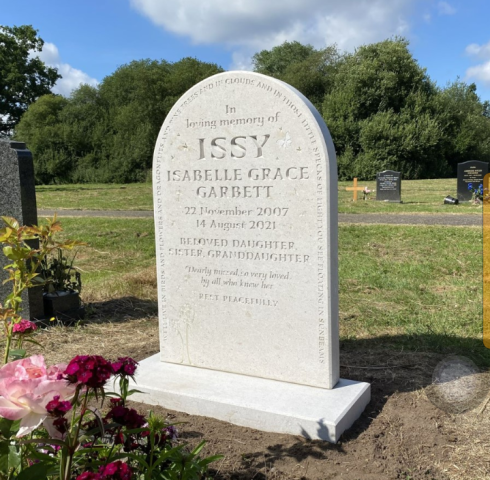 Personalised Tributes for Every Life Story
At Hertfordshire Headstones, the focus is on crafting tributes as unique as the individuals they commemorate. Their team of skilled artisans works closely with each customer to understand their vision, ensuring that the final memorial is a genuine representation of their loved one's life and personality.
From intricately carved designs to elegant inscriptions, Hertfordshire Headstones brings the most heartfelt tributes to life. Whether it's a classic headstone, a memorial plaque, or a full kerb set arrangement, every creation is a work of art, a testament to the enduring bonds of love and remembrance.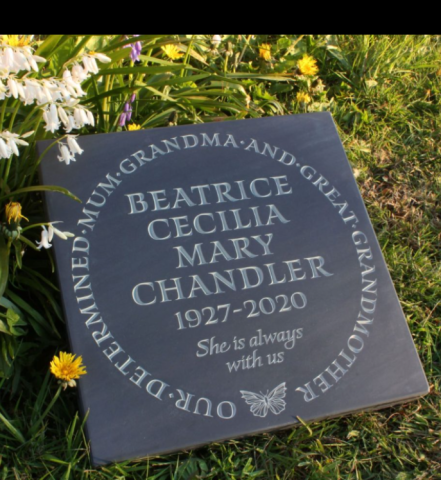 Quality Craftsmanship and Affordability
Hertfordshire Headstones stands as a testament to quality and affordability. They believe that everyone deserves a memorial that truly captures the essence of their loved one, and their pricing reflects this commitment. Prices range from £1000 for a meticulously handcrafted memorial plague to £4000 for a full handcrafted headstone with kerb set arrangement.
Honouring Tradition with a Modern Approach
While the company draws upon traditional craftsmanship and artistry, they also embrace modern technology and techniques to create lasting tributes. This blend of the old and the new allows them to offer unique designs and materials that stand the test of time.
Expert Guidance and Compassionate Service
At Hertfordshire Headstones, their commitment to their customers goes beyond the craftsmanship. They understand that navigating the process of memorial creation can be challenging, especially during times of grief. Their experienced team offers expert guidance and support, ensuring that every detail is handled with compassion and sensitivity.
A Legacy of Excellence
Hertfordshire Headstones takes immense pride in their legacy of excellence. Their dedication to crafting enduring memorials and providing unparalleled service has made them a trusted name in the industry. Families throughout Hertfordshire and London turn to them to commemorate their loved ones, knowing that the final tribute will be a fitting and beautiful reflection of a life well-lived.
About Hertfordshire Headstones
Hertfordshire Headstones is a leading manufacturer and installer of bespoke quality headstones and memorials, serving Hertfordshire and London. They are part of Artisan Memorials who provide service throughout mainland UK. With a deep commitment to personalised tributes, quality craftsmanship, and compassionate service, they provide families with the means to honour their loved ones' legacies.
Media Contact
Company Name: Hertfordshire Headstones
Contact Person: David Brooks
Email: Send Email
Phone: 01442 956 959
Country: United Kingdom
Website: https://hertfordshireheadstones.co.uk