Stylish Frames: Zeelool's Picks for Darker Skin Tones
Enhance your style with Zeelool's stylish collection of frames for men with darker skin tones, including earthy and warm-toned frames, neutral tone frames, frame colors available in bolder colors, designed to enhance the natural richness and depth of a man's dark complexion.
Neutral Tone Frames for Men with Darker Skin Tones
Neutral tone frames typically include frames in black, white, gray, metallic, and brown, which are frame colors that can be worn with any skin tone without creating a noticeable clash.Neutral tones can add a touch of lightness and modernity to a darker man's face without clashing with darker skin tones.
Crystal Color Frames: Crystal or transparent frames have grown in popularity in recent years, and for men with darker skin tones, crystal frames can provide a crisp, clean look without distracting attention and focusing on your facial features.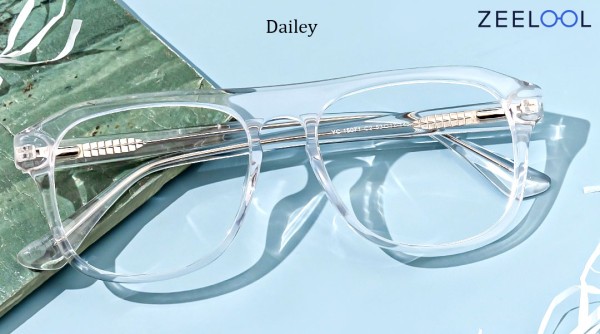 Black Frames: Black frames are a classic and versatile choice that will complement any skin tone. They have a bold and timeless look, but also have a simple and sophisticated charm, whether it is formal occasions or casual everyday, black frames can add a sense of style and confidence to your overall look.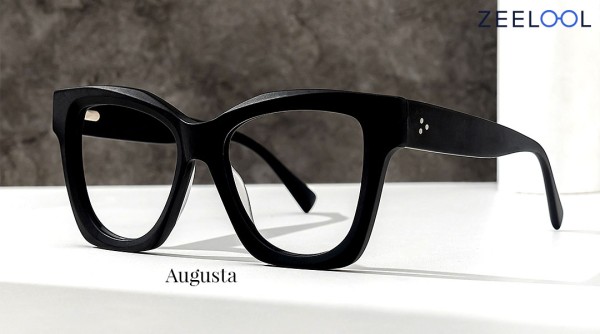 Metallic Frames: Frame colors with metallic finishes (e.g. gold, silver, copper and copper-gold, etc.) add a touch of sophistication to the frame and complement the richness of darker skin tones, metallic frames are often considered an elegant and luxurious choice.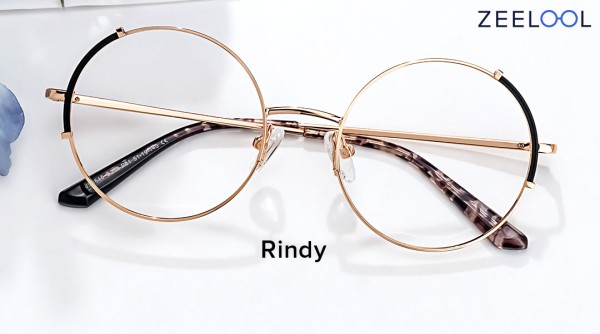 Earthy and warm-colored frames are better for men with darker skin tones
Earthy and warm-toned frame colors such as brown, olive, amber, earthy yellow, and warm grey complement men with darker skin tones and can add warmth, naturalness, and style. Brown shades such as chocolate, caramel, or tortoiseshell can create a balanced and sophisticated look. These colors blend seamlessly with the skin's natural undertones, adding depth and richness to the overall look.
Tortoiseshell Frames: Tortoiseshell frames are a textured and patterned frame design, often a blend of dark brown, amber, or dark brown, which are colors that complement darker skin tones to create an atmosphere of calm and elegance.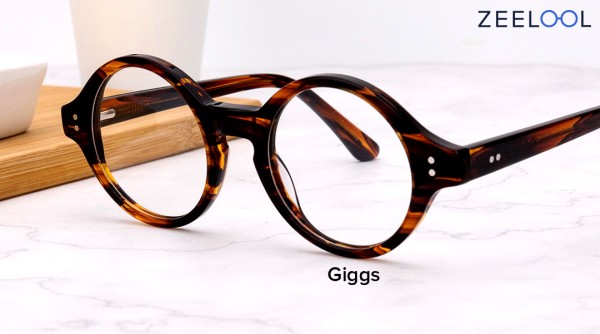 Dark Brown Frames: Dark brown is a darker shade of brown with a sense of a steady and mature feel. Shades such as chocolate brown or coffee brown can contrast with darker skin tones and provide a better contrast to facial features.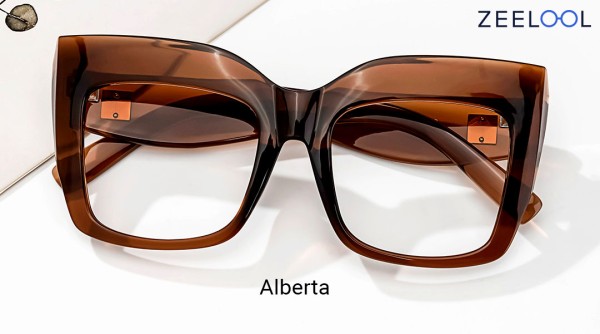 Frames in darker, bolder colors for men with darker skin tones
If you want to add a touch of dynamism, consider choosing frames in jewel tones like dark green, dark burgundy, royal blue and more. These colors contrast well with darker skin tones, easily elevating an outfit while adding a pop of color to your overall style.
Dark green frame: For men with darker skin, dark green frames accentuate facial features and help create a confident and stylish look. This color is often associated with nature and the environment, giving an impression of calmness, poise, and distinction.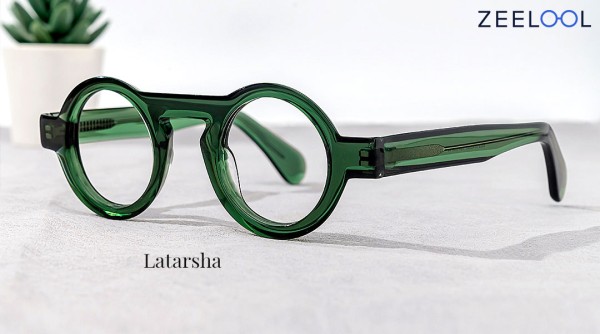 Burgundy frame: Frames in deep burgundy or burgundy can create a striking and stylish look. These colors add depth and warmth to the face and are an attractive option for men with darker skin tones.
When you choose the color and shape of the frame, please remember to try them on. Zeelool.com offers an online AR try on function where you can try different colors and styles of frames to determine if the frames are compatible with your skin tone and to determine if they match your personal style and preferences. Also, remember to make sure that the size of the frames will fit your face comfortably. Finally, make sure that the frames you choose can accentuate your features and make you feel comfortable and confident.
With Zeelool's selection of men frames glasses for dark skin tones, you can express your personal style and confidence with glasses frames that are not only comfortable and durable but also in a fashion trend. Explore our collection now to find the perfect men frames that will make you stand out.
Media Contact
Company Name: Zeelool Optical
Contact Person: Kelly Li
Email: Send Email
Phone: +1 (302) 990-0619
Address:5900 BALCONES DRIVE SUITE 100
City: Austin
State: Texas
Country: United States
Website: https://www.zeelool.com