Dongkook Healthcare Holdings confirmed that 'Anti-bacterial Flavonol N3', a natural-derived antimicrobial ingredient maintains antibacterial power for up to 672 hours
Recently, Dongkook Healthcare Holdings announced that they are attempting to combine three naturally extracted anti-bacterial ingredients, including Activonol Green AC-tree, which has succeeded in significantly lowering side effects such as resistance and skin irritation of existing antibiotics and chemical anti-bacterial components.
Dongkook Healthcare Holdings' Activonol Green AC-tree and three types of natural extracted raw materials complex, which is also known as 'Anti-bacterial Flavonol N3' has been confirmed to have a substantial effect on anti-bacterial power due to the mechanism of destroying the cell membrane of harmful bacteria on the skin that causes various skin diseases. Also, it is an antibacterial component developed by extracting natural antibodies such as flowers and plants. It confirmed the potential for commercialization as an alternative anti-bacterial component that relatively lowered the risk of side effects and resistance caused by existing chemical anti-bacterial ingredients.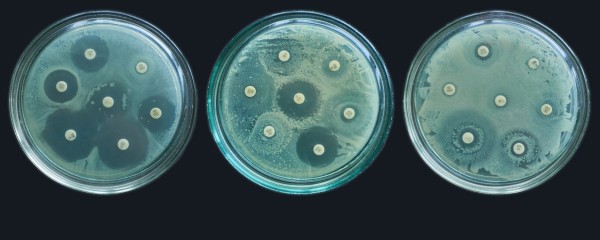 The patent component 'Anti-bacterial Flavonol N3' has been confirmed to not only resolve the resistance of strains to existing antibiotics and anti-bacterial ingredients but also maintain anti-bacterial power for up to 672 hours. The component has not yet been used for skincare, but it has been confirmed that it is in the stage of developing an exclusive efficacy component.
Dongkook Healthcare Holdings official said, "Representative anti-bacterial ingredients such as phenoxyethanol, imidazolidinyl urea and more, which have been widely used, have high anti-bacterial properties, but they can also cause toxicity, skin irritation, and allergies. Therefore, we need to develop natural anti-bacterial raw materials that do not cause skin irritation as a replacement for these ingredients, and we have promoted the development of exclusive anti-bacterial raw materials to reflect this situation." In addition, they expressed their intention to apply the ingredient to skincare external preparation, but the possibility of actual applicability has not been confirmed yet.
Media Contact
Company Name: Dongkook Healthcareholdings Co,. Ltd.
Contact Person: UI YOUNG YOON
Email: Send Email
Phone: + 82.2.558.6701
Country: South Korea
Website: www.dongkookholdings.co.kr