Harold James Launches Groundbreaking eBook "AI Content Creation" – Unleashing the Power of AI in Content Generation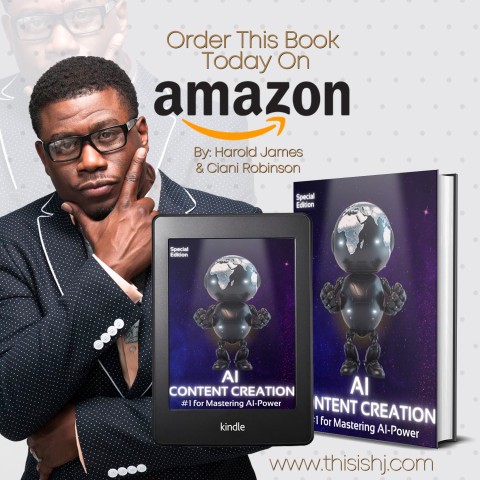 In a rapidly evolving digital landscape, the demand for high-quality and consistent content creation has become a formidable challenge. The constant need to generate fresh, engaging content across diverse platforms often presents a barrier to achieving digital success. Renowned by his stage name Hustle Jamez, Harold James embodies the spirit of his name, translating his relentless drive from the streets to the boardroom.
Today, Harold James announces the release of his highly-anticipated eBook titled 'AI Content Creation,' co-authored by Ciani Robinson. This comprehensive guide takes the reader on a transformative journey through the realm of content generation, utilizing cutting-edge AI technology to overcome the hurdles of content creation.
Designed as a practical toolkit, "AI Content Creation" empowers individuals and businesses with the skills needed to leverage AI tools effectively. The eBook covers a wide range of content formats, including written articles, visual content, audio clips, and videos. With easy-to-follow techniques and strategies, readers gain insights into producing diverse content with remarkable ease and efficiency.
The benefits of embracing this innovative approach are crystal clear: substantial time savings, reduced stress levels, and an elevated standard of content quality and consistency. A standout feature of the eBook is its hands-on AI prompts, allowing readers to immediately put their newfound knowledge into practice. Witnessing real-time results, readers can seamlessly integrate AI into their content creation process.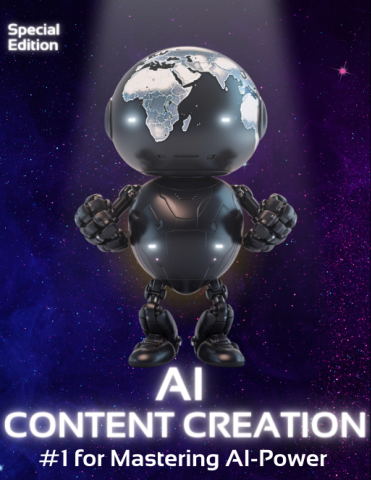 Harold James, a small business owner himself, has a profound understanding of the challenges content creators face. He recalls the countless hours spent generating content, leaving minimal time for strategic decision-making. James's personal transformation came when he discovered AI-powered content creation tools. This breakthrough revolutionized his approach, enabling him to generate an entire week's worth of content in a single evening.
Startlingly, recent studies indicate that almost 60% of the general population remains unaware of AI's potential in content creation, spanning blog articles, social media posts, and video content. This knowledge gap often results in the misallocation of valuable time and resources. "AI Content Creation" aims to bridge this gap, enlightening individuals and small businesses about the efficiency AI can bring to their content workflows.
Harold James asserts, "While some believe AI can't match human creativity, I've found that AI can amplify human ingenuity, not replace it. The true power lies in harnessing AI as a tool to extend our creative capabilities."
By choosing "AI Content Creation," readers embark on a journey of innovation and enhanced productivity. This eBook opens doors to unlocking the full potential of AI in content creation, ushering in a transformative digital experience. Congratulations to all those who embrace this evolution in content creation.
For media inquiries, interviews, or review copies, please contact: info@thisishj.com
For more information about the eBook and how to obtain a copy, please visit: https://tinyurl.com/tbmb4fu6
Media Contact
Company Name: AI Content Creation
Contact Person: Harold James
Email: Send Email
Country: United States
Website: www.amazon.com/AI-Content-Creation-Harold-James-ebook/dp/B0CGCGYZ9T