Discover the Future with CardMaster: From Screw to Ruler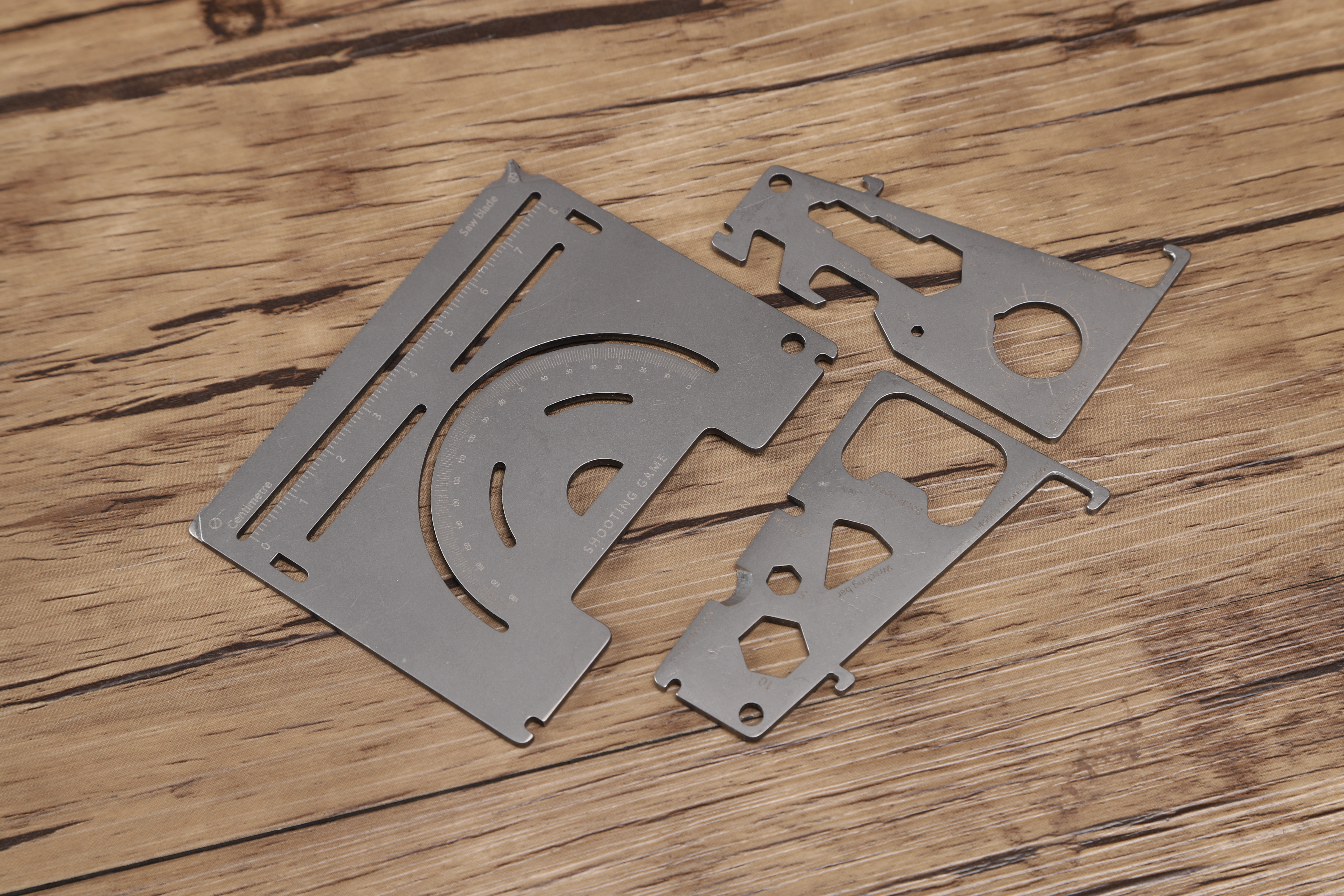 Unlock a new era of convenience with our groundbreaking CardMaster. Imagined as sleek as a credit card, yet boasting the resilience of a full-fledged toolkit, this multi-tool is the epitome of design meets functionality. Its slim profile ensures it seamlessly slips into your wallet, and its intuitive design allows for quick attachment to your keychain. No matter where you go, the CardMaster promises to be your reliable companion.
Its arsenal? An impressive 15+ tools catering to 20+ functionalities. Whether you need to tighten a screw, measure a distance, or pop open a beverage, the CardMaster has got you covered. But it doesn't just stop at fulfilling your daily needs; it's designed to push boundaries and elevate your everyday tasks.
However, the genius of the CardMaster lies in its adaptability. Beyond its individual tasks, when its four distinct components come together, magic unfolds. Suddenly, you're greeted with an elegant desk accessory that's both practical and playful. In the midst of a busy workday, let it cradle your phone as a stand. And during those brief moments of downtime? Engage in some light-hearted fun with its unique shooting toy feature.
To accentuate its refined aesthetics, each CardMaster is accompanied by a meticulously handcrafted turmeric-yellow card sleeve. This isn't merely a protective cover; it's an embodiment of sophistication. Doubling up as a card storage, this sleeve ensures your essentials are organized, marrying the essence of elegance with undeniable utility.
With CardMaster, every day is an adventure. Every challenge, an opportunity. Dive into a world where innovation resides in your pocket. Welcome to the CardMaster Experience.
Media Contact
Company Name: XSHOW innovation
Contact Person: WANG FENG
Email: Send Email
Country: HongKong
Website: https://www.kickstarter.com/projects/dabawork/daba-cardmaste-your-wallets-toolkit-from-screw-to-ruler