Alla Bardov Empowers Readers with Confidence-Building Strategies in Her New Book 'Get Out of the Rabbit Hole'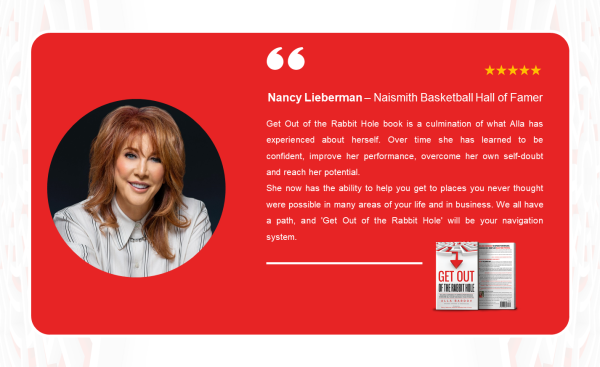 Founder of Sell Yourself For Success, international speaker, and the creator of the Ignite Your Results Program, Alla Bardov, is thrilled to announce the release of her compelling book, 'Get Out of the Rabbit Hole.' This transformative work equips readers with effective strategies to overcome self-doubt, amplify self-confidence, and unlock their true potential in both their personal and professional lives.
Confidence, Bardov maintains, is the key to success, whether closing a sale, making a presentation, or navigating daily life. In 'Get Out of the Rabbit Hole,' she debunks the common myth that confidence is an inborn trait. Through relatable and inspiring personal stories, Bardov demonstrates that confidence is a skill everyone can develop and master, like learning to ride a bike or a musical instrument.
"Alla Bardov's book is a culmination of what she has experienced about herself. Over time she has learned to be confident, improve her performance, overcome her own self-doubt and reach her potential. She now has the ability to help you get to places you never thought were possible in many areas of your life and in business," said Nancy Lieberman, Naismith Basketball Hall of Famer. "We all have a path, and 'Get Out of the Rabbit Hole' will be your navigation system."
'Get Out of the Rabbit Hole' is available now on Amazon and Barnes & Noble.
For more information about Alla Bardov, her new book, and her transformative work, visit SellYourself4Success.com
To inquire about workshops, corporate training, speaking engagements, or other inquiries, reach out to Alla at alla@sellyourself4success.com
About Alla Bardov
Alla Bardov is the founder of Sell Yourself For Success. As an international speaker, sales acceleration trainer, and direct sales expert, Bardov's mission is to inspire individuals and organizations to reach new heights of success.
For updates, follow Alla Bardov on Twitter @ABardov and Sell Yourself For Success on Facebook @SellYourself4Success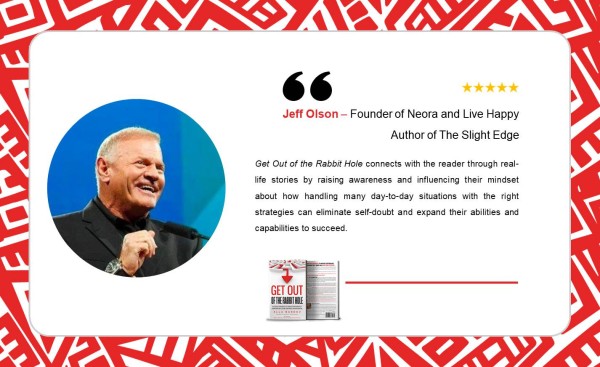 Media Contact
Company Name: Sell Yourself for Success
Contact Person: Alla Bardov
Email: Send Email
City: Dallas
State: Texas
Country: United States
Website: sellyourself4success.com