Top Realtor Andy Yau Presents an Exceptional Property Listing in Rochester, NH
Rochester, NH – Jun 7, 2023 – Andy Yau, a distinguished Realtor ranked among the top 25 in New Hampshire by FastExpert, proudly announces the listing of an extraordinary property in Rochester, NH. Located at 287 Milton Road, this remarkable estate comprises two buildings on a spacious 1.4-acre lot, boasting excellent potential for subdivision. The property consists of a meticulously constructed 1700 square-foot former restaurant, completed in 2006, as well as a charming 1300 square-foot cape built in 1970.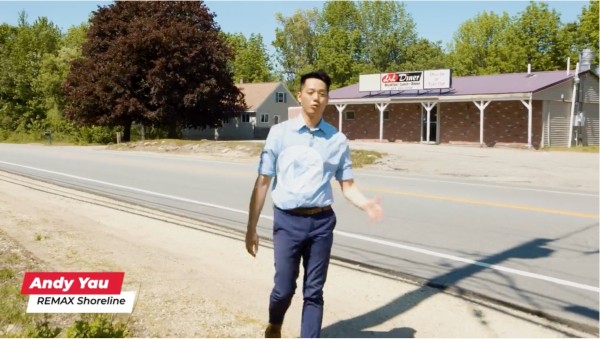 During a recent interview, Andy Yau shared his insights on the current real estate market and the unique opportunities this property presents. When asked about the state of multifamily homes in New Hampshire, Yau responded, "As of today, there are only 120 multi-family homes actively listed across the state. That's nearly 30% lower than last year. The market is incredibly competitive, making it challenging for investors to find suitable properties."
Yau continued, "What makes this property stand out is its versatility. With a potential cap rate of 8.45% and the option for a triple net setup, commercial investors will appreciate the potential returns. But it's not just limited to investors. This property offers various possibilities. You could convert the single-family cape into multiple office units or live in the cape while running your business out of the commercial building." Nestled close to the scenic Salmon Falls River, this property also provides an opportunity for outdoor enthusiasts. The proximity to the river offers the perfect setting for fishing bass and perch. It's an added bonus for those seeking a well-rounded lifestyle.
With tremendous potential for equity growth, profitable subdivision, desirable potential cap rate and a conducive environment for running a business, this property is an excellent investment opportunity. For more information about this unique property, please contact Andy Yau at 603-969-6216. Additional details and photographs can be found on the property's dedicated website at www.287milton.com.
Media Contact
Company Name: RE/MAX Shoreline
Contact Person: Andy Yau
Email: Send Email
Country: United States
Website: www.andycyau.com