"30 Years, 80 Coaches" by Bart Martin, Explores the Psychology of Fighting, Self-improvement, and Meditation
Bart Martin's "30 Years, 80 Coaches" is a book about fighting, learning, and studying people.
It delves deep into the world of fighters, hooligans, sensei, and the psychology of fighting, unveiling the transformative power of martial arts and meditation.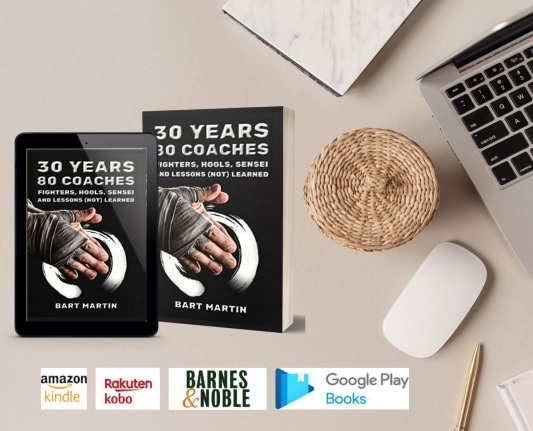 It's about sports psychology and personal growth through sports, based on Martin's training in striking and grappling disciplines for 30 years. In a world where combat sports are usually associated with aggression and violence, Martin offers a fresh perspective. He explores the intricacies of martial arts, uncovering invaluable life lessons that extend far beyond physical prowess. He doesn't have all the answers but is your trusted guide, sharing wisdom from countless fights and intensive training.
Some say you can learn more about life from martial arts than from journalistic reports. Martin poses thought-provoking questions:
Why fight, and what can I get from it? How much effort is it worth?

Can I become better and fulfilled through fighting?

How do I learn combat efficiently? Which martial arts are still martial?

How can my insecurities and ego be related to my need to fight?

Why are there so many weird guys in the gyms? Where are the true sensei?

What can meditation techniques have to do with all this?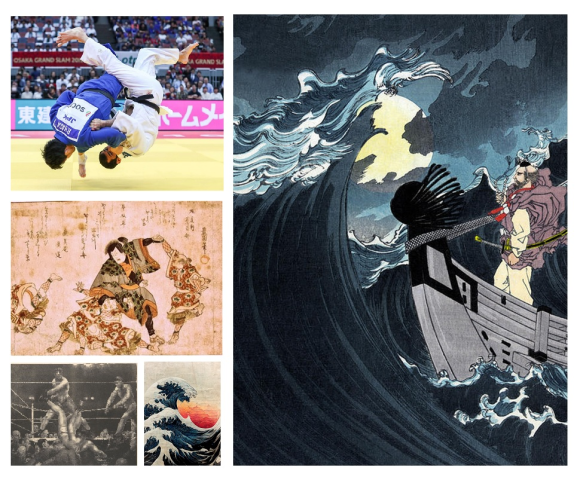 "30 Years, 80 Coaches" by Bart Martin explores the psychological and social aspects of fighting,personal growth, and meditation. It's about both mind and body, self-improvement through martial arts, and the transformative effects of meditation.
"30 Years, 80 Coaches" is not just for combat enthusiasts. It's an encouragement to explore the depths of one's potential. It is a call to individuals seeking something more profound, a call to those who recognize that the true essence of martial arts lies in self-improvement and self-awareness, not in sheer brute force.
As you delve into this engaging book, you will gain insights not only in terms of fighting. Martin's observations empower to navigate life's challenges with greater mindfulness, resilience, and willpower.
The book serves as a powerful tool for introspection and self-reflection. The inspirational encounters and stories remind us that the pursuit of mastery is about setbacks, challenges, and moments of self-doubt.
"30 Years, 80 Coaches" is not just a book—it's a catalyst for change. Whether you're an aspiring martial artist, a self-improvement enthusiast, or someone seeking a transformative journey, this book will captivate you, offering a valuable roadmap to navigate the complex landscape of fighting and personal growth.
About the Author – Bart Martin:
Bart Martin, the author of "30 Years, 80 Coaches," is a seasoned martial artist with a passion for linguistics, meditation, psychology, and understanding the intricacies of human behavior.
Media Contact
Company Name: Martin & Co.
Contact Person: Bart Martin
Email: Send Email
Country: Poland
Website: www.amazon.com/dp/B0C1HB852S