Canadian Life Coach Launches Kickstarter Campaign for Revolutionary Mindfulness Card Deck
Now Seeking Community Support via Kickstarter, 'The Nature of Grief' Card Deck by Allison Pilling Unveils a World of Emotional Resilience for Children!
Brace yourself for an extraordinary innovation in children's mindfulness! 'The Nature of Grief' is a captivating and transformative card deck that opens the doors to emotional well-being. Packed with expressive illustrations meticulously crafted as a discovery tool for coping strategies, this remarkable creation invites children to embark on a powerful journey of self-discovery.
To make this remarkable card deck a reality for children everywhere, Canadian life coach and best-selling author, Allison Pilling, has launched a groundbreaking crowdfunding campaign on Kickstarter. With support from local artist & illustrator, Ruby Curtis-Cowen, the stage has been set for a truly awe-inspiring endeavor, and the entire community is invited to be part of this movement.
'The Nature of Grief' card deck defies conventions, serving as a conduit for children to connect with their deepest thoughts and emotions, ones they often struggle to put into words. Allison's passion for empowering young minds shines through as she shares, "This deck is an invaluable tool, supporting parents, caregivers, teaching and therapists in providing unwavering support to children on their unique grief journey." It empowers children aged 4 and above to explore mindfulness and discover effective coping strategies.
Now is the time to rally behind this groundbreaking initiative. By lending your generous support and backing this project on Kickstarter
[www.kickstarter.com/projects/1378750132/the-nature-of-grief], you become an integral part of a moment that promises to transform countless lives. Together, let's unlock the door to emotional well-being for children & families across the globe.
Remember, every contribution, regardless of its size, plays a crucial role in bringing this transformational card deck to fruition and ensuring its widespread availability. The Kickstarter campaign goal is to raise $5,000 by June 13, 2023, and Allison is offering a wide range of rewards for the backers including the physical and digital copies of this deck.
About Allison Pilling
Allison Pilling is an inspiring Canadian life coach and best-selling author, recognized for her expertise in grief support. With a deep-rooted passion for empowering children & families, she has created 'The Nature of Grief' card deck as a transformative tool to guide young minds through complexities of grief and mindfulness. Allison became a widow at 36 years old with two young children. She has intimate experience with exploring grief support options as she attempted to find the right fit for her kids' emotional distress after losing their father. This eventually led her to create this amazing deck of cards for children experiencing grief.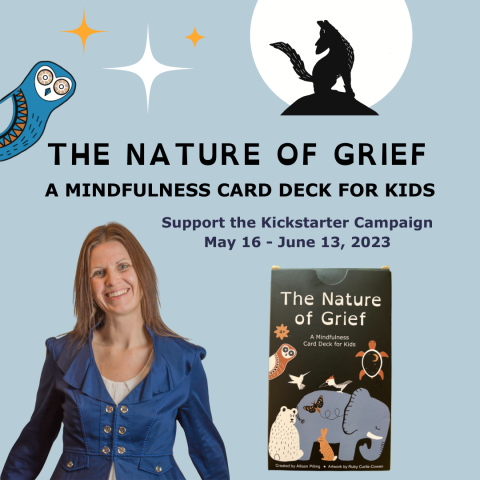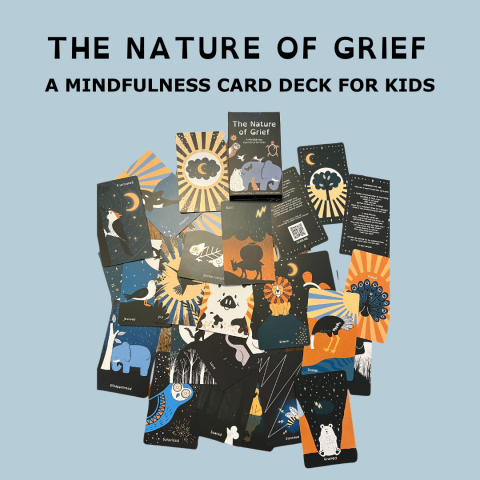 Media Contact
Company Name: Allison Pilling – Health & Life Coach
Contact Person: Allison Pilling – Life Coach, Author & doTERRA Wellness Advocate
Email: Send Email
City: Belleville
State: Ontario
Country: Canada
Website: https://linktr.ee/allisoncoaches