Jamaican artist Rosh Reign proves that women can lead in the music industry with her latest reign on the scene.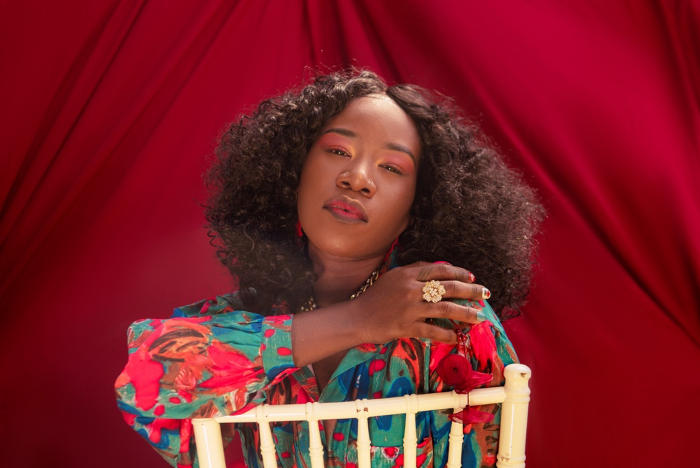 Women are making their mark in every industry, and the music world is no exception. Rosh Reign, a Jamaican artist, has been making waves with her latest EP release, "Reign," a collaboration with DJ Densen and MLND. The album surpassed all expectations and has been receiving critical acclaim for its unique sound and lyrical content.
Rosh Reign, also known as Roshaun Dennis, is a self-proclaimed "empowering and innovative" singer and songwriter who is passionate about empowering women. Her latest creation is just a demonstration of her dedication to her craft and her ideals. The artist has envisioned a firm musical empire, and with the release of her EP Reign, she is now one step closer to realizing that dream.
The "Reign" EP comprises five tracks, each of which showcases Rosh Reign's versatility and talent. The album's first track, "Right Time," is a soulful jazz infused – track that showcases the artist's eclectic vocals. In contrast, the second track, "Lockdown With Me," is more laid-back, with a chilled-out reggae melody that allows the listener to appreciate the song's subtle intricacies and Rosh Reign vocal clarity. Other tracks, like "Run Come," boast a classic reggae beat, which perfectly complements Rosh Reign's passionate and emotive lyrics.
Speaking about her new EP, Rosh Reign said, "I am proud of the work DJ Densen, and MLND and I put into this project. I want young girls everywhere to know that women can lead in the music industry. This album is my contribution to the narrative that women can be vibrant, fierce, and respected in this field."
The future looks bright for Rosh Reign, who is becoming a rising star in the music industry, and a beacon of hope and inspiration for women worldwide.
"Reign" is now available on all streaming platforms.
Media Contact
Company Name: Destine Media
Contact Person: Ronnie Tomlinson
Email: Send Email
Phone: 3474978874
Country: United States
Website: www.destinemediapr.com