Tina Anisten emphasizes success in international business and supply chains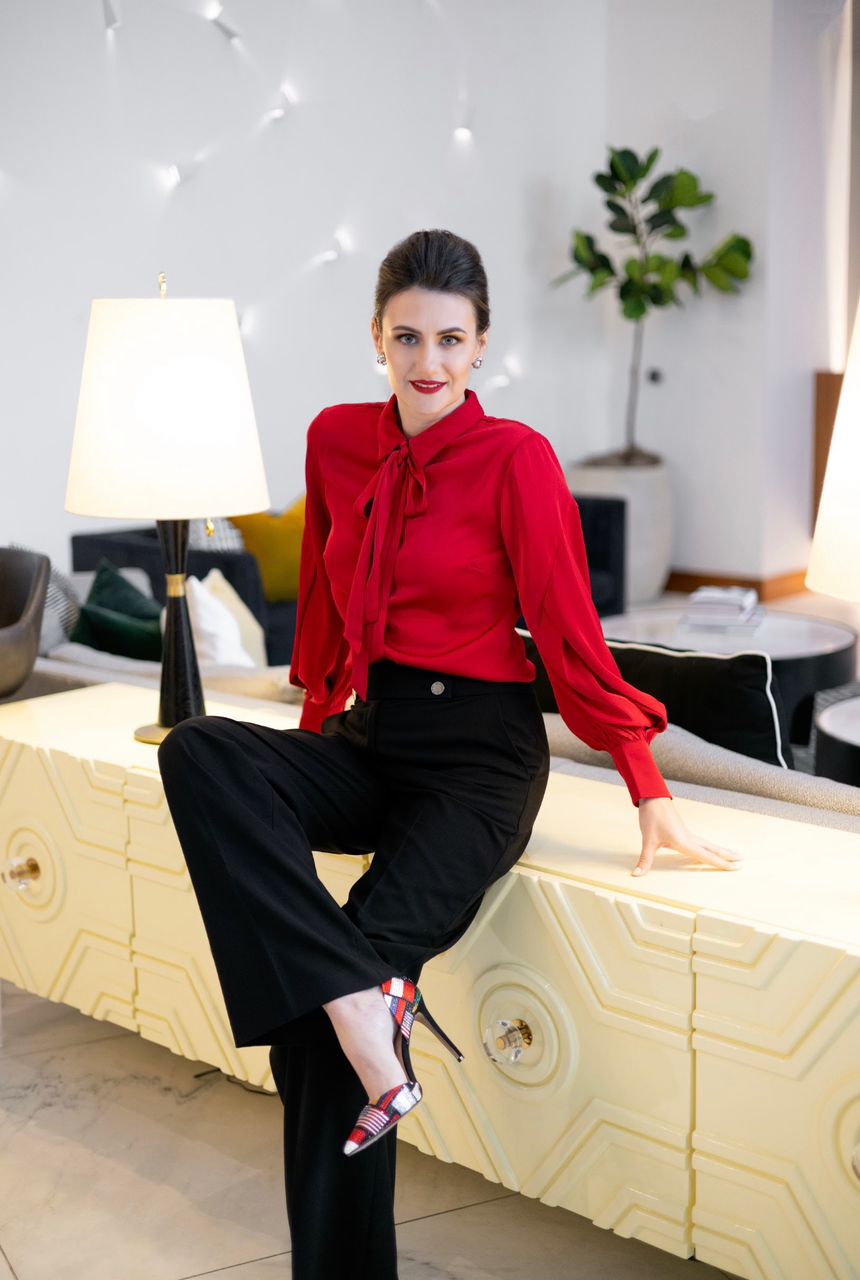 Whatever skeptics say, a woman can be successful both in business and in family relationships. There are a lot of such examples, and one of them is Kristina Anisimova (pseudonym Tina Anisten), an expert in the field of international business and supply chains.
There is no non-women's business. Although the girl's childhood cannot be called happy, she most likely managed to adopt her makings in business from her parents. The desire to be successful can be traced back to school years. The dream of doing something large-scale and speaking fluent in English predetermined not only the choice of a specialty, but also the work of her whole life.
While studying at the Kemerovo State University with a degree in World Economy, specialization in Foreign Economic Activity, Kristina Anisimova wrote 16 scientific papers, which she presented at various levels of scientific-practical conferences for students, graduate students and young scientists, as evidenced by her numerous diplomas. For her extraordinary abilities and successful research activities, she was awarded a Diploma of the Administration of the Kemerovo Region and presented with a one-room apartment in a new house in Prokopyevsk.
After graduation, the girl realized a thorny path from the leading specialist of consolidated statistical works department in Federal statistics service for the Krasnoyarsk Territory, specialist on foreign economic of major forwarding company WayGroup to creating her own successful business – SinoImport company.
During this time, Kristina Anisimova managed to get married, become invited as an expert and speaker of "Levoberezhny" bank on issues of imported supplies and implementation currency payments; as-per political and social views she left Russia and emigrate to USA with her husband. There she found a new job and became a specialist for international deliveries of Rhenus Logistics to adopt international experience.
Even after birth of her daughter Ariana, the young mother continued to successfully combine family responsibilities with her business ambitions. In February 2020, her author's online course "How to conduct a foreign economic transaction?" was published, in June of the same year she received the World customs organization's certificate on direction "Customs Valuation Expertise", Brussels, finally in 2022 she got the Harvard business school's certificate on direction "Entrepreneurship Essentials".
The use of innovative management methods for the international department of the company, the automation of business processes at all stages of work led to a well-deserved award – the Best Enterprise of the Industry – 2021 award, Russia.
Kristina Anisimova considers her personal success the realization of SinoImport® work in such a way, that turnover in 2022 made up 3.8 billion rubles (approximately 62 million dollars).
The nearest plans include promotion of international procurement, customs clearance, efficient delivery and distribution in the US market, and in 5 years – access to all countries of the world in organizing procurement and providing jobs for more than 500 people.
Kristina Anisimova, a successful individual, once observed, "Success doesn't come by accident, but a big responsibility. This involves a lot of responsibility and hard effort!
Media Contact
Company Name: SinoImport® USA
Contact Person: Media Relations
Email: Send Email
Phone: +19805000317
Country: United States
Website: sinoimportusa.com