New Start Up In Australia Abode Prints Launches Free Shipping To Australia Market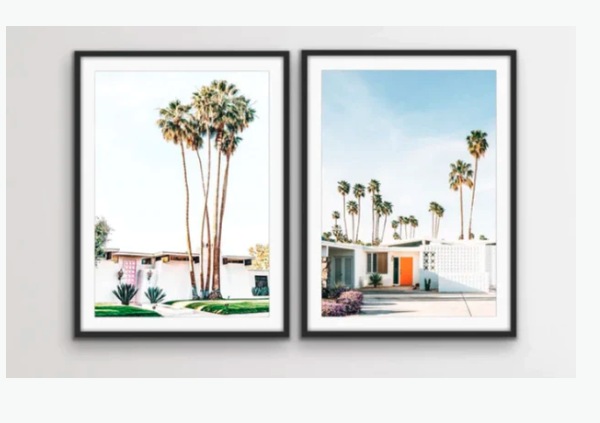 Abode Prints is an online wall art store that offers free shipping to Australia. The company's unique online wall art store has a wide variety of prints that are perfect for any home or office. Abode Prints offers a 100% money back guarantee if you are not satisfied with your purchase
Acknowledgement of Country
Abode Prints acknowledges the Traditional Owners of Country throughout Australia. We respect and honour Aboriginal and Torres Strait Islander Elders past, present and future. We acknowledge the stories, traditions and living cultures of Aboriginal and Torres Strait Islander peoples on this land and commit to building a brighter future together.
Online Wall Art Store Abode Prints Offers Free Shipping To Australia
Introduction to Abode Prints
If you're looking for the perfect addition to your home décor, consider wall art from Abode Prints. Our online store offers a wide selection of prints at great prices, and we currently have a special offer of free shipping to Australia.Wall art is a beautiful way to display your favourite photos or artwork. They make a great focal point in any room, and they're also very versatile – you can hang them on the wall, set them on a shelf, or even prop them up on an easel.
Abode Prints is an Australian owned and operated business. We love our country and the unique landscapes that surround us from the bush to the beach. We have handpicked wall art that reflects, highlights and celebrates the beauty of our land.
Abode prints celebrates indigenous artists and their work as an expression of connection to the land.At Abode Prints, we use high-quality materials and state-of-the-art printing technology to create our wall art prints. We also offer a variety of framing options so you can customise the look of your print. With our free shipping offer, there's no reason not to try us out!
The company's unique online wall art store
Abode Prints is an online wall art store that offers free shipping to Australia. The company's unique online wall art store has a wide variety of prints that are perfect for any home or office. Abode Prints offers a 100% money back guarantee if you are not satisfied with your purchase.
Why Abode Prints is offering free shipping to Australia
Wall art prints are a popular home decor item, and Abode Prints is one of the leading online stores for wall art. To show our appreciation for our Australian customers, we're offering free shipping on all orders to Australia!There are many reasons to choose Abode Prints for your wall art needs. We offer high-quality prints at an affordable price, and our free shipping offer makes it even more affordable. Plus, we have a wide selection of designs to choose from, so you're sure to find the perfect print for your home.So why wait? Order your wall art prints today and enjoy free shipping to Australia!
How to take advantage of the free shipping offer
If you're looking for a great deal on wall art, you'll want to check out Abode Prints' latest offer – free shipping to Australia! That's right, all you need to do is enter the code 'FREESHIPAU' at checkout and your order will be shipped free of charge.With this code, you can take advantage of Abode Prints' already low prices and get your wall art prints delivered right to your door without paying a cent in shipping fees. So whether you're looking for wall art prints for your home or office, or a gift for a loved one, be sure to take advantage of this great offer while it lasts!
Conclusion
Abode Prints is the perfect online store for anyone who is looking to buy wall art. Not only do they have an extensive selection of quality prints that are sure to make your walls come alive, but with their free shipping offer to Australian customers, finding the perfect print has never been easier or more affordable. So if you're looking for a unique and stylish way to decorate your space without breaking the bank, Abode Prints could be just what you need!
Media Contact
Company Name: Abode prints
Email: Send Email
Country: Australia
Website: www.abodeprints.com.au