The Penguin Herald launches as the world's most positive newspaper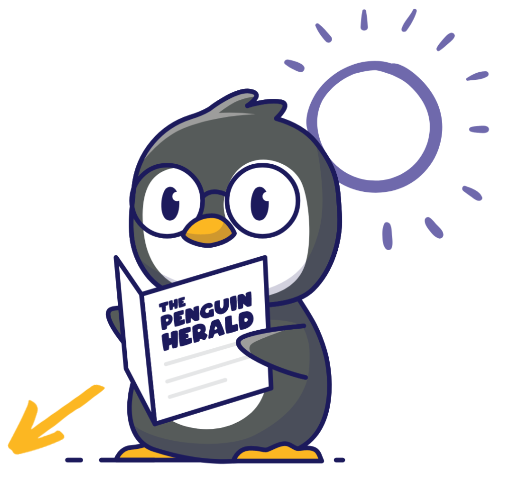 Today marks the official launch of The Penguin Herald, the world's most positive newspaper. At TPH, we believe that the media plays a crucial role in shaping our perception of the world, and we want to do our part in spreading positivity and joy.
Our team of dedicated journalists and illustrators have scoured the globe to bring you the most heartwarming, feel-good stories from every corner of the earth. From everyday acts of kindness to heartwarming animal stories, The Penguin Herald is a celebration of all that is good in the world.
But we don't just stop at the words on the page. Each and every story is accompanied by beautiful, custom illustrations that bring these tales to life. The result is a newspaper that is not only uplifting to read, but a pleasure to look at as well.
We know that the news can often be overwhelming and negative, which is why we've made it our mission to bring a little bit of sunshine into your day. The Penguin Herald is the perfect escape from the negativity that seems to dominate so much of the media landscape.
So why wait?
The platform is live and ready for you to start your journey towards a brighter, happier tomorrow. The waitlist is now available, and we are even offering a free sample page for everyone to enjoy. We can't wait for you to join us on this journey towards a more positive future.
At The Penguin Herald, we believe that the world is a beautiful place, full of kindness, compassion, and hope. It's time to start spreading that message far and wide, and we hope that you'll join us in doing so. So, don't wait any longer, head to our website now and claim your free sample page of The Penguin Herald, the world's most positive newspaper.
Media Contact
Company Name: The Penguin Herald
Contact Person: Dyson Smith
Email: Send Email
Country: United Arab Emirates
Website: https://www.thepenguinherald.com/