Leading ICT Company Provides Platform for CCaas Security Success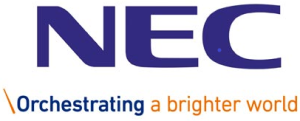 NEC Sales Director, Andrew Cooper, states that: "One application is simpler for workers to become familiar with and creates a consistent, secure environment for file management and collaboration."
A leading Information and Communications Technology (ICT) company have been praised for innovative thinking by solving the puzzle of how hybrid contact centres can increase their online security.
NEC, who created UNIVERGE BLUE ENGAGE to expand their business communications range, state that as a contact centre as-a-service (CCaaS) solution, it increases security levels because it can replace three or four applications, removing transitional points of weakness from hybrid ways of working.
This will come as fantastic news to thousands of businesses who operate through a dispersed workforce but are looking to boost their security and fraud protection by bringing together ad hoc services into an easy to maintain integrated solution.
It's been widely reported that cyber attacks are on the rise, with many attackers targeting weaknesses within the communication processes that were quickly put into place during the pandemic.
Bridewell Consulting, as cybersecurity services firm, found that 70% of the UK's critical infrastructure firms have also seen an increase in cyber attacks since the start of the Russian invasion of Ukraine. In addition, Techradar reported that global weekly attacks on organisations increased by 50% year-on-year in 2021.
Identifying the need for important company information to be protected from these ever-advanced cyber attacks, NEC's UNIVERGE BLUE ENGAGE requires fewer passwords and has two-factor authentication enabled as standard.
With 4 in 5 contact centres keeping full or partial remote working roles, the need for a secure CCaaS has never been greater. As a trusted business communications provider, NEC have enabled organisations to move on from risky, temporary systems, to a secure, dedicated platform. NEC UNIVERGE BLUE ENGAGE has given businesses a secure environment in which they can work, share and collaborate with confidence.
Find out how you can boost your own online security by visiting the NEC website at www.univergeblue.com
Media Contact
Company Name: NEC Enterprise Solutions
Contact Person: Jim Eagers
Email: Send Email
Phone: 0115 969 5700
Address:Innovation House, Mere Way Ruddington Fields Business Park
City: Ruddington
State: Nottingham, NG11 6JS
Country: United Kingdom
Website: www.nec-enterprise.com/