New Website MoneyCheck.com Offers Modern Financial News for Tech-Savvy Consumers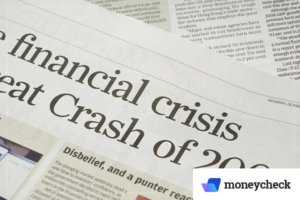 This month's launch of the online publication MoneyCheck gives UK consumers a new way to gather the latest Fintech news designed to give their lives more financial freedom.
MoneyCheck will feature clear, unbiased facts; unique financial reporting; and in-depth financial guides created for a new generation of consumer. The website will cover the personal finance and investment world, including new companies, websites, apps, and technologies. The publication's goal is to reach a tech-savvy audience who is aiming for financial independence. More information is available at https://moneycheck.com.
"Some financial websites within the UK suffer from a lack of quality, with too many of them relying on click-bait and low-quality information designed to funnel traffic to advertisers and affiliate partners," said Oliver Dale, MoneyCheck's founder and a technology entrepreneur with more than 15 years of experience. "MoneyCheck is different, with its strong dedication to quality reporting and factual articles."
In addition to being the founder of Kooc Media Ltd., Dale also founded the popular Fintech and blockchain news site Blockonomi.
On its way toward becoming the trusted source of financial information for consumers throughout the UK, MoneyCheck has created a strong editorial policy that helps ensure it publishes only the highest quality content from true experts. Journalists are required to fact-check each of their articles before publication and provide sources for all quotes and statistics. Each article is checked by an editor with expertise in that area before publication and the guides are regularly checked and updated where necessary to ensure the information is always accurate.
"We are committed to providing fair and unbiased reporting," Dale said.
MoneyCheck's editorial and writing team is located around the world, giving the publication the ability to cover financial news in different time zones as they occur and providing the latest information on financial markets and Fintech news.
"Personal finance is a topic that affects everyone, everywhere," Dale said. "MoneyCheck wants to simplify the world of modern finance without dumbing down the conversation."
About MoneyCheck
MoneyCheck is a fast-growing online publication launched in 2018 with the aim of covering personal finance and investment news for the UK. With a goal to simplify and explain in clear language what can be a confusing jumble of terms and concepts, MoneyCheck hopes to provide clear, unbiased facts so people can make up their own mind about important financial decisions.
MoneyCheck was founded by technology entrepreneur Oliver Dale in 2018. Kooc Media Ltd., the parent company that Dale created in 2006, is also behind such online brands as Blockonomi, Glow Presets, and AlienWP.
For more information, visit http://moneycheck.com.
Location Info:
Kooc Media Ltd
International House, 61 W Mosley St, Manchester, M2 3HZ
(754) 062-6762
Media Contact
Company Name: Kooc Media Ltd
Contact Person: Oliver Dale
Email: Send Email
Phone: (754) 062-6762
Country: United Kingdom
Website: https://moneycheck.com