S.T. Fernandez Announces the Release of her Enthralling Historical Romance, "The Legend of Gasparilla"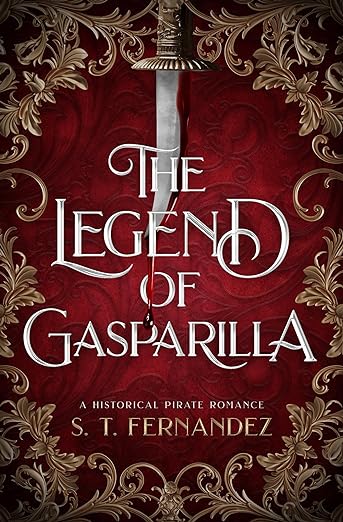 "Action-packed, and replete with twists, this novel is a delicious blend of 'Pirates of the Caribbean' and 'Bridgerton'. A must-read!" – Megan Todaro
Early Reviews Praise "The Legend of Gasparilla" by S. T. Fernandez
Ventura, CA, USA – October 30, 2023 – S.T. Fernandez, the emerging voice in the historical, fantasy, and paranormal genres, is elated to announce the release of her much-anticipated debut novel, "The Legend of Gasparilla." Set against the backdrop of the vibrant Gasparilla parade and Fernandez's own Spanish and Puerto Rican heritage, this enthralling tale promises to be an unforgettable voyage into the realm of pirates, love, and destiny. Raised with a deep-rooted passion for literature and history, Fernandez has always had an insatiable appetite for romantic narratives. Today, her enduring love for romance, coupled with an academic grounding at Saint Leo University in Tampa, Florida, culminates in creating this captivating narrative.
Recalling her journey, Fernandez remarked, "The legend behind this story grabbed my heartstrings during my time at Saint Leo University. Every word in this book is a tribute to my Spanish roots, Puerto Rican heritage, and the innumerable hours I've lost in the enchanting world of literature – either in the sun-soaked patios of California or amidst the playful antics of my beloved wiener puppies."
"The Legend of Gasparilla" promises an exhilarating journey of a pirate battling his destiny, and a love so profound that it can redeem even the most tarnished soul. From the thrilling escapades of José, torn between heroism and villainy, to the tenacious determination of Joséfa, determined to save the man she loves, Fernandez weaves a tale that will leave readers spellbound.
Early reviews have already poured in, praising Fernandez's masterful storytelling:
"Action-packed, and replete with twists, this novel is a delicious blend of 'Pirates of the Caribbean' and 'Bridgerton'. A must-read!" – Megan Todaro
"An exciting adventure that made me laugh, blush, and even shed a tear. A tale of love and devotion like no other." – Nellie
"A story that is as gorgeous as its paperback edition. One for the bookshelf and the heart!" – Ginger Reads
"The Legend of Gasparilla" releases on Amazon on November 7, 2023, and will be available in eBook, paperback, and hardback formats.
Don't miss out on this entrancing tale of love, pirates, and redemption. Pre-order your copy today!
ABOUT THE AUTHOR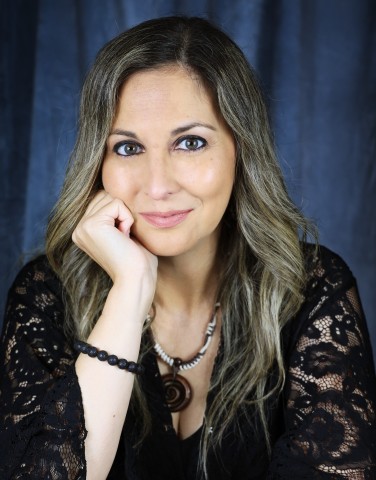 S. T. Fernandez, known as Stephanie, is originally from Orlando, Florida, and was born to parents from La Isla del Encanto, Puerto Rico. She now resides in the beautiful small beach town of Ventura, California with her husband and their two wiener puppies. Stephanie is an avid reader of all levels of spicy, steamy romance—mostly in fantasy, historical, or paranormal genres. Just as much as she enjoys disappearing into a good book, creating a story that readers can disappear into brings her immense joy. She is currently working on her second book in the fantasy romance genre, full of wonderfully diverse characters and themes. S.T. Fernandez's fantasy romance intertwines Puerto Rico's Taino indigenous culture's beautiful themes and language into a fantasy world. She is thrilled and excited to present it to readers when completed.
Instagram: @stfernandezwrites
TikTok: @stfernandezwrites
Twitter: @stfernandez
Facebook: Click Here to Join S.T. Fernandez's Official Fan Group
Media Contact
Company Name: AAPH
Contact Person: S. T. Fernandez
Email: Send Email
Country: United States
Website: www.stfernandez.com