Doomsday Prophets Right, Research Says the End Is In Sight
Science Paints Grim Future for Humanity, But an Answer Might Exist
LOS ANGELES, CA – October 30, 2023 – Here's a recent headline that might give folks cause for pause: "Scientists Reveal the Date Earth Will Face a Mass Extinction That Will Wipe Out All Humans."
Computer simulations conducted at the University of Bristol predict that humankind's days are numbered … and that number is "just" 250 million years. While the revelation may not cause widespread panic in 2023, it's important to note that the data says there is absolutely nothing that can be done about it.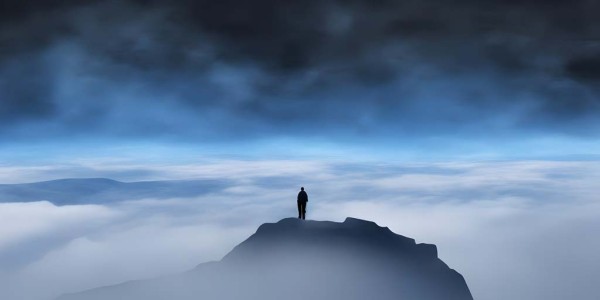 Even if humans were to stop burning all fossil fuels tomorrow, temperatures on earth will be nearly 160 degrees Fahrenheit, according to the study. All the continents will be merged together into one unbearable hell. No mammals will survive … and humans are mammals.
As for God and heaven and eternal bliss, Dr. Pieter Noomen, a psychotherapist who also completed doctoral studies in theology and pastoral psychology, wrote about eternity on his website (www.wordsforall.org) and said that his source was "The Real Reality," which others might refer to as God, Allah, Deity, the Supreme Being, etc.
"Just having life makes us all a part of the universe and of eternity," Dr. Noomen wrote. "Within each person's spirit is the connection with eternity … being eternal defuses illusions of finality or meaninglessness."
Those statements might bring comfort to many, but now that it seems reasonably certain that humankind will become extinct, what fate lies ahead for all those eternal souls? Sadly, Dr. Noomen passed away in 2019, so all that's left are his writings on the website, which remain free for any and everyone who wishes to access them.
If he could address the issue of extinction, Dr. Noomen might have used these words, which also come from his writings on the website:
"The answer here refers to the dynamics that keep all that exists going and that brought life into being in the first place. They determine in a most personal way what the person who reads this is all about, not just for his or her time on earth but for all eternity. Simply said: all life, all that exists, consists of energy. And that energy, power or, if one prefers, those pulsations and vibrations, are of only one quality. They make love happen. This sounds ridiculous to people on earth, of course. Earth is not a showcase of happy embracing. On the contrary. But the true world of all other dimensions, universes and densities portrays it. These lessons offer the keys for accessing them."
Born in the Netherlands, Dr. Noomen became a senior minister at Protestant churches and later helped as a staff member of a Los Angeles metropolitan church, where he was involved in helping with mental health issues like suicide prevention and hospice.
An example from Dr. Noomen's website (www.wordsforall.org):
"Strip away all the differences between humans and what we'll find they have in common is that they all are in life, that they exist. Just having life makes us all a part of the universe and of eternity. It's pure idiocy to not treat the life in us and of others around us as sacred; both in our mind and in how we behave."
Media Contact
Company Name: Ascot Media Group, Inc.
Contact Person: Gloria Gonzalez
Email: Send Email
Phone: 281.333.3507
Address:Post Office Box 2394
City: Friendswood
State: TX 77549
Country: United States
Website: http://www.ascotmedia.com/