Process Mining Market Size, Share with Focus on Emerging Technologies, Top Countries Data, Top Key Players Update, and Forecast 2028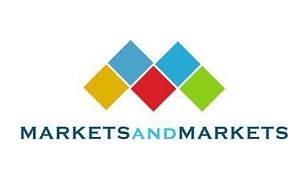 IBM (US), ABBYY (US), Celonis (US), UiPath (US), Software AG (Germany), SAP Signavio (Germany), Pegasystems (US), QPR Software (Finland), Microsoft (US), and Appian (US).
Process Mining Market by Offering (Software (Process Discovery Tools, Conformance Checking Tools), Services), Mining Algorithm (Deep Learning, Sequence Analysis), Data Source (ERP Systems, CRM Systems), Vertical and Region – Global Forecast to 2028
The global process mining market is projected to register a CAGR of 45.6% during the forecast period, reaching USD 12.1 billion by 2028 from an estimated USD 1.8 billion in 2023. Major factors propelling the growth of process mining include the increasing complexity of business processes, the rising adoption of digital transformation, which facilitate easier access to process mining tools and products, and the growing need for process visibility and control, reflecting a fundamental shift in how organizations approach operational efficiency and business optimization.
Download PDF Brochure: https://www.marketsandmarkets.com/pdfdownloadNew.asp?id=176608355
By offering, continuous monitoring & analytics tools software segment to register the largest market share during the forecast period
Continuous monitoring tools offer real-time insights into business processes, allowing organizations to make immediate and informed decisions. These tools are driven by the need for enhanced operational efficiency and data-driven decision-making. Key trends include integration with robotic process automation (RPA) and organizations demanding transparency and interpretability in AI-driven insights, ensuring that decision-makers can understand and trust the recommendations provided by process mining tools.
By mining algorithms, deep learning algorithms segment is poised for the fastest growth rate during the forecast period
Deep learning algorithms is a rapidly evolving segment within the process mining market, addressing the need for handling complex and large data. It's driven by the need to handle large volumes of data from diverse sources, including unstructured data such as event logs. Moreover, trends like improved accuracy and prediction and integration with advanced technologies, are reshaping the process mining landscape. Deep learning algorithm's ability to model complex structures makes it well-suited for uncovering hidden insights and nuances in processes.
Request Sample Pages: https://www.marketsandmarkets.com/requestsampleNew.asp?id=176608355
Unique Features in the Process Mining Market
Based on event logs, process mining technologies automatically identify and illustrate business processes, giving users an unbiased picture of how processes are actually carried out.
By producing process flowcharts or other visual depictions of processes, process mining tools facilitate the understanding of intricate workflows and the detection of inefficiencies or bottlenecks.
Process mining uses event logs from IT systems to help organisations understand how processes are carried out by analysing actual operational data.
To find variations and non-compliance with specified protocols, process mining technologies compare uncovered process models with predefined process models.
To find areas for improvement, organisations might examine process performance measures including cycle time, lead time, and resource utilisation.
Process mining can assist organisations in taking corrective action by identifying the underlying causes of inefficiencies or problems with processes.
Process optimisation efforts can be aided by an organization's ability to recognise process variants and examine the causes of deviations.
Major Highlights of the Process Mining Market
The market for process mining has been growing quickly as more businesses realise how important it is to obtain insights into their internal operations.
Automation and process improvement may now be approached holistically thanks to the growing integration of process mining tools with business process management (BPM) and robotic process automation (RPA) solutions.
Artificial intelligence (AI) and machine learning algorithms are integrated into advanced process mining solutions to offer predicted insights and suggestions for process optimisation.
Organisations can identify and resolve process problems as they arise with the help of certain process mining technologies that provide real-time process monitoring capabilities.
Process mining gives businesses complete access into their operations, enabling them to spot inefficiencies, bottlenecks, and opportunities for development.
By offering proof of process execution and adherence to defined protocols, process mining technologies help to ensure regulatory compliance.
Process mining is a tool used by organisations to measure their operations against those of the industry and assist define areas for process improvement.
Inquire Before Buying: https://www.marketsandmarkets.com/Enquiry_Before_BuyingNew.asp?id=176608355
Top Key Companies in the Process Mining Market
Some leading players in the process mining market include IBM (US), ABBYY (US), Celonis (US), UiPath (US), Software AG (Germany), SAP Signavio (Germany), Pegasystems (US), Kofax (US), QPR Software (Finland), Microsoft (US), Mehrwerk (Germany), Soroco (US), iGrafx (US), Nintex (US), Appian (US), and Automation Anywhere (US). These players have adopted various organic and inorganic growth strategies, such as new product launches, partnerships and collaborations, and mergers and acquisitions, to expand their presence in the process mining market.
IBM
IBM is a major player in software development, providing operating systems, middleware, database management systems, and analytics software. IBM in process mining market leverages its core competencies in advanced analytics and artificial intelligence, IBM focuses on delivering cutting-edge solutions that empower organizations to optimize their business processes. The company employs a multifaceted approach, combining innovative software development, strategic partnerships, and continuous research to stay at the forefront of the process mining landscape. By seamlessly integrating data-driven insights into business operations, IBM enables clients to enhance efficiency, reduce costs, and drive informed decision-making. Through a commitment to technological excellence and collaboration, IBM remains to be one of the pivotal players in shaping the future of process mining solutions.
Celonis
Celonis is one of the leading process mining companies that uses innovative technology to provide businesses with deep insights into their processes. Celonis is known for its expertise in data-driven process optimization, and it uses sophisticated algorithms to analyze event logs and identify inefficiencies. Celonis's main goal is to help organizations improve their transparency, efficiency, and agility. Celonis is skilled at turning raw data into actionable insights, which allows businesses to streamline their operations and increase productivity. Celonis's core activities include developing and deploying advanced process mining solutions that help customers visualize, analyze, and optimize their processes. Celonis is committed to continuous innovation, and it plays a key role in shaping how businesses approach and improve their workflows in the rapidly changing process mining market.
UiPath
UiPath, a prominent automation platform provider, extends its influence in the process mining market through a robust set of strategies, competencies, and activities. UiPath process mining, an integral part of their offerings, facilitates the discovery, monitoring, and improvement of business processes by analyzing event logs from IT systems. Notably, UiPath strategically integrates its process mining with the automation platform, allowing seamless automation directly from the mining tool. Emphasizing user-friendly interfaces, even for novices in process mining, and competitive pricing, UiPath ensures accessibility for a diverse range of organizations. Core competencies include automated data discovery, process visualization, and insightful analysis, coupled with recommendations for process enhancement. Engaging in continuous product development, active sales and marketing efforts, and strategic partnerships, UiPath solidifies its position as one of the pivotal forces in the dynamic landscape of process mining.
Media Contact
Company Name: MarketsandMarkets™ Research Private Ltd.
Contact Person: Mr. Aashish Mehra
Email: Send Email
Phone: 18886006441
Address:630 Dundee Road Suite 430
City: Northbrook
State: IL 60062
Country: United States
Website: https://www.marketsandmarkets.com/Market-Reports/process-mining-market-176608355.html