Digital Forensics Market Size, Share with Focus on Emerging Technologies, Top Countries Data, Top Key Players Update, and Forecast 2028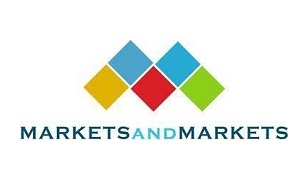 IBM (US), Cisco (US), Cellebrite (US), OpenText (Canada), Nuix (Australia), Exterro (US), MSAB (Sweden), Magnet Forensics (Canada), LogRhythm (US), KLDiscovery (US), Paraben (US), Cyfor (UK), Oxygen Forensics (US), Griffeye (Sweden), CCL Solutions Group Ltd (England), Global Digital Forensics Inc (US), Kroll Inc (US), and Bounga Informatics (Singapore).
Digital Forensics Market by Component (Software, Hardware, and Services), Type (Network Forensics, Mobile Device Forensics, Cloud Forensics), Deployment Mode (Cloud and On-Premise), Vertical and Region – Global Forecast to 2028
The global digital forensics market size is projected to grow from USD 9.9 billion in 2023 to USD 18.2 billion by 2028 at a Compound Annual Growth Rate (CAGR) of 12.9% during the forecast period. The growth of the digital forensics market is fueled by a confluence of factors driven by the escalating prevalence of cybercrimes and the ever-expanding digital landscape. The increasing incidence of cybercrimes, encompassing a broad spectrum of illicit activities, has made digital forensics an indispensable tool for law enforcement and security agencies. Its capacity to unravel criminal intent and establish connections between events, be it in cases of cyber fraud, sex crimes, or data theft, has made it the preferred choice for investigations. Moreover, the proliferation of IoT devices and the BYOD culture have added complexity to digital forensics, requiring professionals to adapt to diverse devices and legal intricacies.
Download PDF Brochure: https://www.marketsandmarkets.com/pdfdownloadNew.asp?id=230663168
Additionally, the monitoring of remote devices and the relentless demand for robust data security solutions have further elevated the role of digital forensics in investigating and mitigating emerging cyber threats. As organizations invest heavily in data security measures, digital forensics remains essential for dissecting security incidents, identifying vulnerabilities, and strengthening data protection strategies. Altogether, the convergence of these factors underscores the growing importance and adoption of digital forensics solutions in an increasingly interconnected and digitally reliant world.
Based on the type, cloud forensics is to grow at the highest CAGR during the forecasted period.
Cloud forensics within the digital forensics market is experiencing the fastest growth due to the profound shift in how data is stored and processed. As organizations increasingly migrate their operations to the cloud for scalability, cost-efficiency, and accessibility, the digital footprint left in the cloud has expanded exponentially. This transition has led to a surge in demand for specialized expertise in extracting, analyzing, and preserving digital evidence from cloud-based platforms. With an ever-expanding landscape of cloud providers, storage solutions, and complex network architectures, the need for tailored cloud forensics solutions has become paramount to address the unique challenges this evolving digital ecosystem poses, fueling its rapid growth.
By component, service accounts for the highest market size during the forecast period.
The services segment commands the largest market share in the digital forensics industry for several compelling reasons, such as organizations frequently requiring assistance with intricate and time-consuming digital forensics investigations often lack the in-house expertise to conduct them effectively. Consequently, these organizations turn to specialized service providers for support. Furthermore, the rapidly evolving nature of the digital forensics field, with the continuous emergence of new technologies and threats, poses a challenge for organizations to stay updated. On the other hand, service providers can allocate resources to remain abreast of the latest trends and technologies. Additionally, outsourcing digital forensics needs to service providers often proves more cost-effective than maintaining in-house teams, as providers can leverage their expertise and resources across multiple clients. These factors collectively underpin the dominance of the services segment in the digital forensics market.
Request Sample Pages: https://www.marketsandmarkets.com/requestsampleNew.asp?id=230663168
What is digital forensics?
According to MarketsandMarkets, Digital forensics is identifying, preserving, analyzing, and documenting digital evidence. It is a branch of forensic science that focuses on recovering, analyzing, and maintaining digital data from electronic devices like computers, smartphones, and servers. It involves systematically examining digital artifacts to uncover evidence related to cybercrimes, data breaches, and other digital incidents. Digital forensics experts use specialized techniques and tools to collect, preserve, and analyze electronic evidence, helping to support legal investigations and court proceedings. This evidence can be used by organizations in criminal, civil, or internal investigations. Digital forensics aims to extract data from digital devices in a way that preserves its integrity and admissibility in court. This can be a complex and challenging task, as digital evidence is often volatile and can be easily altered or destroyed. Digital forensics professionals use various tools and techniques to recover and analyze digital evidence. These tools include hardware devices, software applications, and specialized knowledge of digital devices and data storage formats.
Unique Features in the Digital Forensics Market
Computers, smartphones, IoT devices, and cloud services are just a few examples of the various digital devices from which electronic evidence can be gathered using tools and techniques specialised to digital forensics.
Critical evidence can be retrieved because digital forensics specialists have the skills and methods to recover data that has been erased, encrypted, or hidden in another way.
Forensically good preservation of digital evidence is necessary to guarantee its admissibility in court. In order to complete this process, the original data must be precisely duplicated without any information being changed.
Digital forensics' core component is upholding a secure chain of custody. To avoid contamination or tampering, it records how digital evidence is handled and stored.
Experts in live forensics examine a system's present configuration to find open network connections, active processes, and other transient data. This aids in locating current cyberattacks or threats.
Malware can be examined by professionals in digital forensics to learn about its origins, behaviour, and effects. Finding the origin of an attack or data breach may depend on this.
Building a timeline of events during a digital forensic investigation is a common practise that may be extremely helpful in reconstructing an action sequence and comprehending the circumstances around a cyber incident.
Major Highlights of the Digital Forensics Market
The need for digital forensics services has increased due to the frequency and sophistication of cyberattacks. To safeguard their systems and data, organisations must look into occurrences and take appropriate action.
Due to the increasing use of tablets and smartphones, mobile device forensics is becoming an essential component of digital investigations. Data extraction from mobile devices for legal and investigative purposes is part of this.
Cloud forensics is becoming more and more popular as more information and services move to the cloud. Digital investigations include looking into activity on cloud platforms like AWS, Azure, and Google Cloud.
One of the new challenges facing digital forensics is the widespread use of IoT devices. Massive amounts of data are produced by these devices, and their analysis calls for certain equipment and knowledge.
Anti-forensics measures are being used by cybercriminals more often to hide their footprints. Experts in digital forensics have developed countermeasures as a result.
The necessity for blockchain and cryptocurrency forensics to track transactions and identify people engaged in illicit activity has been fueled by the usage of cryptocurrencies in cybercrimes.
Inquire Before Buying: https://www.marketsandmarkets.com/Enquiry_Before_BuyingNew.asp?id=230663168
Competitive overview:
The digital forensics market is led by some of the globally established players, such as IBM (US), Cisco (US), Cellebrite (US), OpenText (Canada), Nuix (Australia), Exterro (US), MSAB (Sweden), Magnet Forensics (Canada), LogRhythm (US), and KLDiscovery (US). Partnerships, agreements, collaborations, acquisitions, and product developments are some of the various growth strategies by these players to increase their market presence.
Nuix (Australia) is a leading investigative analytics and intelligence software solutions player serving regions worldwide. Nuix Neo, a robust platform tackling complex data challenges, is at the core of its offerings. The company provides a comprehensive suite of solutions, including data privacy management with Nuix Neo Data Privacy, streamlined legal eDiscovery, Early Case Assessment, and a Fraud and Investigations solution linking digital evidence with human behavior. Additionally, Nuix offers tools like Nuix Workstation for data extraction, Nuix Investigate for visualizing communication patterns, and Nuix Discover, which combines processing, analytics, and machine learning. Catering to diverse sectors, including government, corporations, and professional service firms, Nuix aids in data collection, processing, and review for various purposes, from criminal investigations to data privacy and regulatory compliance. Formerly known as Nuix Pty Ltd., the company rebranded as Nuix Limited in September 2020, embodying its commitment to digital truth-finding.
OpenText (Canada) is a prominent information management software and services provider globally. It serves diverse clients, including corporations, small to medium-sized businesses, government entities, and consumers. The company's extensive product portfolio covers business network solutions, enterprise content management, digital process automation, digital experience platforms, AI, analytics, and robust security offerings. OpenText also offers consulting, hosting, training, and managed services to industries like automotive, healthcare, finance, and more. With a global presence across Asia Pacific, Europe, the Middle East, Africa, and the Americas, OpenText empowers organizations by leveraging data, enhancing customer experiences, securing digital processes, and forming strategic partnerships, cementing its role in the information management sector.
Apart from prominent vendors, some other key players, such as Paraben (US), Cyfor (UK), Oxygen Forensics (US), Griffeye (Sweden), CCL Solutions Group Ltd (England), Global Digital Forensics Inc (US), Kroll Inc (US), Digital Intelligence (US), Optiv Security Ltd (US), Cado Security (England), Elcomsoft (Russia), Binalyze (Estonia), Varutra (US), Bluevoyant (US), Binary Intelligence (US), and Bounga Informatics (Singapore) are also evolving in the digital forensics market.
According to MnM's approach to evaluating the market, most businesses use inorganic growth tactics to hold onto their market share. These agreements cover alliances, acquisitions, collaborations, and partnerships together. Product launches and corporate growth activities are abruptly affected by factors such as government regulations. On the other hand, organizations are anticipated to embrace organic growth strategies to provide end consumers with digital forensics solution and services, which would assist businesses in boosting market revenue.
Media Contact
Company Name: MarketsandMarkets™ Research Private Ltd.
Contact Person: Mr. Aashish Mehra
Email: Send Email
Phone: 18886006441
Address:630 Dundee Road Suite 430
City: Northbrook
State: IL 60062
Country: United States
Website: https://www.marketsandmarkets.com/Market-Reports/digital-forensics-market-230663168.html