MCB Business Credit Offers Business Credit Reporting Solutions to Help Charlotte Area Businesses Make Informed Business Decisions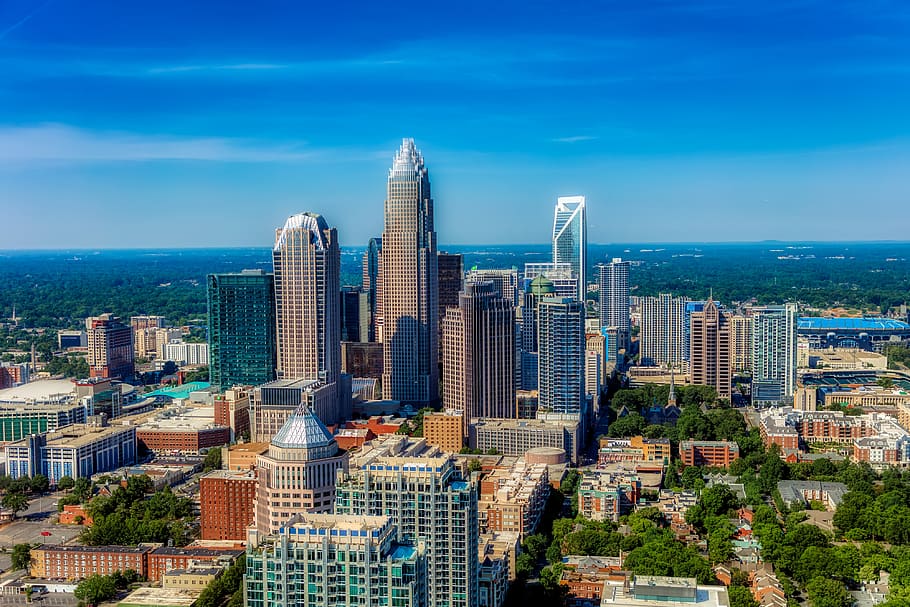 Charlotte NC is home to a flourishing business landscape and MCB Business Credit can help Charlotte area businesses make informed business decisions.
In the bustling city of Charlotte, NC, businesses thrive in an environment ripe with opportunities. This vibrant city has become a hub for entrepreneurs and established companies alike. As the corporate landscape continues to evolve, staying informed and making sound decisions is crucial for business success. One of the key tools at a company's disposal is MCB Business Credit, which provides comprehensive business credit reporting solutions.
Charlotte, NC, has transformed into a hotbed for business growth. Known for its thriving economy, the city is home to a diverse range of industries, attracting both local entrepreneurs and national corporations. The city's strategic location and business-friendly environment make it a prime destination for companies looking to expand. The primary sectors driving Charlotte's economic engine include finance, healthcare, technology, manufacturing, and professional services.
How Charlotte Area Businesses Can Pull Business Credit Reports
For businesses in Charlotte, as in any other city, making informed decisions is paramount. One of the essential tools at a company's disposal is the ability to access business credit reports. These reports contain valuable insights into the financial health and payment history of other businesses. MCB Business Credit is proud to offer comprehensive business credit reporting solutions that allow businesses in Charlotte to use this information to their advantage.
Informed Decisions
When a business is considering entering into a business relationship with another company, knowledge is power. Business credit reports offer a comprehensive overview of a company's financial stability, helping them make informed decisions about partnerships, contracts, or credit terms.
Risk Mitigation
Understanding the creditworthiness of potential partners or clients is essential for risk mitigation. By assessing their credit reports, businesses can identify potential red flags and make proactive choices to protect their own interests.
Credit Decisions
Whether it's extending credit or evaluating credit applications, having access to business credit reports enables a company to assess the creditworthiness of their business counterparts, helping them make confident credit decisions.
Digging Deeper into a Company's Financials
Business credit reports are not just about a single credit score. They offer a detailed dive into various aspects of a company's financial health.
Financial Health: A company's financial health is a crucial aspect that business credit reports assess. With MCB Business Credit, a business can evaluate another company's financial stability, debt levels, and overall fiscal responsibility.

Payment History: The payment history section reveals how promptly a company pays its bills and debts. Timely payments are a positive sign of reliability.

Protecting Legal Interests: Understanding a company's legal matters is essential to protect a company's own interests.

Legal Matters
Business credit reports often contain information about any legal issues or lawsuits involving the company. This can be critical information when considering a partnership or contract.
Operational Efficiency
Knowing how efficient a company is in its operations can affect a business's decision-making process. A well-organized and efficient partner can positively impact the business, while indicators of operational inefficiency may be a red flag.
Competitive Advantage
By assessing a company's operational efficiency, a business can gauge how they compare to competitors. This can be invaluable for strategic decision-making.
Market Insight
Business credit reports can provide valuable market insights, such as the company's position in the industry and its market share.
Negotiating Power
Being well-informed about a company's creditworthiness and financial health gives a business a strong position when negotiating terms, whether in purchasing agreements or credit contracts.
Predictive Analytics
Understanding a company's future prospects is essential. Predictive analytics in business credit reports can help a business gauge a company's potential for growth or financial troubles.
Why Choose MCB Business Credit
MCB Business Credit provides comprehensive credit information on nearly all U.S. companies with Experian business credit reports. All reports are backed by third-party verification, ensuring the accuracy and reliability of the data. For businesses with international interests, MCB Business Credit offers international credit reports, broadening a company's ability to make informed decisions beyond U.S. borders. MCB Business Credit offers flexible payment options to meet every company's unique needs.
Pay as you go: For businesses that require occasional credit reports, the pay-as-you-go option provides flexibility and cost-effectiveness.

Bulk Pricing: For businesses with consistent credit reporting needs, MCB Business Credit offers bulk pricing, reducing the per-report cost.
MCB Business Credit is also committed to providing excellent customer service, without long wait times or unclear processes. Their dedicated support team is a simple phone call or email away and is ready to assist businesses with any queries or issues they may encounter.
MCB Business Credit offers a comprehensive and reliable solution for businesses in Charlotte, NC, and beyond. By providing access to detailed business credit reports, MCB Business Credit empowers companies to make informed decisions, mitigate risks, and gain a competitive edge in their industry. Whether a company is looking for flexible payment options, dedicated customer support, or international credit reports, MCB Business Credit can help.
For more information on MCB Business Credit, visit https://www.mcbusa.com/business-credit-reports-2/ or call the number listed on their website.
Media Contact
Company Name: MCB Business Credit
Contact Person: Denise Warkenthien
Email: Send Email
Phone: +1-706-823-6256
Address:2803 Wrightsboro Rd Unit 8
City: Augusta
State: GA
Country: United States
Website: https://www.mcbusa.com/business-credit-reports-2/