Hackaback Technologies Lands Major Project in Middle East, Embarking on a Long-Term Sustainable Commitment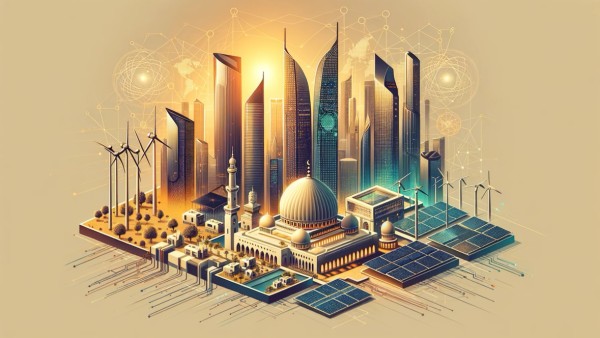 In a landmark achievement, Hackaback Technologies, a prime mover in the tech-solution industry, has won a substantial project in the Middle East. This venture demonstrates a long-term commitment to nurturing digital transformation within the region, embodying Hackaback's ethos of harmonizing technology with sustainability.
With its operational wings spread across India, Germany, and the UK, Hackaback Technologies has marked its expertise in SAP Smart Manufacturing, Data Science & AI, and App Development. This Middle Eastern project amplifies Hackaback's global outreach, solidifying its resolve to foster innovation and sustainability in diverse markets.
CEO of Hackaback Technologies, Musarrat Husain, expressed profound enthusiasm about this new venture. "Our global presence coupled with deep-rooted expertise in sustainable tech solutions renders us a transformative ally for businesses aiming to stride into the future," Husain stated. "Our quest for excellence and customer-centricity drives our ambition to furnish tailor-made solutions ensuring our clients' success, irrespective of their geographical or industrial domain."
This new endeavor echoes Hackaback Technologies' pioneering vision in the tech sphere, continually pushing the envelope of technological possibilities. The firm's stellar performance in Data Science & AI has deciphered complex data landscapes, offering businesses invaluable insights to optimize operations and innovate sustainably.
Hackaback Technologies' integrated approach to tackling business challenges through a fusion of technology and innovation has been a bedrock of its success. As they set forth on this Middle Eastern project, the potential of establishing enduring partnerships and significantly contributing to the region's digital and sustainable transformation journey is thrilling.
Hackaback Technologies welcomes stakeholders, potential partners, and the media to engage in this thrilling journey, as they continue to mold the future of tech solutions on a global podium.
For more information about Hackaback Technologies, visit their official website.
Media Contact
Company Name: Hackaback Technologies
Contact Person: Musarrat Husain
Email: Send Email
Country: India
Website: www.hackaback.com/