Philanthropist Trizah Morris Launches Ground-Breaking "Misplaced Trust" Campaign by Gems 911 Service to Address Childhood Abuse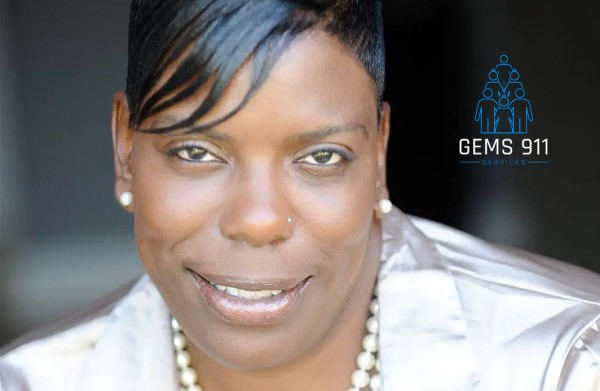 Trizah Morris has launched a campaign through her organization Gems 911 Service called the "Misplaced Trust" campaign, a pioneering initiative aimed at addressing the critical issue of abuse, including physical harm, that occurs within trusted companies. The campaign, spearheaded by Gems 911 Service, seeks to create awareness, empower survivors, and foster a culture of accountability and transparency within organizations.
Childhood abuse is a pervasive and deeply concerning issue that has affected far too many individuals. Trizah Morris, having experienced her own share of childhood trauma, understands the profound impact it can have on survivors and the urgency to create a safe space for them to seek justice and healing.
The primary objective of the "Misplaced Trust" campaign is to empower survivors of abuse to speak out, share their experiences, and seek justice without fear of retribution. By shedding light on abuse cases within trusted organizations, the campaign aims to break the silence that often surrounds these incidents and hold perpetrators accountable.
Key Initiatives of the "Misplaced Trust" Campaign:
Awareness and Education: The campaign will leverage targeted media campaigns, educational materials, and workshops to raise awareness about the prevalence of abuse within trusted companies. By educating the public, Gems 911 Service aims to prompt individuals to recognize the signs of abuse and take action when faced with such situations.
Safe and Confidential Reporting: Gems 911 Service will establish a dedicated helpline and online platform for survivors to safely report abuse incidents. Trained professionals will handle these cases with sensitivity and ensure confidentiality, providing survivors with a safe space to share their experiences.
Support and Rehabilitation: Recognizing the emotional toll abuse takes on survivors, the campaign will offer comprehensive support and rehabilitation services. Gems 911 Service will collaborate with partner organizations to provide counseling, therapy, and legal assistance, ensuring survivors have the resources they need to heal and rebuild their lives.
Trizah Morris expressed her passion for the campaign, saying, "As a survivor myself, I understand the courage it takes to speak out about childhood abuse. Through the 'Misplaced Trust' campaign, we aim to create a supportive community that encourages survivors to come forward, seek help, and stand together in solidarity."
The "Misplaced Trust" campaign is an essential step towards building a safer and more accountable society. Gems 911 Service, a respected emergency response and support organization, is proud to lead this groundbreaking initiative.
About Gems 911 Service:
Gems 911 Service is a leading emergency response and support organization dedicated to providing assistance and care to survivors of abuse, violence, and trauma. With a focus on empowerment, the organization offers a range of services to support survivors on their journey to healing and justice.
For More Information: www.gems911service.org
Media Contact
Company Name: Gems 911 Service
Email: Send Email
Country: United States
Website: www.gems911service.org