Distinguished New Hampshire Realtor, Andy Yau, Presents 32 Mill St: A Prestigious Waterfront Quadplex in Rochester
ROCHESTER – Oct 27, 2023 –
Amidst a dynamic real estate landscape, distinguished real estate agent Andy Yau unveils 32 Mill St, a distinctive riverfront quadplex that stands as a testament to potential, and unparalleled investment value. Priced at $899,900, this property is uniquely positioned in a market that continues to thrive despite challenges, presenting a rare and strategic investment opportunity.
Andy Yau, recognized as one of the top agents in the state and a Top 7 Agent by Real Trends, brings decades of experience and market insight to showcase this distinguished property. "32 Mill St transcends the ordinary; it's not just a residence but a canvas for discerning investors and developers," notes Yau. "With an illustrious 45-year ownership history, this residence is a showcase of enduring quality."
32 Mill St, located at 32 Mill St, Rochester, boasts an expansive 1.62-acre parcel, inviting developers with the promise of a multifamily lot subdivision that aligns with the region's demand for strategic development opportunities.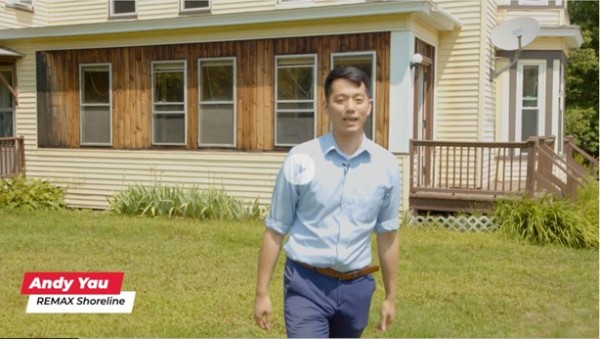 The property features a spacious quadplex poised to deliver a remarkable 9.6% cap rate and robust cash flow, ensuring a sound investment for savvy buyers. In the context of a robust market, Yau observes, "Despite recent market dynamics, the market continues to move along strongly, maintaining resilience even as interest rates recently hit 8% for the first time since the year 2000."
Looking ahead, the Federal Reserve is expected to maintain the same interest rates at the upcoming meeting on November 1, according to industry expectations. According to the Fed dot plan, there's anticipation that rates may be reversed as early as the 2nd quarter of 2024. This strategic shift is poised to bring buyers into the spring/summer markets, further enhancing the appeal of investment opportunities like 32 Mill St.
Yau concludes, "This property transcends the ordinary; it's an invitation to become part of a legacy and a promising investment future. In a market defined by scarcity, 32 Mill St stands as an emblem of unparalleled opportunity."
For further information or to arrange a viewing, please contact: Andy Yau at 603-969-6216
Media Contact
Company Name: RE/MAX Shoreline
Contact Person: Andy Yau
Email: Send Email
Country: United States
Website: www.andycyau.com