"My Spiritual Lessons" by Harry Mains: A Profound Journey of Faith and Inspiration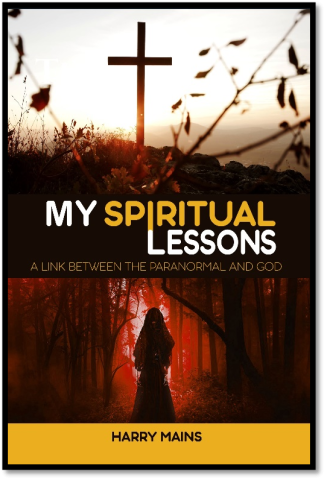 "My Spiritual Lessons" by Harry Mains is a remarkable nonfiction book that takes readers on a captivating journey of personal experiences and encounters with the divine. In this collection, Harry Mains shares his transformative encounters, from visions of desolation to heartwarming encounters with angels, all of which are a testament to the power of faith and the miraculous ways in which the universe operates.
The book delves into profound spiritual experiences and the impact they have had on Harry's daily life, revealing an inspirational narrative that combines faith, hope, love, and the enigmatic workings of the universe.
Harry Mains' encounters with the divine have been nothing short of extraordinary. Throughout "My Spiritual Lessons," he opens up about his experiences, shedding light on moments of profound spiritual insight. These experiences often served as catalysts for a deeper understanding of himself and the world that surrounds him.
At the core of the book lies the theme of faith. Harry's encounters with the divine consistently challenge him to place his trust in the universe's plan, even when life appears bleak and uncertain. Through these encounters, he discovered that faith is a powerful force for good, capable of helping individuals surmount obstacles and find meaning even in the most challenging of times.
"My Spiritual Lessons" also emphasizes the idea that the universe operates in mysterious and miraculous ways. Harry's encounters with the divine frequently defy logical explanation, leaving him in awe of the universe's immense power. These encounters have taught him the importance of trusting the universe and its grand plan, especially when the bigger picture remains elusive.
Through Harry Mains' personal experiences, the book conveys the profound message that the universe is a place filled with wonder and mystery, where faith, hope, and love can be guiding lights in even the darkest of times.
As "My Spiritual Lessons" by Harry Mains explores themes such as Religion, Spirituality, and Inspiration & Personal Growth, it is a valuable resource for those seeking spiritual motivation, survival guidance, and personal growth. Harry's unique perspective on his encounters with the divine sets this book apart and makes it a must-read for anyone interested in deepening their spiritual connection and understanding.
"My Spiritual Lessons" provides an insightful exploration of recognizing and dealing with paranormal phenomena. Harry Mains' experiences with the divine illustrate the power of faith and the support of prayer warriors in overcoming life's most challenging trials. This book reminds readers that we are only a small part of a vast universe, and miraculous occurrences surround us. While we may be aware of the unknown, we can find solace in knowing we are protected, as long as we have faith in God.
Harry Mains expresses his hope and prayer that readers will gain an understanding of the world's mysterious workings, without succumbing to fear, as long as they have God by their side. He acknowledges the Holy Spirit for unveiling the truth of his existence and the path to salvation through Jesus Christ, who proclaimed, "I am the way, the truth, and the life. No one can be saved and enter heaven any other way."
To learn more and purchase "My Spiritual Lessons" by Harry Mains, please visit the book's page on Amazon.
About the Author:
In 2023, Harry Mains turns 80, and his spiritual journey began at the tender age of 4 or 5 in 1948. His path has been marked by challenges, but it has also illuminated his unique perspective on life. Mains believes that true happiness is found in seeking the truth and helping others. His story serves as a powerful testament to the enduring strength of faith and the spiritual awakening that can come from even the harshest of life's lessons.
For media inquiries, author interviews, or review copies of "My Spiritual Lessons" by Harry Mains, please contact:
Harry Mains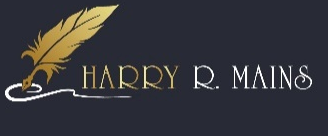 Media Contact
Company Name: Harry Mains
Contact Person: Harry Mains
Email: Send Email
Country: United States
Website: https://harrymainsauthor.com