Web 3.0 Market Growth, Opportunities Business Scenario, Share, Growth Size, Scope, Key Segments and Forecast to 2030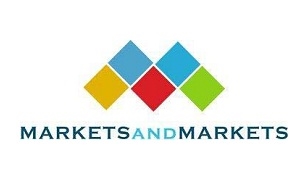 IBM (US), AWS (US), Oracle (US), Coinbase (US), Fujitsu (Japan), Huawei Cloud (China), NTT DOCOMO (Japan), Chainanlysis (US), Ripple Labs (US), Consensys (US), Gemini (US), Binance (Malta), Ocean Protocol Foundation (Singapore), Helium Foundation (US), KUSAMA (Switzerland), Crypto.com (Singapore), Biconomy (Singapore), and Brave (US).
Web 3.0 Market by Technology Stack (Infrastructure Layer, Protocol Layer, Utility Layer (CDNs, DEXs, Cryptocurrency), Service Layer (NFTs, DECs), Application Layer (DApps, DeFi, Smart Contract, DAOs), Vertical and Region – Global Forecast to 2030
The global Web 3.0 Market is projected to grow from USD 0.4 billion in 2023 to USD 5.5 billion by 2030, at a CAGR of 44.9% during the forecast period. Web 3.0 centers on building a fully decentralized ecosystem, leveraging AI and technologies such as blockchain to address current internet challenges. This paradigm aims to create a more autonomous, distributed web where information and services operate via decentralized networks and algorithms rather than centralized control. It prioritizes enhanced security, privacy, and user empowerment, aligning with the ideals of decentralization and advanced technology in the contemporary internet landscape.
Download PDF Brochure: https://www.marketsandmarkets.com/pdfdownloadNew.asp?id=195663542
Decentralized applications to account for the largest market during the forecast period.
Based on the application layer, the decentralized applications are anticipated to hold for largest market during the forecast period. Decentralized application (DApps) emphasize their foundation on decentralized networks and the role of blockchain, with Ethereum being a notable platform for DApp development. This technology allows for secure and transparent data processing and transaction execution.
Blockchain protocol to account for higher CAGR during the forecast period.
Based on the protocol layer, the blockchain protocol is anticipated to hold the highest CAGR during the forecast period. Blockchain protocols use cryptographic techniques to create decentralized, tamper-proof ledgers, with consensus mechanisms such as PoW or PoS for validation. This technology ensures data immutability and transparency, supporting applications such as cryptocurrencies and smart contracts. Blockchain's decentralized nature enhances trust and security, making it a key component of Web 3.0's technical infrastructure.
Request Sample Pages: https://www.marketsandmarkets.com/requestsampleNew.asp?id=195663542
Unique Features in the Web 3.0 Market
Web 3.0 aims to shift control away from a few large firms. Blockchain and distributed ledger technology (DLT) play an important part in this by enabling decentralised apps (dApps) and networks.
Structured data and semantic meaning are heavily emphasised in Web 3.0. This means that data is displayed not only as text or images, but also with metadata that explains its context, making it more intelligible for both humans and machines.
Making it possible for many platforms and systems to interact seamlessly is one of Web 3.0's objectives. As a result, information may move between websites and services more easily, and apps can cooperate better.
To deliver individualised and contextually aware experiences, Web 3.0 makes use of cutting-edge machine learning and artificial intelligence. This entails anticipating user behaviour and modifying content as necessary.
Immersion and interactive experiences are made possible by Web 3.0's integration of VR and AR technology. Web-based VR worlds and AR-enhanced data visualisation are two examples.
Smart contracts are self-executing contracts having the conditions of the agreement explicitly incorporated into the code. They are frequently constructed using blockchain technology. They streamline procedures and lessen the requirement for middlemen in business dealings.
Data on the Web 3.0 is frequently immutable thanks to blockchain technology, which means that once it is recorded, it cannot be changed or removed. Transparency and trust are fostered by this.
Major Highlights of the Web 3.0 Market
Web 3.0 is distinguished by its utilisation of decentralised platforms and blockchain technology. Removing the need for centralised control improves security, openness, and confidence. Platforms and decentralised apps (dApps) are becoming more popular.
As a key component of Web 3.0, NFTs allow for the digital ownership and provenance of a variety of assets, such as virtual real estate, collectibles, and digital art. Blockchain technology is used by NFTs to guarantee the scarcity and uniqueness of digital goods.
The use of smart contracts has grown considerably. These self-executing contracts automate procedures and transactions in a variety of industries, from finance to supply chain management.
To develop a more interconnected and organised online, online 3.0 continues to advocate the use of semantic technologies such as RDF (Resource Description Framework) and linked data. This helps machines to comprehend and interpret online content more effectively.
Online experiences are becoming more contextually aware and personalised thanks to AI and machine learning. Recommendation engines, content curation services, and chatbots that offer more sophisticated and customised interactions are examples of this.
Attempts are underway to facilitate communication between various blockchain networks and platforms. In order to enhance the movement of assets and data across diverse ecosystems, projects and protocols are being developed to connect multiple blockchains.
Inquire Before Buying: https://www.marketsandmarkets.com/Enquiry_Before_BuyingNew.asp?id=195663542
Top Key Companies in the Web 3.0 Market
Key players operating in the Web 3.0 market across the globe are IBM (US), AWS (US), Oracle (US), Coinbase (US), Fujitsu (Japan), Huawei Cloud (China), NTT DOCOMO (Japan), Chainanlysis (US), Ripple Labs (US), Consensys (US), Gemini (US), Binance (Malta), Ocean Protocol Foundation (Singapore), Helium Foundation (US), KUSAMA (Switzerland), Crypto.com (Singapore), Biconomy (Singapore), MakerDAO (US), Chainlink (Cayman Island), Web3 Foundation (Switzerland), HighStreet (US), PARFIN (UK), Ava Labs (US), Pinata (US), Covalent (Canada), Polygon Technology (Cayman Islands), Alchemy Insights (US), Decentraland (China), DAOstack (Israel), Kadena LLC (US), Sapien (US), Storj (US), and Brave (US). These Web 3.0 vendors have adopted various organic and inorganic strategies to sustain their positions and increase their market shares in the global market.
Coinbase, established in 2012, is a prominent digital currency platform serving as both a wallet and exchange. It facilitates transactions with emerging cryptocurrencies such as Bitcoin, Ethereum, and Litecoin. Their overarching mission is to foster global innovation, efficiency, and financial inclusivity through an open financial system. The initial step on this journey involves making digital currency user-friendly and accessible to all. Coinbase is guided by two core principles: to earn the utmost trust within its domain, emphasizing security and reliability, and also, to design user-centric products that simplify the experience of using digital currencies. In pursuit of these goals, Coinbase has become a trusted gateway for both newcomers and seasoned users to engage with the evolving world of cryptocurrencies, playing a pivotal role in the broader adoption of these transformative technologies.
Oracle is a prominent technology company that plays a pivotal role in the development and evolution of decentralized and blockchain-based applications. With its rich history in database management and enterprise software, Oracle has extended its offerings to cater to the emerging Web 3.0 landscape. Oracle provides essential infrastructure and services for blockchain and decentralized applications (dApps). Their blockchain solutions, including Oracle Blockchain Cloud Services, enable organizations to build, deploy, and manage blockchain networks with ease. These technologies foster trust and transparency in peer-to-peer transactions and data sharing, aligning with the decentralized ethos of Web 3.0. Furthermore, Oracle's expertise in cloud computing is instrumental in supporting Web 3.0 applications. They offer cloud services that facilitate the deployment and scalability of dApps, ensuring they can operate efficiently and securely in a decentralized environment. As Web 3.0 continues to evolve, Oracle's contributions to blockchain technology and decentralized computing position them as a key player in enabling the next generation of internet applications, where decentralization, trust, and user control take center stage.
Chainalysis is a leading blockchain data platform that offers a comprehensive suite of services, software, research, and data analytics. Their clientele includes government agencies, cryptocurrency exchanges, financial institutions, insurance companies, and cybersecurity firms across more than 70 countries. Chainalysis provides data-driven solutions that empower investigations, compliance efforts, and market intelligence. Notably, their software has played a pivotal role in solving high-profile criminal cases and enhancing consumer access to cryptocurrency in a secure manner. With backing from prominent venture capital firms such as Accel, Addition, Benchmark, Coatue, GIC, Paradigm, and Ribbit, Chainalysis is committed to fostering trust within the blockchain ecosystem. Their mission is to facilitate greater financial freedom while minimizing risks and ensuring the integrity and security of blockchain transactions. Chainalysis stands as a trusted partner in the cryptocurrency industry, enabling responsible and secure participation in the digital economy.
Media Contact
Company Name: MarketsandMarkets™ Research Private Ltd.
Contact Person: Mr. Aashish Mehra
Email: Send Email
Phone: 18886006441
Address:630 Dundee Road Suite 430
City: Northbrook
State: IL 60062
Country: United States
Website: https://www.marketsandmarkets.com/Market-Reports/web-3.0-market-195663542.html