Universal Plant Solidifies Synergy System® as Quality Control System through Technology and Processes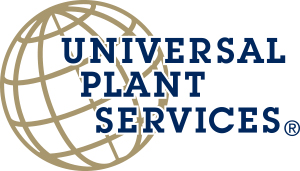 Universal Plant Services (UPS), a top provider of industrial plant services, has introduced its new Synergy System®. This forward-thinking proprietary system shows UPS's commitment to exceptional results.
Houston, Texas – Universal Plant Services (UPS), a top provider of industrial plant services, has introduced its new Synergy System®. This forward-thinking proprietary system shows UPS's commitment to exceptional results. It combines advanced technology and streamlined processes into a powerful showcase of quality standards for industrial services.
As a leader in plant services, UPS uses tech and process-driven solutions to keep raising industry standards. "Detail and precision drive us at UPS," said Marketing Manager Laurie Schults. "Our teams blend skill and real-time data access." With skilled teams and live data, UPS oversees each project stage to ensure top quality.
The Synergy System®
The Synergy System® boosts project efficiency and reduces costs significantly. "Field leadership can make assured decisions with crucial data," noted Schults. By consolidating critical project data and making it accessible in real-time, the Synergy System® empowers on-site team leaders to adjust and adapt quickly. This prevents delays, workarounds, and cost overruns. Consolidated efforts ensure on-site tasks are on target from day one.
Quality assurance is deeply ingrained in UPS's operations. "We enforce strict onboard controls with certified inspectors executing full checks," Schults said. Their inspectors go through rigorous certification programs from respected industry bodies like API and AWS. This ensures they are up-to-date on the latest codes, compliance, safety practices, and quality benchmarks. ASME- and NBIC-accredited programs further expand their quality spectrum by embedding best practices into every process.
The Synergy System integrates data from multiple sources to give managers real-time visibility into project status. Customizable dashboards display KPIs, progress against milestones, and emerging risks. Data-driven alerts trigger when metrics fall outside target ranges so teams can take corrective action. By connecting field crews, contractors, inspectors, and other stakeholders on one platform, the Synergy System breaks down silos and aligns efforts.
Precision alignment technology and verification systems promise and deliver absolute perfection at UPS. They utilize specialized alignment and metrology tools for precision calibration. This prevents even minute deviations that could compromise quality down the line. High standards extend to every partner channel as well, with vendor performance closely tracked. "We closely track vendor performance to tie up loose ends before bigger challenges emerge," detailed Schults. Their connection management system ensures specifications are precisely met for superior service delivery.
Available Across Industries
The Synergy System® brings transformative quality management to large-scale physical assets. These complex, capital-intensive organizations cannot risk substandard quality threatening safety, compliance, and reliability.
That's why oil, gas, chemicals, mining, utilities, and manufacturing companies turn to UPS's solution. The Synergy System® provides the visibility, control, and digital workflows to optimize quality. For project-based firms, it ensures new assets follow specifications precisely. It consolidates all design and compliance documents. Robust quality checks at each stage reduce rework later.
In process environments, the System enables predictive maintenance. It uses data analytics to spot potential defects and recommend fixes. This prevents unplanned downtime and ensures safety.
For operations and maintenance, it connects teams to records, procedures, and experts in real-time. By removing silos, it reduces mistakes while speeding up quality issue response.
Ultimately, the Synergy System® builds a culture of quality. It provides visibility into metrics so teams can collaborate continuously. With UPS, these industries can achieve new performance and productivity.
With its cutting-edge Synergy System®, UPS leads industrial plant services. Their 30-year legacy of quality excellence continues with this latest tech advancement. As an innovator shaping the future of quality, UPS is likely to remain a leader that competitors will struggle to match.
About Universal Plant Services
Universal Plant Services (UPS) provides global project management, installation, maintenance, and repair services. For over 30 years, their commitment to excellence has served major industries beyond infrastructure. The Synergy System® advances its vision for superior service through innovation and process refinement. UPS is pioneering quality control systems, increasing industry efficiency and effectiveness.
Learn more at www.universalplant.com.
Media Contact
Company Name: Universal Plant Services
Contact Person: Laurie Shults
Email: Send Email
Phone: 281-479-6000
Address:806 Seaco Court
City: Deer Park
State: TX
Country: United States
Website: https://universalplant.com/