PsuB Raises $10M Investment from LDA Capital to grow and expand its project platform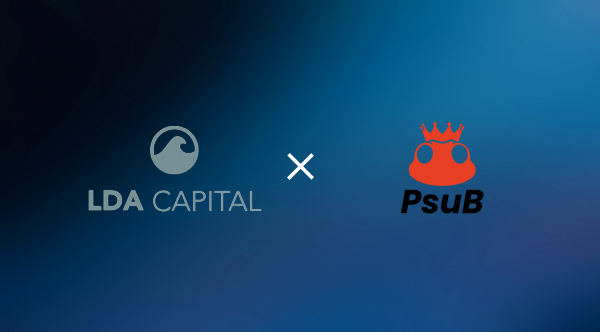 PsuB Project has received a $10M commitment from global investment group, LDA Capital, to accelerate the growth of its global platform. PsuB, which stands for Payment Swap Utility Board, empowers artists to publish and sell digital art, photos and videos, etc., as NFTs through the PsuB Wallet. The project is also focused on expanding its ecosystem to other financial areas such as DE-FI and Wallet Insurance.
The investment between the PsuB Foundation and LDA Capital allows PsuB to access up to $10M over three years. PsuB Foundation's Head of Management said the financial investment partnership with LDA will help the project further develop and expand its circulation structure of 'payments' and 'utility' functions and gain global market attention for the platform's groundwork.
The PsuB Foundation announced that it aims to expand its ecosystem and establish a safe payment system by issuing a financial institution repayment guarantee to strengthen and activate the existing payment and utility system by issuing practical NFT across Real Estate, Fashion, Fandom, and Charm, etc. With PsuB tokens scheduled to be listed on major centralized exchanges by the end of this year, the PsuB project is drawing attention as it rapidly scales and becomes a new paradigm for the Korean blockchain ecosystem.
About LDA Capital
LDA Capital is a global alternative investment group with expertise in cross-border transactions worldwide. Our team has dedicated their careers to international & cross-border opportunities having collectively executed over 250 transactions in both the public and private middle markets across 43 countries with aggregate transaction values of over US$11 billion.
Media Contact
Company Name: PsuB foundation INC
Contact Person: Oh Hyeon Su
Email: Send Email
Country: Panama
Website: psub.io/