Elk Creek Trailers Receives Rave Reviews for Their Exceptional Restroom Trailers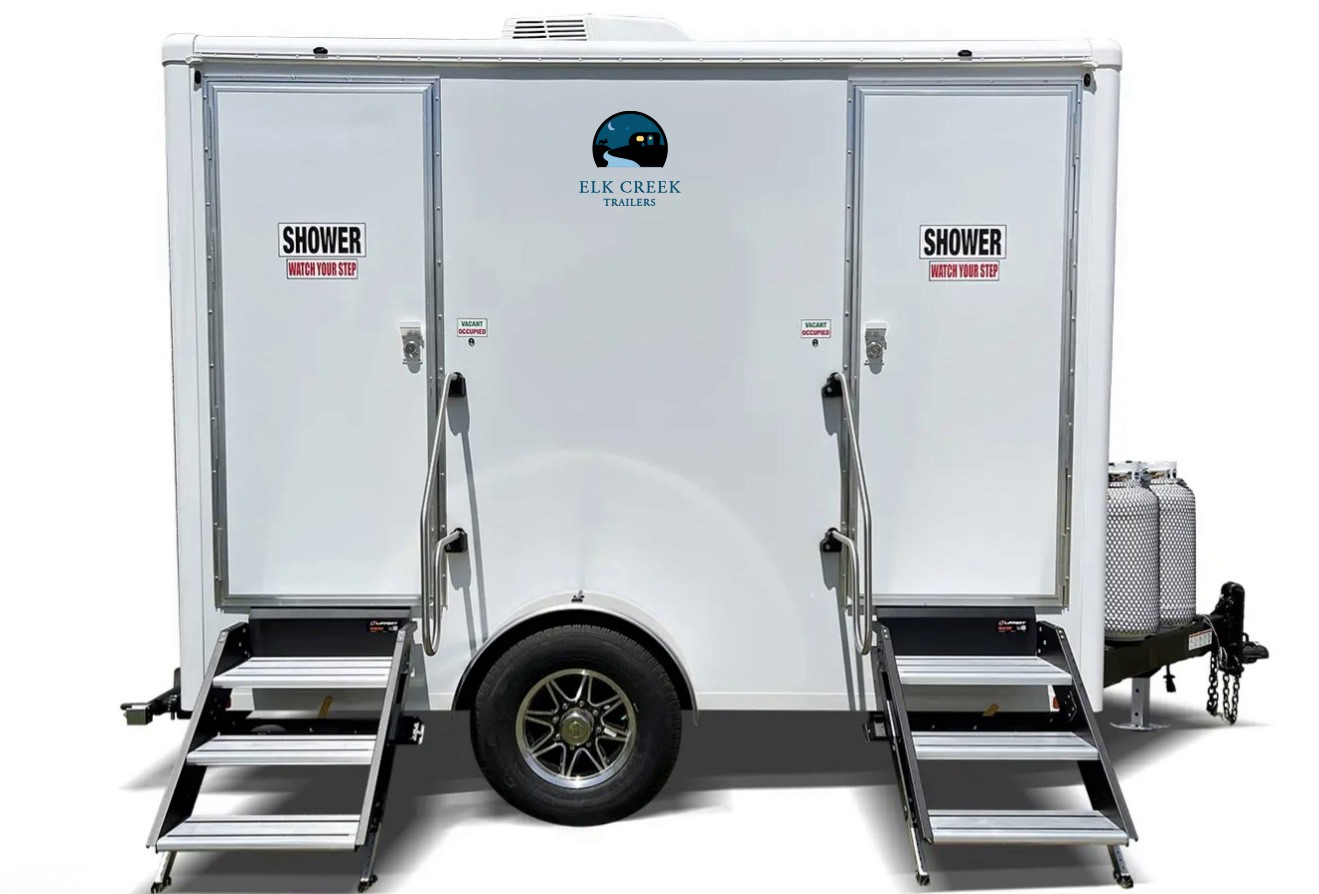 "The trailer was exactly what we needed. It arrived quickly and well built. Thank you, Elk Creek Trailers," said Sam L
Elk Creek Trailers, a Arizona-based restroom trailer provider, has garnered positive reviews from customers across various industries for its high-quality restroom trailers. Customers have praised the company for its quick delivery, effective communication, and the robust build quality of its trailers. Amid the COVID-19 pandemic, Elk Creek Trailers has been instrumental in aiding businesses to adapt to new health and safety protocols by providing essential restroom facilities.
Elk Creek Trailers, a premier provider of high-quality trailers, is thrilled to announce that it has received a series of outstanding reviews from satisfied customers across various industries. The company, renowned for its robust and functional restroom trailers, has been lauded for its quick delivery, excellent communication, and the superior build quality of its products.
Customers from diverse sectors such as fabrication facilities, parks, and agricultural operations have expressed their satisfaction with Elk Creek Trailers' services and products. Sam L., from a fabrication facility in Dallas, TX, praised the company for delivering a 3-station restroom trailer promptly and meeting their urgent needs.
In the wake of the COVID-19 pandemic, Elk Creek Trailers has played a crucial role in helping businesses adapt to new health and safety requirements. Nolan S. appreciated the company for delivering two restroom trailers within four months, facilitating social distancing among staff members at their plant. "Their communication with my team and the whole process was terrific," Nolan S. commented, giving a 5-star review.
Elk Creek Trailers has also been instrumental in supporting outdoor operations and events. Park manager Tyler O. commended the company for delivering a large ADA restroom trailer that catered to the growing needs of their staff and COVID-19 patients. "We had a large growing need for additional restrooms, and the unit is perfect," Tyler O. remarked, expressing his satisfaction with a 5-star review.
The company's commitment to meeting customer specifications and delivering value has earned it a reputation as a reliable and customer-focused trailer provider. Customers like Susan C. have expressed delight at the luxury mobile showers provided by Elk Creek, noting the timely delivery and competitive pricing.
Elk Creek Trailers continues to uphold its dedication to quality, customer satisfaction, and timely delivery, ensuring that businesses and facilities can meet their sanitation needs effectively and efficiently.
Media Contact
Company Name: Elk Creek Trailers
Contact Person: Paul Meacham
Email: Send Email
Phone: 928-212-2266
Address:2740 HWY 260
City: Heber-Overgaard
State: Arizona
Country: United States
Website: https://elkcreektrailers.com