BIA Travels The World emerges as the Ultimate Passport to Unforgettable Adventures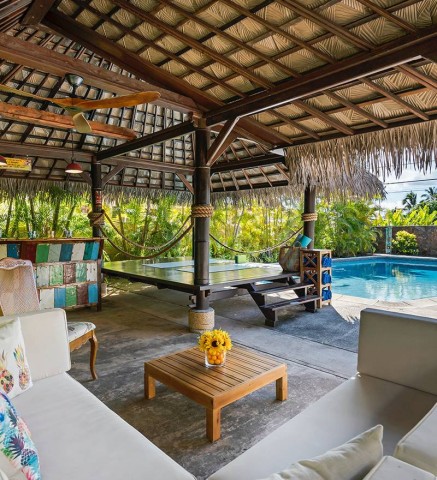 BIA Travels The World, the dynamic excursion company founded in 2022 by Nathan Hentosh, is set to redefine the travel experience. Nestled in the heart of adventure-rich destinations like Punta Cana and Cancun, BIA Travels The World is the ultimate gateway to immersive and unforgettable adventures.
Nathan Hentosh, the youngest CEO in Pennsylvania, leveraged his expertise from the technology realm with his successful ventures at Evo Media Group to embark on this exciting journey in the world of travel.
In just one year, BIA Travels The World has seen remarkable growth, achieving a valuation of 10 million dollars, and the journey is far from over. The company's dynamic team anticipates a meteoric rise, setting its sights on becoming a 5 million dollar enterprise within the next year.
BIA Travels The World offers a curated selection of exhilarating excursions designed to captivate travelers' senses and leave them with lasting memories. From a Private Catamaran trip to the breathtaking Saona Island in the Dominican Republic to exploring the wonders of Tulum in Mexico, every adventure is meticulously crafted to deliver an unmatched travel experience.
Speaking to the media, Rich from BIA Travels said, "We invite travelers to join BIA Travels The World on their quest to redefine travel and unlock a world of adventure. Your next unforgettable journey awaits."
With BIA Travels The World, travelers can rest assured that they're in the hands of professionals who are passionate about creating memorable journeys. Their commitment to excellence and wealth of experience ensure that every aspect of a trip is seamless and unforgettable.
Don't miss the chance to embark on the adventure of a lifetime with BIA Travels The World.
To book the next excursion or learn more about their offerings, visit their official website at www.biatravels.com.
About BIA Travels Around The World
BIA Travels Around The World offers excursions to create unforgettable adventures. The company was founded in 2022 by the dynamic father-son duo Nathan and Richard Hentosh. In a short period, BIA Travels Around The World has redefined the art of exploration in the vibrant locales of Pinta Cana and Cancun.
Bia Travels Around The World is passionate about crafting exceptional travel experiences. With years of expertise and a dedication to customer satisfaction, they're every traveler's trusted partner in exploring the world's wonders.
Get started at www.biatravels.com. For media inquiries or additional information, please contact BIA Travels at Rich@biatravels.com
Media Contact
Company Name: BIA Travels
Contact Person: Rich
Email: Send Email
City: Brookhaven
Country: United States
Website: www.biatravels.com