Uncontested Divorce Lawyer Ryan Besinque Releases Comprehensive Article on Uncontested Divorces in New York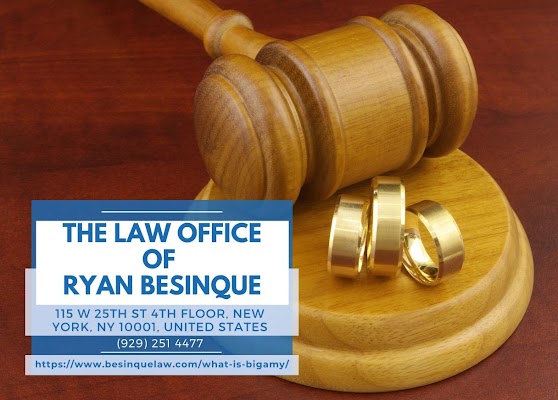 Renowned uncontested divorce lawyer Ryan Besinque, has published an enlightening article on 'Uncontested Divorces in New York.' The piece elaborates on the intricacies of uncontested divorces, offering a wealth of information for couples considering this route to end their marriages.
The first section of the article explores the significance of uncontested divorce as a viable, cost-effective, and less emotionally draining alternative to its contested counterpart. As an experienced uncontested divorce lawyer, Ryan Besinque underscores the importance of cooperation between the divorcing parties to ensure a smooth process. He outlines that uncontested divorce is a suitable option for couples who are amenable to resolving marital matters amicably, saving not only on legal fees but also bringing a swift conclusion to the proceedings.
In the article, Ryan Besinque, a New York-based uncontested divorce lawyer, provides a deep-dive overview of the divorce process in the city. He outlines the roles of a lawyer in such proceedings, from drafting necessary papers and documents, preparing court documents, to providing representation during court proceedings.
Quoting from the article, Besinque states, "If you are considering an uncontested divorce and you and your spouse have come to mutually agreeable terms, the assistance of a family law attorney can help fulfill all legal requirements and correctly file and execute all the legal divorce documents."
The article also explores the advantages of an uncontested divorce, which include privacy, lower costs, less stress, and faster resolution. It also highlights the residency requirements for divorce in New York and explains in detail the process of filing uncontested divorce documents.
In the context of no-fault divorce, a term used when spouses do not need to establish any fault to seek dissolution of marriage, the role of attorneys becomes even more critical. Besinque explains that in a no-fault divorce, lawyers help couples navigate through the legal paperwork and the court system, ensuring that their rights and interests are protected.
As the article winds down, Besinque reminds readers of the crucial role a divorce lawyer plays, even in uncontested divorces. He emphasizes the importance of understanding one's legal rights and obligations to avoid jeopardizing the case or making costly mistakes.
For those seeking a peaceful, less expensive, and less stressful way of ending their marriage, Besinque encourages them to consider his 'Uncontested Divorces in New York' article as a valuable resource. By providing insights into the process, resident requirements, and the crucial role of a lawyer, this article is an essential read for anyone navigating the complexities of divorce, especially those considering an uncontested divorce in New York.
About The Law Office of Ryan Besinque:
The Law Office of Ryan Besinque is a reputable law firm located in New York City. The firm offers a wide range of services, including uncontested divorce, contested divorce, and family law services. Ryan Besinque, the firm's principal lawyer, is a seasoned professional in the field and is highly regarded for his ability to guide clients towards quick, fair resolutions in their divorce proceedings, whether contested or uncontested.
Embeds:
Youtube Video: https://www.youtube.com/watch?v=SXTwU87Jqmk
GMB: https://www.google.com/maps?cid=3422990479581259264
Email and website
Email: ryan@besinquelaw.com
Website: https://www.besinquelaw.com/
Media Contact
Company Name: The Law Office of Ryan Besinque
Contact Person: Ryan Besinque
Email: Send Email
Phone: (929) 251-4477
Address:115 W 25th St 4th floor, New York, NY 10001
City: New York
State: New York
Country: United States
Website: https://www.besinquelaw.com/