Woongjin Thinkbig Co to Crowdfund Their Newest Book Collection from ARpedia via Kickstarter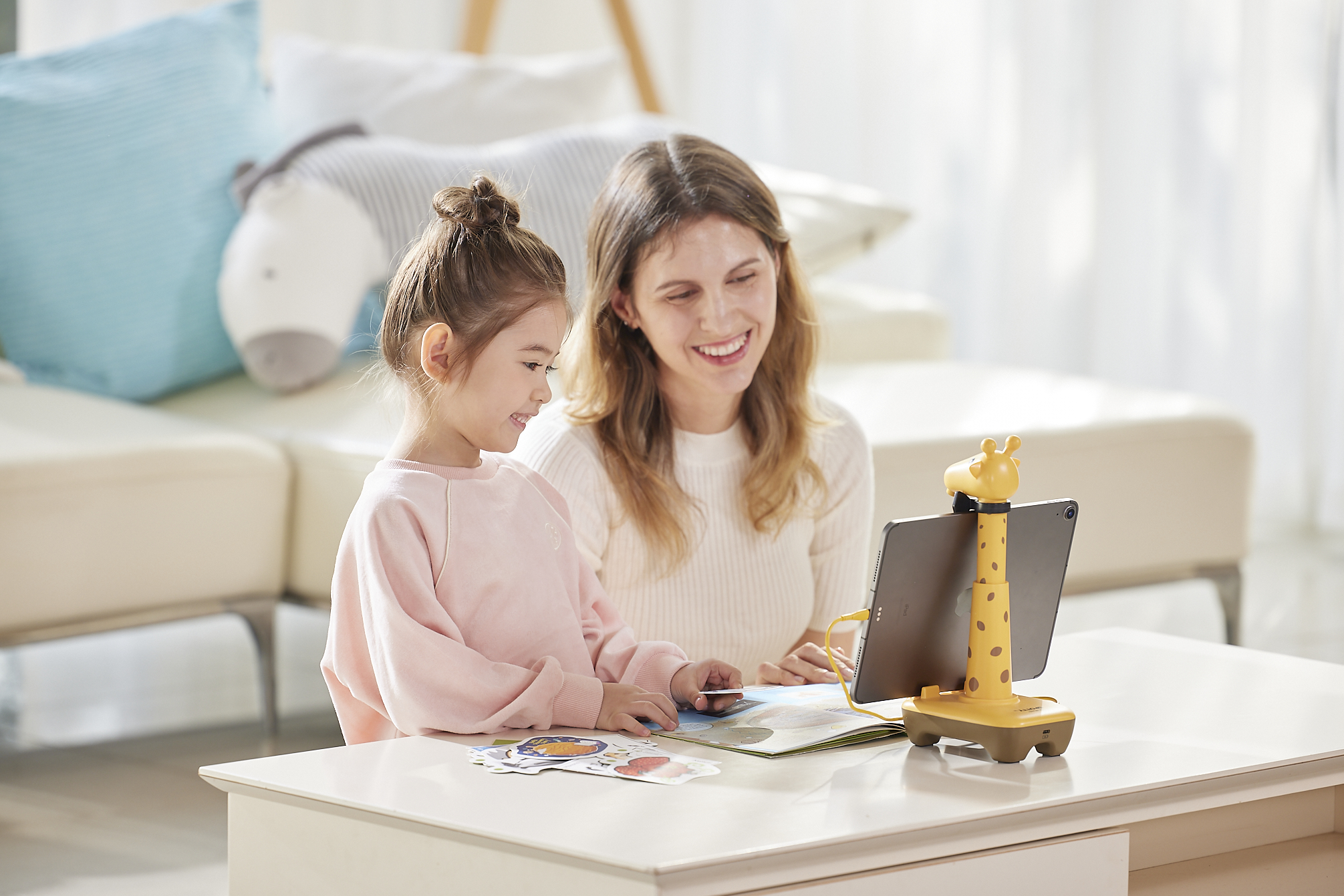 ARpedia Woongjin Thinkbig Co, a leading South Korean company specializing in early childhood education development, announced that they will be launching their latest book series on Kickstarter soon. Their ARpedia educational system combines the brilliance of Augmented Reality (AR) technology with effective book-based learning, taking children on an educational adventure to discover science and historical content through stunning visual 3D effects.
The ARpedia system offers an engaging learning experience that ignites children's curiosity. By seamlessly integrating AR technology, in this new series, children can explore fascinating creatures and amazing inventions through Woongjin's top-tier AR graphics. This allows them to visualize concepts and understand the wonders of the world in an intuitive way.
Spotty, the MVP in bringing these books to life through AR, is a thoughtfully designed tablet stand and camera system that ensures a comfortable and safe experience for children without causing any strain on their neck or hands. With Spotty, children can fully immerse themselves in educational adventure without direct contact with a mobile or tablet device.
Woongjin Thinkbig Co They believe that their Science Adventure series will resonate with the community and are eager to introduce their two new titles, "Fascinating Creatures" and "Amazing Inventions," which will captivate young minds and offer a deeper understanding of the world around us.
Fascinating Creatures: Introduce your child to some of the most mesmerizing creatures on our planet (maybe even a few that you have never seen before either!)
Amazing Inventions: Let your child begin to understand our modern-day environment and see just how far we have come as humans!
"We are on a lifetime mission to improve early childhood learning and make reading accessible for all children, regardless of their learning style," said a spokesperson from Woongjin Thinkbig Co. "ARpedia combines the latest AR technology with the traditional values of books, enabling children to read in a digitalized way and intuitively understand what they read through various visual AR experiences."
To stay updated on the ARpedia Kickstarter campaign and be the first to support this exciting project, visit the landing page and sign up for updates before the launch in November. Join ARpedia's mission to enhance early childhood education and foster a love for reading.
Landing Page: http://arpedia-kickstarter.com/
About ARpedia Woongjin Thinkbig Co
Woongjin Thinkbig Co., Ltd. is the leading company specializing in early childhood education development in South Korea. Since 1980, they have developed and offered a variety of educational and cultural content and solutions for kids, from toddlers to primary school students. With the ARpedia project, Woongjin Thinkbig Co aims to revolutionize the way children learn by blending AR technology with traditional book-based learning.
Media Contact
Company Name: Woongjin Thinkbig Co
Email: Send Email
Country: South Korea
Website: http://arpedia-kickstarter.com/