2023 Lonnmeter group first equity incentive kick-off meeting
On September 12, 2023, LONNMETER Group held its first equity incentive kick-off meeting, which was an exciting thing. This is an important milestone for the company as four deserving employees have the opportunity to become shareholders.
As soon as the meeting began, the atmosphere was full of anticipation and enthusiasm. Management expresses its gratitude to these outstanding employees for their hard work and dedication and recognizes their contribution to the growth and success of the company. During the meeting, details of the equity incentive plan were shared, emphasizing the benefits and responsibilities that come with being a shareholder.
These four employees now have a vested interest in the company's performance and future prospects, aligning their goals with those of the organization. Each employee is awarded a percentage of shares based on their contribution, expertise and potential. This gesture is not only recognition of their great work, but also an encouragement to others in the company to pursue excellence and growth. The employees, who are now full shareholders, express their gratitude for the trust reposed in them.
They recognize the importance of this opportunity and say they will continue to work hard to push the company to greater heights. The event ended in a festive atmosphere, with both management and employees ending the event in an atmosphere of unity and collaboration. This clearly demonstrates the company's commitment to employee growth, development and long-term success. The news spread throughout the company, inspiring employees' enthusiasm and motivation. Employees are now closely related to the company's success, which will undoubtedly inspire them to work harder, continue to innovate, and contribute to the company's development with new vigor.
In summary, the equity incentive launched by the LONNMETER Group on September 12, 2023 marks an important milestone in the company's development. The move not only recognized four employees for their excellent work, it also instilled a sense of ownership and motivation among the entire staff. With this new chapter in their careers, employees are excited to contribute to the company's continued success and growth.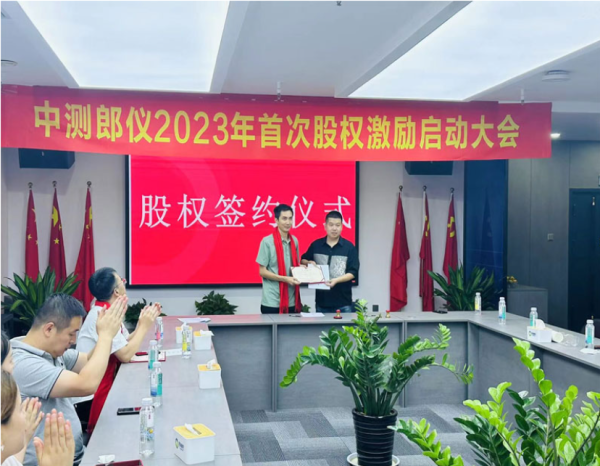 Original Source: https://www.lonnmeter.com/news/2023-lonnmeter-group-first-equity-incentive-kick-off-meeting/
Media Contact
Company Name: SHENZHEN LONNMETER GROUP
Email: Send Email
Country: China
Website: https://www.lonnmeter.com/