From the Family Kitchen to a Food Trailer Sensation: The Unforgettable Journey of Clayton Street BBQ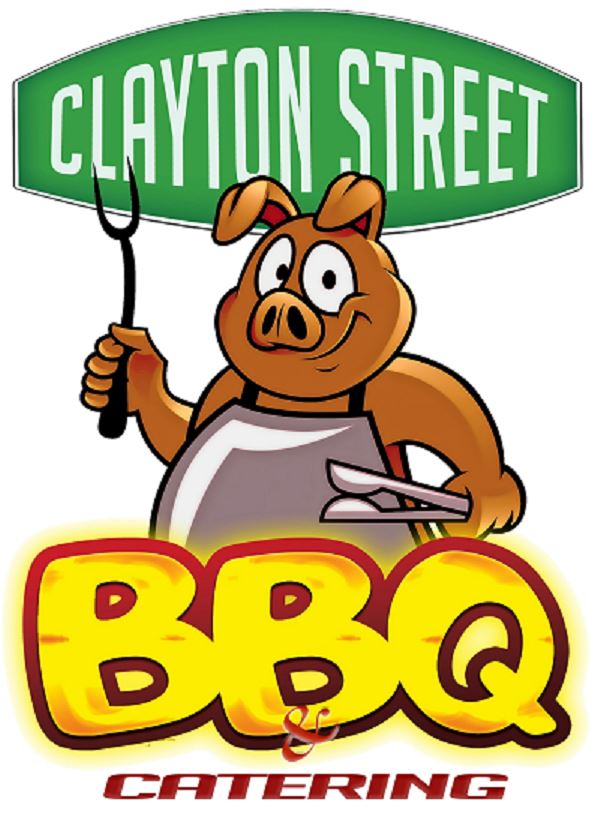 Clayton Street BBQ: A Las Vegas Culinary Treasure Where Family, Love, and Authenticity Reign Supreme
LAS VEGAS, NV – In a world of fast-paced living and commercial food, finding a genuine connection to tradition, family, and flavor can be a challenge. Enter Clayton Street BBQ, a food trailer that's conquering Las Vegas's culinary scene with heart, soul, and an unforgettable taste.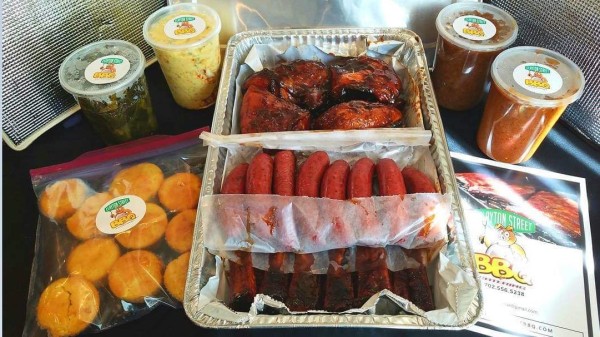 The Birth of a BBQ Legend: The story of Clayton Street BBQ began in 1965 when Reginald Newson, the Owner and Master-Pit Chef, was inspired by his family's move to Clayton Street and the unforgettable family reunions that unfolded there. Reginald's family played a crucial role in ensuring that those kitchen lessons took root, eventually blossoming into a BBQ haven that perfectly captures Las Vegas's authentic charm.
The Clayton Street Promise: Born and raised in Las Vegas, Reginald's ties to his community shine through in every dish. He believes in preserving authenticity and generosity in portions, setting the business apart from competitors. Special discounts for military folks and exclusive menus for members reflect Clayton Street BBQ's commitment to serving all with love.
A Taste of Home in Every Bite: Providing catering for events and serving family recipes, Clayton Street BBQ caters to people who crave good BBQ food. With all in-house recipes and nothing commercial about their food, they stand as a beacon of authenticity. In Reginald's words, "We put love in everything we do…BBQ is our life, our livelihood, our generation, and we spread that love in our family through taste buds and great food."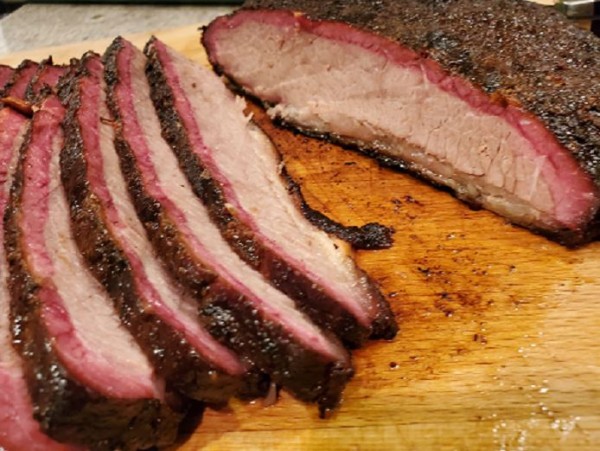 A Family Affair: Supported by his mom, best friend, wife of 21 years, and three daughters, Reginald's business is a testament to family unity. With connections to the Nevada BBQ Association and Nevada Chamber of Commerce, Clayton Street BBQ is also deeply rooted in the local business community.
A Journey Beyond BBQ: Reginald's experience in the military and his travels around the world enriched his perspectives and influenced his culinary artistry. His love for sports, cooking, working out, and spending time with family complete a persona that is as multifaceted as his menu.
A Future Fueled by Success: Since its inception on June 5, 2022, Clayton Street BBQ has been growing big time. With repeat customers and a thriving catering clientele, Reginald's dream of opening a brick-and-mortar spot seems closer than ever. By the way, did we mention he was voted #4 out of 30 other BBQ restaurants for best places for BBQ in Las Vegas?! The cue' is truly FIRE!
READ FULL STORY HERE:
A Man with a Mission: Supporting charitable causes like the United Cancer Society and being honored with accolades such as Proclamation for Record Label and Army Commendation Medals, Reginald and Clayton Street BBQ symbolize more than just food – they represent community, integrity, and excellence.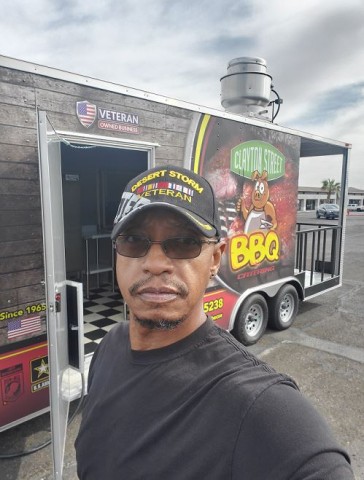 Your Invitation to Experience Clayton Street BBQ: For all ages and anyone who appreciates true BBQ goodness, the doors of Clayton Street BBQ are wide open. Come and taste what makes Las Vegas home to Reginald. Remember, "When one comes and orders, it is well worth the time and the wait…and the thought."
Clayton Street BBQ is not just a food destination; it's a journey into a world where love, family, authenticity, and community come together in a symphony of flavors. Experience it today!
Media Contact
Company Name: Clayton Street BBQ
Contact Person: Reginald Newson
Email: Send Email
Phone: +1(702) 556-5238
Country: United States
Website: www.claytonstreetbbq.com