What Types of Tumblers Can People Sublimate On | Besin
When it comes to building your brand and creating personalized merchandise, sublimation is a popular technique that can help you achieve remarkable results. By using a specialized printer and heat press, you can transfer vibrant designs onto a variety of materials, including tumblers. However, not all tumblers are suitable for sublimation. In this article, we will explore the types of tumblers that you can successfully sublimate on, with a focus on 20 oz tumblers, cups and skinny tumblers made from stainless steel.
At Besin, a premium water tumbler supplier and manufacturer founded in 2018, we understand the importance of offering sublimation blank and engraved tumblers that are compatible with a diverse range of creative projects. Our mission is to empower creatives and entrepreneurs like you with durable and versatile tumblers that will last. Now, let's dive into the different types of tumblers that you can sublimate on.
1. 20 oz Tumblers: The most common size of tumblers used for sublimation is the 20 oz tumbler. This size provides enough space for clear and vibrant designs while still being convenient for everyday use. With a 20 oz tumbler, you can showcase your logo, artwork, or personalized message in an eye-catching way. These tumblers are also available in various shapes and styles, allowing you to choose the one that best suits your branding needs.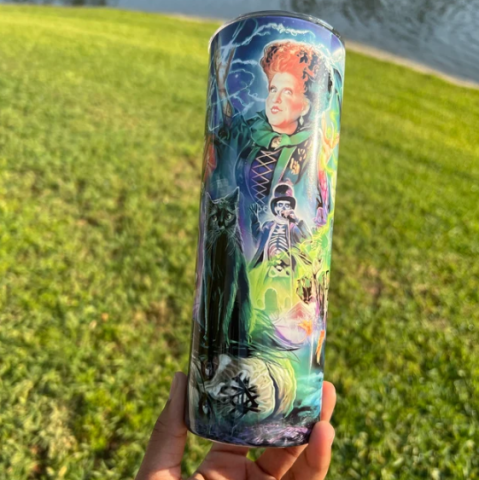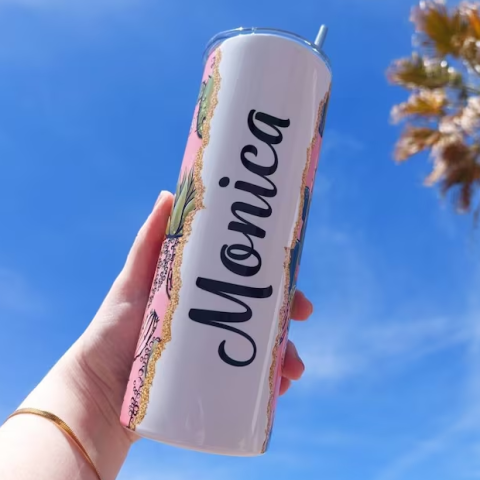 2. 20 oz Cups: If you're looking for a tumbler with a lid and straw, 20 oz cups are an excellent choice. These tumblers are perfect for cold beverages and are often used in casual settings such as picnics, parties, or outdoor events. Like 20 oz tumblers, cups can be easily sublimated on, offering ample space for your unique designs. Whether you're promoting your business or creating personalized gifts, 20 oz cups provide a stylish and practical option.
3. 20 oz Skinny Tumblers: For those who prefer a sleek and modern design, 20 oz skinny tumblers are an ideal choice. These tumblers feature a slim profile that not only looks sophisticated but also fits comfortably in most cup holders. Skinny tumblers are often made from stainless steel, which provides excellent insulation to keep your drinks hot or cold for extended periods. With their narrow shape, sublimating on skinny tumblers requires precise positioning to ensure accurate and vibrant designs.
4. 20 oz Stainless Steel Tumblers: Stainless steel tumblers are highly durable, making them a popular choice among individuals who lead an active lifestyle or frequently travel. These tumblers are resistant to impact and can withstand extreme temperatures, making them suitable for both hot and cold beverages. Sublimating on stainless steel can produce stunning results, as the smooth surface allows for detailed and high-quality prints. With a 20 oz stainless steel tumbler, your designs will not only be visually appealing but also long-lasting.
5. Stanley 40 oz Travel Mug: Stanley, a renowned brand in the travel mug industry, offers a 40 oz travel mug that is compatible with sublimation. These travel mugs are designed for on-the-go use, providing excellent insulation and spill-proof features. The stainless steel construction ensures durability, and when sublimated on, the results are nothing short of impressive. Whether you're targeting outdoor enthusiasts or simply need a reliable travel mug, the Stanley 40 oz travel mug is a top choice for sublimation projects.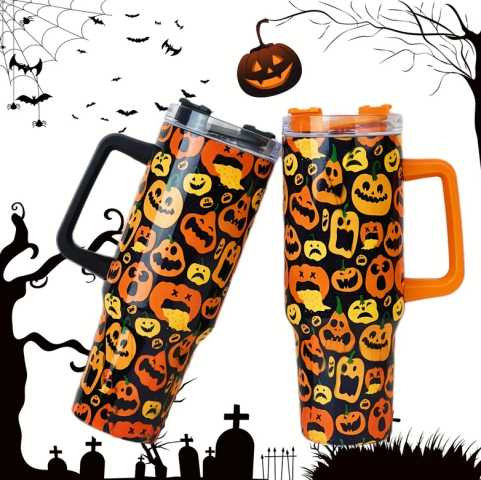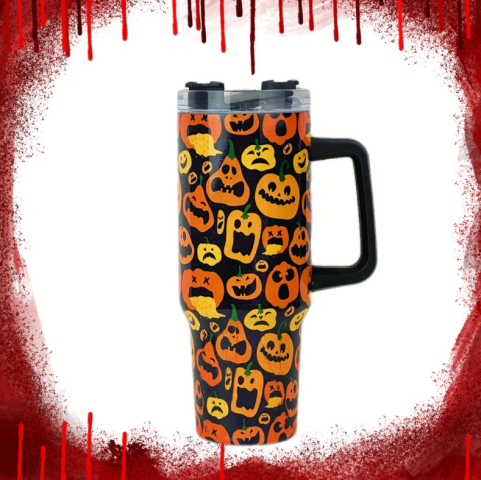 In conclusion, the types of tumblers that you can successfully sublimate on vary in size, style, and material. With a 20 oz tumbler, cup, or skinny tumbler made from stainless steel, you have a wide range of options to showcase your creativity and build your brand. At Besin, we are committed to providing sublimation blank and engraved tumblers that are made to last. Empower your business or personal projects with our high-quality tumblers and unlock endless possibilities in the world of sublimation.
Media Contact
Company Name: Besin
Email: Send Email
Phone: +86 173 6028 0416
Country: China
Website: https://ibesin.com/