Exploring the World: 'Traveler from the Past' Takes Readers on a Lifetime Adventure
One Man's Journey Across 70 Countries.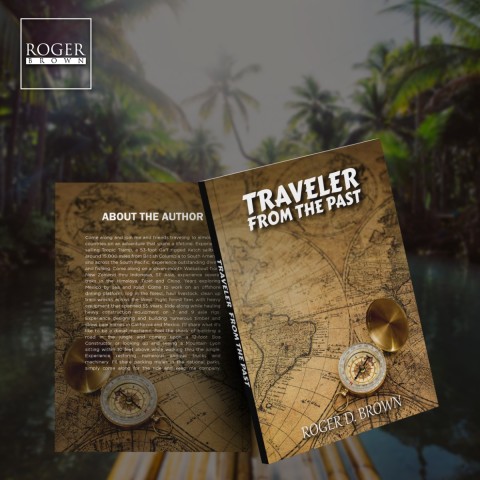 Prepare to be captivated by the extraordinary life journey chronicled in Roger Brown's remarkable book, "Traveler from the Past." With a subtitle that reads, "A Lifetime of Adventure Across 70 Countries," this memoir promises to take readers on an unforgettable expedition through the experiences of a true adventurer.
In "Traveler from the Past," Roger Brown invites readers to join him and his friends on a globetrotting odyssey that spans nearly 70 countries. This captivating memoir is a testament to a life lived to the fullest, filled with daring escapades and heart-pounding moments that will leave readers on the edge of their seats.
From sailing the Tropic Tramp, a 53-foot Gaff rigged Ketch sailboat, across 15,000 miles from British Columbia to South America and across the South Pacific, to embarking on a seven-month Walkabout journey from New Zealand through Indonesia and Southeast Asia, Roger Brown's adventures are nothing short of awe-inspiring. Readers will vicariously experience outstanding diving and fishing, treks in the Himalayas, Tibet, and China, and years exploring the diverse landscapes of Mexico by sea and road.
But "Traveler from the Past" is more than just a travelogue—it's a tapestry of a life filled with diversity and excitement. Roger Brown shares the gritty details of working on an offshore drilling platform, logging in the forest, hauling livestock, and cleaning up train wrecks across the American West. Readers will feel the heat and adrenaline of fighting forest fires with heavy equipment over 55 years and the thrill of hauling heavy construction equipment on 7 and 9-axle rigs.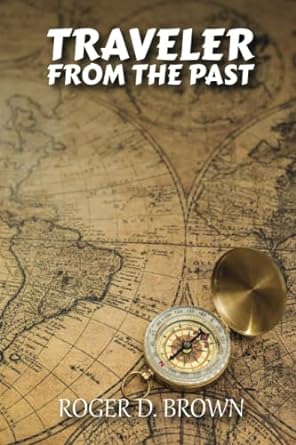 The book also delves into Roger's experiences designing and building numerous timber and straw bale homes in California and Mexico, offering insights into the world of construction and craftsmanship. He vividly describes life as a diesel mechanic and the unexpected encounters with wildlife, from encountering a 12-foot Boa Constrictor in the jungle to coming face to face with a Mountain Lion sitting just 10 feet above while walking through the wilderness.
Roger Brown's expertise in restoring antique trucks and machinery adds yet another layer of fascination to this incredible memoir. Readers will join him in packing mules in the national parks and simply come along for the ride, keeping him company on his unforgettable adventures.
"Traveler from the Past" is not just a book; it's an invitation to experience the world through the eyes of a modern-day explorer. Roger Brown's storytelling is as captivating as the adventures themselves, making this memoir a must-read for anyone who dreams of a life filled with daring exploits and unforgettable moments.
Join Roger Brown on the journey of a lifetime by picking up "Traveler from the Past" and prepare to be transported to the farthest corners of the world, one thrilling adventure at a time.
The book is available now on Amazon, Barnes & Noble, and other major retailers.
Media Contact
Company Name: Roger Brown
Contact Person: Roger Brown
Email: Send Email
Country: United States
Website: travelerfromthepast.com