Resident Care Coordinator Kody Grode Promoted to Associate Executive Director at Ativo of Yuma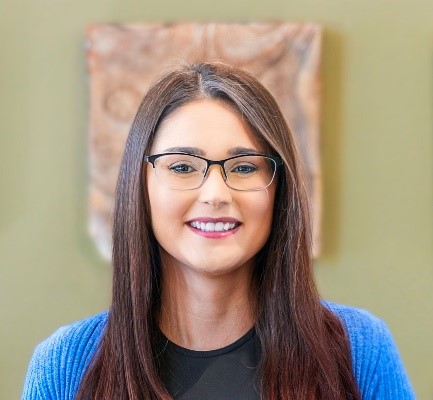 Yuma, AZ – June 7, 2023 – Ativo of Yuma, a premier assisted living and memory care community located in the Foothills of Yuma, AZ, is pleased to announce the promotion of Kody Grode to the position of Associate Executive Director. Prior to being the Resident Care Coordinator, Kody demonstrated exceptional dedication and adherence to the memory care community as the Memory Care Coordinator and has been an invaluable member of the Ativo team since opening.
With four years of experience in assisted living healthcare, Kody Grode brings a wealth of knowledge and expertise to her new role. Executive Director, Rafael Jan acknowledged, "Kody has developed a deep passion for serving seniors and making a positive impact on their lives and their families. The difference she has made here at Ativo is immense, and we are extremely grateful to have her as part of our leadership team."
Kody's relentless pursuit of knowledge and continuous education has been instrumental in her professional growth. She has actively engaged in various training programs, ensuring that she stays up-to-date with the latest advancements and best practices in memory care. Kody is a Licensed Nursing Assistant (LNA) and a certified caregiver, reflecting her commitment to providing top-quality care to residents. She has also completed two of Teepa Snow's esteemed Positive Approach to Care (PAC) champion courses, further enhancing her expertise in dementia care. Additionally, Kody holds certifications from the Alzheimer's Association and is a certified Dementia Practitioner.
Outside of her professional pursuits, Kody enjoys spending quality time with her family. They indulge in outdoor activities such as camping, visiting the river, exploring the mountains, and venturing to the dunes.
Kody Grode's promotion to Associate Executive Director at Ativo of Yuma reflects the community's commitment to recognizing and nurturing talent within its ranks. Her exceptional skills, unwavering dedication, and passion for the memory care community make her a perfect fit for this elevated role. Ativo of Yuma is confident that Kody will continue to lead with integrity, compassion, and attentiveness to providing exceptional care and support to residents and their families.
Please join us in congratulating Kody Grode on her well-deserved promotion to Associate Executive Director.
About Ativo of Yuma:
Ativo of Yuma is a leading assisted living and memory care community in Yuma, AZ and is managed by Insight Living. With other community locations in the southwest, Ativo Senior Living offers a range of services and amenities designed to enhance the lives of its residents. For more information, visit www.ativoofyuma.com.
Media Contact
Company Name: Ativo Senior Living of Yuma
Contact Person: Media Relations
Email: Send Email
Country: United States
Website: www.ativoofyuma.com