"In Too Deep" One Of the Tracks Released in A Pressure's Album "King Slizzy 2" Keeps Making Waves.
A Pressure looks forward to releasing a new album soon to connect deeper with listeners.
Paterson, NJ – "A Pressure," the charismatic and influential artist hailing from Paterson, NJ, is proud to celebrate the ongoing success of his captivating track, "In Too Deep," from his celebrated album "King Slizzy 2." Released last year in September, the song continues to resonate with audiences worldwide, solidifying A Pressure's position as a prominent figure in the music industry.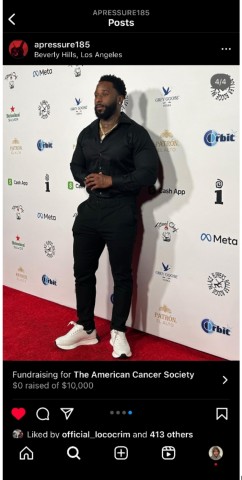 "In Too Deep" captivates listeners with its remarkable storytelling abilities and raw emotional depth. A Pressure's distinct lyrical style and mesmerizing delivery take listeners on a journey of introspection and self-reflection. The song's powerful lyrics and soulful melodies strike a chord with fans, making it an enduring favorite.
Listen to "In Too Deep" here:
Video Link: https://www.youtube.com/embed/TFw7nHHWgtk
"King Slizzy 2" has been hailed as a groundbreaking album, showcasing A Pressure's versatility and artistic growth. The album has garnered critical acclaim and dedicated fans. With each track, A Pressure effortlessly weaves together his life experiences, inviting listeners into his world of triumphs, challenges, and personal reflection.
Visit here to stream "King Slizzy 2" on Spotify: https://open.spotify.com/album/5ZkPFIFCAYATTndxCBUsUQ?si=mn758HtCRqa_jtiS32QBnw
A Pressure's connection with his community and authenticity are at the core of his artistry. Hailing from Paterson, NJ, he proudly supports his hometown with everything possible. His unwavering dedication to contributing positively to the development of his community and his ability to touch hearts through his music has solidified his place as an influential artist in Paterson and its surroundings. One of his interactions while giving back to his community can be found here https://www.instagram.com/reel/CqlxUI0jFJL/?igshid=ZWQyN2ExYTkwZQ==
Reflecting on his journey, A Pressure says, "I go to church and believe in God. I did 10 years in prison, and I have three children I care for. My experiences have shaped me into the artist and person I am today. Whatever challenges you're facing; it's not the end of your life and there's always a way out".
For more information, please visit https://instagram.com/apressure185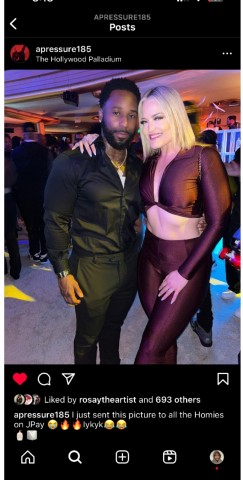 Media Contact
Company Name: KingCoopOfficial
Contact Person: A Pressure
Email: Send Email
City: Paterson
State: NJ
Country: United States
Website: https://instagram.com/apressure185